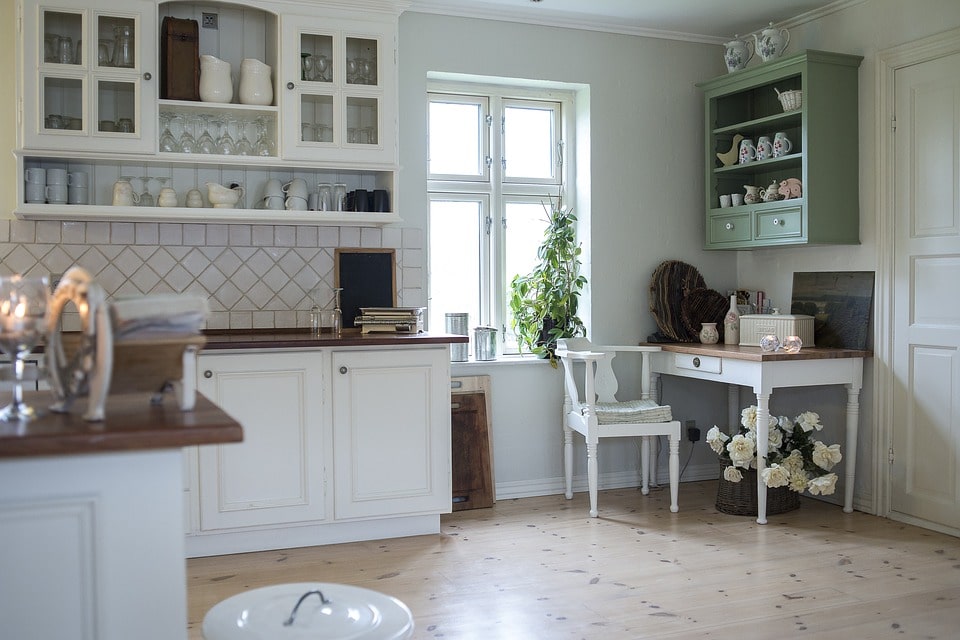 Kitchen remodeling usually involves a lot of planning and careful execution. You have to consider a lot of things, from choosing the right flooring materials to finding the best drawer slide manufacturer.
When it comes to choosing kitchen cabinets, there are three main factors you must consider: style, functionality, and budget.
It may seem stressful but don't get too overwhelmed. Choosing kitchen cabinets may take a lot of work but if you do it properly, your kitchen will have perfect cabinets in no time.
This guide will walk you through the entire process of choosing the perfect kitchen cabinets. From finding the right materials to matching your style, you can count that this guide can help you!
The Costs
In most kitchen renovations, up to 50% of the total cost is allocated to kitchen cabinets. This is because they are often considered as the focal points of the kitchen and are usually the first to be noticed. Having attractive and multi-functional cabinets can make all the difference to your kitchen.
Simultaneously, it's better that you are able to save costs on your cabinets so you can use some of your budget on kitchen appliances, flooring, and fixtures among others.
To help you out, here are several factors that will affect how much you are going to spend on your kitchen cabinets:
A. Manufactured Cabinets VS Customized Cabinets
Customized cabinets are usually more aesthetically pleasing but they cost more. The main advantage of customized ones is that you can take part in the process. For example, you can choose the materials, colors, cabinet hinges, etc.
Meanwhile, manufactured ones are often more durable and are generally more affordable. However, you have to take the cabinets as they are made. You can make some changes but this will be an added cost for your kitchen renovation.
B. Pre-assembled Cabinets VS Ready-to-assemble Cabinets
Another factor you need to consider is whether you want to get pre-assembled cabinets or those that are ready-to-assemble. In most cases, pre-assembled cabinets cost more as the company you ordered them from will require more time and work in assembling your cabinets. Furthermore, the shipping costs of pre-assembled cabinets are generally higher as they consume more space.
C. Delivery VS Pickup
You also have to consider whether you want your kitchen cabinets to be delivered or picked up. Having them delivered surely will cost more but they are more convenient, especially if you are attending to a lot of things. On the other hand, picking them up are cheaper but you need to allocate time for traveling. The upside of picking them though is that you can inspect your cabinets and if there are any damages, you will find out right away.
The Materials
As mentioned earlier, having the perfect kitchen cabinets can greatly increase the value of your kitchen. Aside from the style, it's also important to consider the type of materials you are going to use for your cabinets.
When choosing materials, you have to think about style and durability. It's always better to go with high-quality materials even if they cost more. Aside from having a long shelf life, high-quality materials increase the value of your kitchen. If in the future you decide to sell your home, you can actually sell it at a higher price.
The most common materials used for kitchen cabinetry include plywood, stainless steel, particleboard, and medium-density fiberboard (MDF). Please check this guide on how to choose the right kitchen cabinet materials for your project to learn more about them, particularly their advantages and disadvantages.
Different Styles of Kitchen Cabinets
After deciding which materials to use, it's time to choose the style you want for your kitchen cabinetry. When choosing styles, you also have to think about functionality. Do the cabinets have drawers? What type of cabinet hinges are installed? These are questions you have to consider when choosing the style of your cabinets.
To give you some ideas, here are some awesome designs that you may want to consider:
1. Kitchen Remodel in Needham
This kitchen was designed by Norfolk Kitchen and Bath. As you can see, even with just using white as the main color, the room looks so bright and spacious. The cabinetry comes with countertops made from granite and marble, both of which have characteristics of durability, class, and beauty.
2. Modern Farmhouse Style
The modern farmhouse style screams beauty and elegance. As breathtaking as this view is, you can actually achieve this through DIY. If you are tight on the budget, this kitchen style is a great contender. A wooden countertop paired with a gold accent, can anything be more perfect?
3. Warm Dark Gray Kitchen Style
If dark colors are your thing, then you might like this style. Featured in houzz.com, this kitchen is definitely magazine-worth. With its stainless steel accents, marble backsplash, and dark gray cabinets, it is the perfect definition of luxury and sophistication.
Conclusion
Now you have a pretty good idea of what type of cabinets you want for your kitchen. Remember, although it takes time when choosing kitchen cabinetry, it should not overwhelm you. If you forget something, you can always come back to this page for guidance. Good luck and enjoy remodeling your kitchen!