Everyone wants to look beautiful. Millions of you love makeup and spend hours watching tutorials on Youtube or Instagram every day. But for some people, it is very easy to get stuck in the same old beauty routine, and because of that, fall victim to some of the most common makeup mistakes. We are talking about blending issues, dry lips, clumpy eyelashes, etc. Little mistakes like these can make you look clumsy.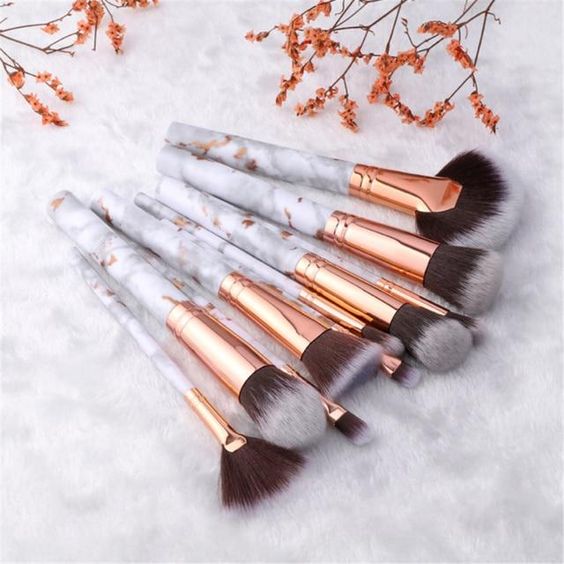 While we may not all be experienced makeup artists, there are loads of simple and easy makeup techniques that will instantly level up your game. Whether you are a beauty obsessive or not there is a little effort required to learn a fun trick or quick hack to brighten and energize your face. Today we will be telling you many tips that only take seconds but make a huge difference!
1: Prep Your Skin
Most people do not take this step seriously by which they end up making their base look dry. People find it hard or forget to put on layers of moisturizer and primer. You can skip this step by adding a drop or two of oil to your foundation or BB cream. This will make your foundation glide on easily and give you that smooth effect. Besides this, you can also add a drop of your favorite highlighter. This will give you the instant glow and fresh look we all need.
2: Foundation Overuse
People have the urge to cover up their whole face with a thick layer of foundation. But why? Why cover up the areas that are already winning? The best rule when it comes to foundation is to only cover up where needed. Other than foundation, you can use your concealer to cover up any blemishes or redness. Start at the problem areas and blend them outwards. Always show a bit of your skin for the natural finish. And at the end of the day always BLEND around your neck and ears. No one wants those harsh lines.
3: Filling Your Brows
Eyebrows frame your whole face and can help make your face look balanced. So, filling in can add great definition and structure to your whole look. For an everyday no-makeup look, only doing your eyebrows can make you look presentable. Use an eyebrow pencil to make hair-like strokes. The goal here is to make them evenly matched. But remember, eyebrows should be like sisters, not twins! In the end, you can set your brows using glycerin soap, giving them a fuller look without looking dense.
4: Take The Time For Your Lashes
Wearing false lashes is now an everyday thing for girls. But for some people, it is a hassle to take care of and keep them clean. But do not worry anymore, because now you can get private label eyelash packaging of your own choice! Keeping them safe and in style. The trick here is to cut your eyelashes in half and only apply them to the ends of your lashes. It gives a nice butterfly effect to your eyes. 
5: Don't Forget Your Blush
Putting on powder blush can give you fuller cheeks and a brighter complexion. If you don't have different shades of blush, there is nothing to worry about. Lipsticks can be easily used as a cream blush instead of powder. You can use your favorite shades of lipstick on your cheeks and have the same effect as a powder blush. Plus point is that you can have a nice and quick monochrome look by using one shade of lipstick on cheeks and eyes that looks all tied in together.
6: Eyeshadow Primer For No Oiliness
This hack is for those people out there who always worry about their nose or forehead looking shiny because of the oil. This might surprise a lot of people, but using your eyeshadow primer on your T-zone can get rid of that oily sheen. That's right! An eyeshadow primer, who would have thought of that. One of the most effective makeup hacks out there. All you have to do is apply a drop of the primer before your foundation and enjoy a matte look all day.
7: Get Those Fuller Lips
Who doesn't want fuller-looking lips that last all day? All you have to do is layer your lacquers. Start by applying a dark shade all over your lips, then dab a lighter shade of gloss at the center of your lips. To keep your lips looking like that all day or night long, blot it slightly by kissing a tissue napkin. This will help get rid of the extra lipstick. After that apply a little loose powder and do another coat of lipstick. And tada! You won't have to worry about your lipstick being smudged anymore.
Conclusion
Everyone can be a makeup expert and all you have to do is a little practice and keep finding new tricks and hacks. All the tips given above will make sure that your makeup game is on fleek. But, be sure to remind yourself that true beauty lies within and never compare yourself to everything you see online. As long as you are satisfied and happy with who you are and how you look, that's all that matters.
Also Read – 5 Ways to Show Your Distant Loved Ones You're Thinking of Them