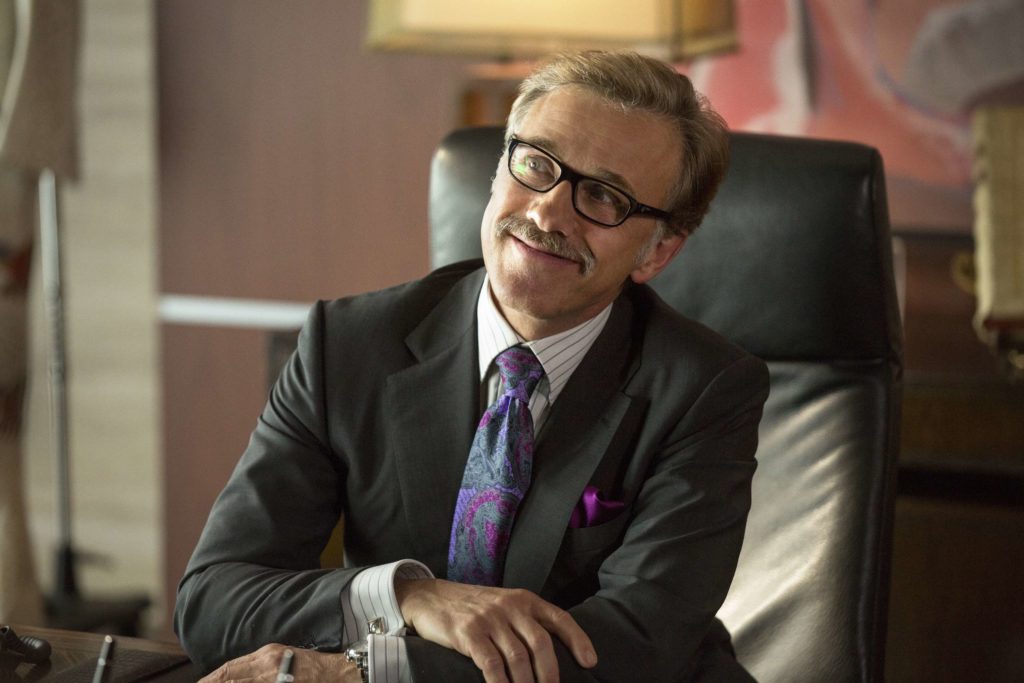 Christoph Waltz is a famous Austrian-German actor. Waltz is well known for his great works with Quentin Tarantino, an American filmmaker. The duo has received several accolades for presenting SS-Standartenführer Hans Landa in Inglourious Basterds in 2009 and bounty hunter and in 2012, Dr. King Schultz, in Django Unchained.
For all the above performances, Waltz won Academy Awards, a BAFTA Award, and a Golden Globe Award as the Best Supporting Actor. Besides, he also received the Best Actor Award at the Cannes Film Festival, not forgetting a Screen Actors Guild Award for playing Landa. As he is the only person to win an Oscar for acting in a Quentin Tarantino Film.
Christoph Waltz Biography
Waltz comes from a theatrical family that shaped his career in dramatic arts. His family background made way for him as his parents were set and costume designers and some of his grandparents were actors.
Christoph Waltz is the son of Elisabeth Urbanic, an Austrian and Johannes Waltz, a German. He was born in Vienna, Austria, and he has three other siblings.
His maternal grandmother Maria Mayen was an actress in Viennese Burgtheater. His step-grandfather Emerich Reimers was also an actor in Burgtheater.
Christopher's grandfather, Rudolf von Urban, from his maternal side, was a psychologist and psychiatrist and is the author of "Sex Perfection and Marital Happiness," back in 1949.
Waltz was a student at the Theresianum and Billrothstrasse in Vienna before joining the Max Reinhardt Seminar of the University of Music and Dramatic Art in Vienna.
Also, the Lee Strasberg Theatre and Film Institute in New York City, where he met his first wife, moved back to Vienna, then London.
Slowly Christoph made his way on TV, taking roles in series and films. Also, he, at times, performed on stage. His efforts to penetrate the English speaking movies and TV were unsuccessful.
Besides the challenges, Waltz is grateful for the opportunity to work and earn a living in acting for thirty years. He worked steadily and tirelessly to achieve his success, which is how he managed to support his family.
By the 1990s, Christoph Waltz movies were popular in British and Austrian TV. Mainly Waltz made appearances in crime shows and comedies. He also made occasional forays onto the big screen. The acting career was financially rewarding, but by his account, Waltz described it as creatively unfulfilling.
How Quentin Tarantino Changed Christoph Waltz Career
When Christoph met Quentin Tarantino, his Hollywood career took off where he played the role of Colonel Hans Landa in Inglourious Basterds (2009). It was from this role that his career was catapulted from a lifetime working in German TV/film to the brand new life of an international superstar. It also became an Academy Award-winning actor.
His performance as Hans Landa crowned him with 27 awards, including the Cannes Prix interpretation Masculin for 2009. Also, the Golden Globe for Best Supporting Actor, the BAFTA Best Supporting Actor award, and the Academy Award for Best Supporting Actor, which was a repeat for 2012's Django Unchained (2012).
Christoph Waltz Film appearances and Roles
In the film The Zero Theorem (2013), Waltz was a computer genius, Qohen Leth. He was the American plagiarist Walter Keane in the biographical movie _Big Eyes in 2014, and the 007's nemesis and head of SPECTRE Ernst Stavro Blofeld in _Spectre (2015)_.
In Quentin Tarantino's 2009 film Inglourious Basterds, Waltz took the role of "the Jew Hunter" aka SS-Standartenführer Hans Landa. His character was witty, kind, and multilingual. He also had another side which was self-serving, cunning, implacable, and murderous.
In 2011, Waltz played the role of a gangster, Benjamin Chudnofsky in The Green Hornet. He was also featured in Water for Elephants in the same year, Roman Polanski's Carnage, and The Three Musketeers, a remake.
The year 2012 opened more opportunities for him as the German bounty hunter, a role written specifically for Waltz by Tarantino. He played Dr. King Schultz, Django Unchained, a production of Quentin Tarantino, in 2012.
Tarantino and Waltz Meeting was heavenly!
As Waltz was feeling unfilled by acting, his audition for the part of Col. Hans Landa in Quentin Tarantino's World War II fantasy Inglourious Basterds in 2009 that changed everything. Tarantino had been hit with despair to find an actor who could rejuvenate the role.
It was until Tarantino heard Waltz, who perfectly fit the role. On his part, Waltz credited Tarantino for reviving his love of his acting career. Waltz's talents were a perfect fit for a terrifying but charming killer, a villain of the anti-Nazi revenge story. Although Brad Pitt was the main character in the movie, Waltz's multifaceted performance was eye-catching to the audience and critics alike.
One of Christoph Waltz's movie The tour de force won him best-supporting actor awards at the British Academy of Film and Television Arts (BAFTA). He also pocketed Golden Globes, the Academy Awards, and a prize for the best actor at the Cannes film festival. The breakout role opened more opportunities in other American films like Water for Elephants, The Three Musketeers, and Carnage.
Waltz's collaboration with Tarantino in Django Unchained in 2012 was successful, just like the first. He was one of the revenge heroes in a revenge fantasy set in the antebellum American South. The film was complex, troubling, and delightful.
In 2017, Waltz also starred in Tulip Fever, a historical drama, and Downsizing. It is a satire about people who decide to go through a medical procedure that shrinks them.
Two years on, he took part in Alita: Battle Angel. In the same year, Waltz was the director of his first film Georgetown. The film was a feature crime drama, and he starred as a real-life social climber who allegedly killed his wealthy wife.
Conclusion
Christoph Waltz is a well-known Austrian German actor who was born in a family and acting as the leading career. Among the fourteen actors who have won Academy Award, BAFTA Award, Critics' Choice Award, Golden Globe Award, and SAG Award all in the same category.
His collaboration with Quentin Tarantino earned him his Oscar awards. He is one of the four actors under Tarantino to win Oscars.
Also Read- Pete Davidson Net Worth- Height, Age, Bio & Facts [2020]