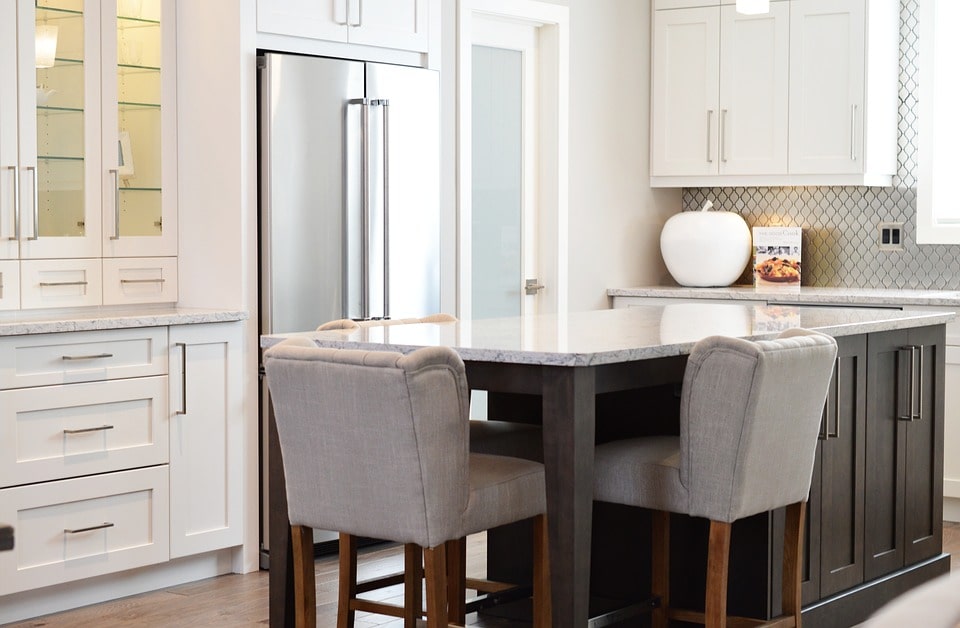 Owning a home signifies that you have progressed into a new phase of your life. San Francisco regularly sees an influx of first-time home buyers, most of whom work in Silicon Valley.
There is no shortage of buyers in the San Francisco market, while the number of homes for sale is limited. Add high-salaried prospective buyers into the mix, and what you get is a highly competitive and expensive real estate market.
San Francisco's real estate market is one of the world's most competitive ones, with the median price for a home at USD 1.44 million, according to Zillow. How can you ensure that you can get a good deal in this market? What should you keep in mind if you are a tech professional looking to buy your first home?
Here are a few pointers to help you.
Define Your Expectations
To buy San Francisco luxury condos you have to start by defining your expectations from your first home. Keep in mind that your first-home doesn't have to be your last. It can just be a starter home.
Think about your current requirements and how they may change in the next five to ten years. Keep this in mind while deciding how many bedrooms and square footage you need. It would also be helpful to narrow down what amenities are essential for you.
Define Your Budget
Setting your budget is the next crucial step. It will help you narrow down the neighborhoods that you want to consider. Setting a budget before starting your search also protects you from getting carried away at the moment and committing to something that you cannot afford.
Consider all your finances and debts. Use both these to figure out an amount that will not overwhelm you. There is no point in owning a house if it costs your peace of mind.
Zero-in on the Neighborhoods
The hottest neighborhoods in San Francisco are also the most expensive ones. However, there is plenty of up and coming communities such as Oakland, Vallejo, or Fairfield that have more affordable housing options.
These neighborhoods are also well-connected, and commuting to work wouldn't be an issue. If you have kids, you need to select a community that has good schools. The crime rate is another factor to consider.
Do Your Research
Before you even start visiting various properties, do online research. You can find any information you need on the internet. You can use your research to help you narrow down your choices of neighborhoods as per your budget.
You should also try to understand the process of buying a house. Buying a home is a substantial financial commitment. It is better to make an informed choice that you won't regret later on.
Hire an Experienced Real Estate Agent/Agency
While online research is essential, it can only get you so far. You need an experienced and trustworthy San Francisco real estate agency to guide you with the purchase.
A right agency will have their finger on the pulse. They may be able to suggest properties that are priced lower than the average price in the area. They may also be able to give you tips to ensure that you get the property of your dreams even if there are multiple offers.
Try Unlisted Properties
As mentioned before, the real estate market in San Francisco is exceptionally competitive. Every property receives multiple offers once it is on the market. These offers often lead to a bidding war that results in the final price, becoming much higher than the initial offer.
Note that this happens once the property hits the market. What if you could get to a property before it even hits the market?
There won't be any competition, and you may even be able to bargain a little to reduce the price. But how do you find unlisted properties?
There are two possible routes here. If you are currently staying in rented accommodation and loving the place, you can ask your landlord if they will be willing to sell.
The other option is to put the word out. Ask everyone you know if they know someone who is thinking about selling their property. If you have a colleague who is leaving San Francisco, you can approach them to buy their current property.
Never Skip Inspection
In the rush of finding a perfect home at the ideal rate, many forget about the inspection process or forego it.
With the constant seismic activity in the region, the rainy winters and the dry summers can damage the property. There may be cracks in the basement, dry rot or termites.
Repairing these issues can rake up a huge bill. An inspection will tell you about all these issues and how much it will cost to fix them. These charges get added to the cost of the house and, therefore, require serious consideration.
Get Your Finances in Order
Most of the tips up till here were about how to choose the right property. But the war is not won by just selecting the property.
With many tech professionals looking to buy in the Bay area, you need every advantage you can get.
Try to save up at least 20% of your home budget for the down payment. This way, you will be ready to make an offer once you find the right property. Many sellers give preference to those who can make the down payment upfront.
Maintain an excellent credit score. Your credit score decides the rate of interest for your mortgage, but it will also tell the seller that you are a responsible buyer.
Many lenders will give a pre-approved loan based on your credit score and various other factors. A pre-approved mortgage gives you an advantage over the others who made offers on the property.
Get Your Dream Home Right Now!
Buying your first home is a milestone. A San Francisco real estate agency can make this process stress-free and enjoyable.
The agency will be your friend and guide you through the intricacies of the process. They can take the home-buying process from a stressful one to one that you enjoy.