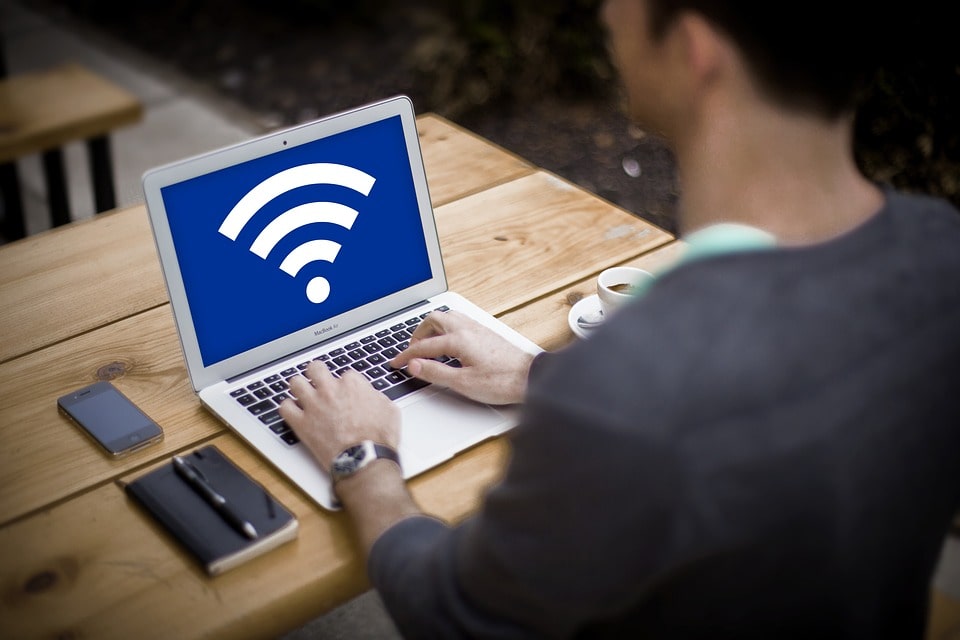 Nowadays, the internet has become a common item for almost every household. And, the most used means to access the internet is a Wi-Fi router. People require uninterrupted access to the internet and to do that, there are no disruptions between the Wi-Fi router and the device. However, more often than not, there are disruptions! These disruptions can ruin the experience for the user, to say the least.
This is where a WiFi analyzer comes in! Not only do they provide information to optimize the WiFi router, but also remove any disruptions that are in the way. In this article, we will explain what a Wi-Fi analyzer is and how it can help you to improve your WiFi speed, magnitude, and much more.
What is WiFi Analysis & Why do you need it?
We all want an uninterrupted connection to the internet. However, that's not possible if the network has been compromised. When we say "compromised", we don't mean malware, but rather obstructions that people seem to overlook.
With almost every house having a Wi-Fi router these days, it becomes obstructed with all sorts of junk that you don't need. As a result, the speed, performance, and bandwidth of the Wi-Fi router is compromised.
Nowadays, most of the Wi-Fi routers use the common 2.4 GHz bandwidth to transmit frequencies. This bandwidth is separated into other channels that carry information to-and-fro from the router. In the United States, the common amount of channels for a 2.4 GHz bandwidth router is 11.
While 11 channels should be adequate for the transmission of frequencies in an inhabited area, many people using them at the same time can result in information only being carried on one channel. The result is slow and disrupted Wi-Fi that can't provide a seamless connection to your devices!
Wi-Fi analysis's purpose is to determine which channels are not being used much or are vacant so you can connect to those channels. It also provides further information that can assist you in optimizing your Wi-Fi router; increase its speed or bandwidth. Wi-Fi analysis may seem complicated but it is rather simple when you use a Wi-Fi analyzer.
Also Read- How to Fix iPhone's no Internet Access Issue Even when Connected With the WIFI?
Which WiFi Analysis Application Should You Choose?
Wi-Fi analysis can assist you in improving the speed and consistency of your internet connection. However, that is only as accurate as of the application you use to perform the Wi-Fi analysis. There are many applications that you can choose from for this, but we would recommend NetSpot.
Why? There are some features that you should consider when you choose a Wi-Fi analysis application and NetSpot seems to have all of them! For a Wi-Fi analyzer to be precise, it has to detect all of the proximate Wi-Fi and hotspots and provide as much information as it can about them. At the least, the application should be able to determine the SSID, security details, and network information.
NetSpot also comes with an option to create a Wi-Fi heat-map, which evaluates all the proximate connections and shows them on a heat-map to demonstrate which places have the most concentrated connectivity. This assists you in determining the places with the least amount of disruptions to connect your network to. Apart from all the advanced features, NetSpot is also convenient to use, which is something you should consider in a Wi-Fi analysis application.
NetSpot has been acclaimed by many technology-connoisseurs and provides convenient options to monitor, analyze, and troubleshoot networks. It runs on macOS computers with macOS 10.10 and above, and Windows computers with Windows 7 and above. It also provides two Wi-Fi analysis modes to monitor your connectivity; Discover and Survey.
| | |
| --- | --- |
| ADVANTAGES | DISADVANTAGES |
| ✔ Supports Windows, macOS, and Android. | |
| ✔ Convenient to use. | |
| ✔ Provides two Wi-Fi analysis modes. | |
| ✔ Has support for heat-maps. | |
| ✔ Multiple Wi-Fi network visualization. | |
For more information about NetSpot and other WiFi analyzer applications, Mail us!