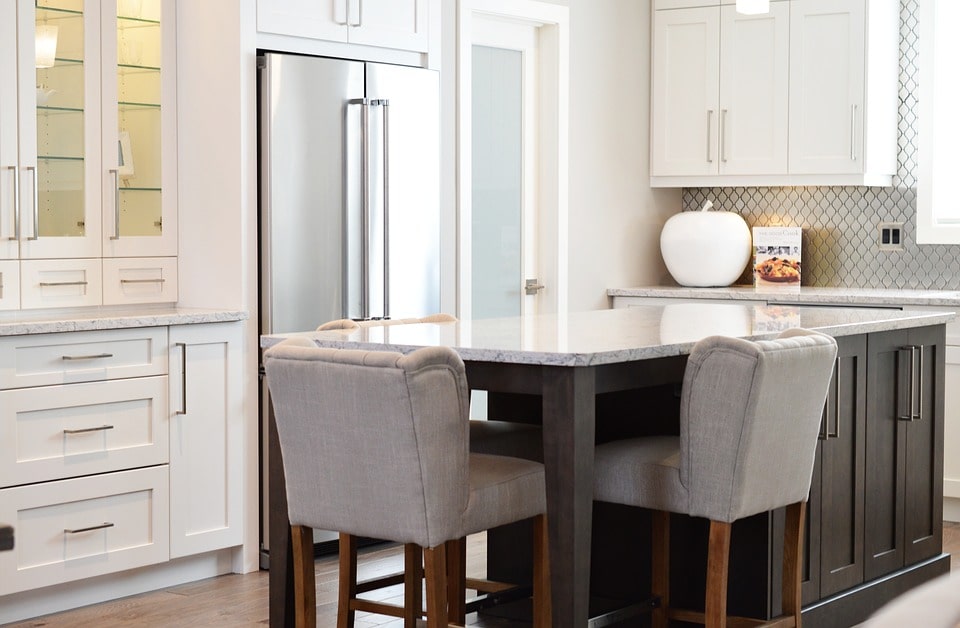 Even if you are not thinking of selling your home anytime soon, it is a good idea to do some upgrades now and again to increase the value. For one thing, you never know if you may need to sell if your work transfers you somewhere or your family situation changes.
Whatever the reason, your home increasing in value is never a bad thing. And chances are that the real estate market will grow so your upgrades will add much more value than if you do nothing.
In this article, I will go over several small ways you can add value to your home. If you don't sell it, you still end up with a better house anyway!
Make it attractive
This goes for inside and outside the house. Everybody knows about curb appeal which is making the outside of the home attractive even when seen from the curb. And it is important, but don't neglect the inside.
Adding some fixtures to either update some out of style elements or upgrading ones that can be modernized will go a long way. Lights can go out of date faster than you think so adding more modern versions will make your house seem more current.
Other types of fixtures can also add value. Something unusual like a wall fountain at The Soothing Company can catch somebody's attention. Water is very soothing and people love to hear the sound of water. When people come to visit your house they will immediately feel relaxed and at home there.
Updating the kitchen and bathroom is also important. When people come to your house, they notice that these rooms are looking tired and outdated. If they were thinking of buying, then they may take a pass if they think they have to spend a lot to upgrade them.
Getting rid of carpets is also a way to make it more attractive. Unless your carpets are new, they likely look a little worse for wear without you even realizing it. 
Efficient and sustainable
With sustainability on everybody's minds these days, it will be appreciated if the house is up to the latest standards inefficiency. This means a number of things.
First, appliances should be new and if possible Energy Star rated. When people see these appliances, then they know that they will save money on utilities. 
Also, they want to save other energy-saving features. Double-paned windows, new insulation, and LED lighting will go a long way to letting people know that they won't be spending a fortune on energy bills. 
Making it a smart home will attract young buyers who like the addition of technology. Radiant floor heating with smart thermostats are a great way to be efficient. The in-floor heating is one of the best ways to heat a house efficiently and at a low cost. And the smart thermostat is easy to personalize with remote possibilities. 
Connecting your house with other smart fixtures is also very attractive. If somebody can use an app to do things like turn on their dishwasher or open their garage door, then that will add value in their eyes.
Adding solar panels is a possibility, but it has to appeal to the right buyer. Some people may not like the idea of having solar that could be complicated to deal with. Others will be delighted to pay less for their electricity without having to go through the process of having panels installed. 
Add space
Does your house feel cramped? Are you running out of storage space? Then adding an addition onto your home is a sure way to add value. It can be in the form of a garage with enough space for a couple of cars, but also more storage. If you already have a garage, then adding a room over it may be something useful for you and for any future buyer.
Finishing a basement is a good way to add space without doing any construction. This room can end up an extra bedroom, an in-law apartment, or just a rec room for an entertainment area. 
Conclusion
Looking at this list might have made it seem like you have to spend a lot of money and do a lot of work to add value to your home. The best part is that you don't have to do all of these things so it won't cost as much as it seems. 
Not only that, but this should be a process that you tackle slowly. Do one thing at a time when you feel like it and it won't feel like a burden. And if you don't sell the house, you have a beautifully updated home that you may not even want to leave!
Also Read- 7 Metall Decor Ideas for Your Home Decor