Spy dialer is basically an application that lets its users follow the roots of unmarked phone numbers anonymously. It is a free reverse phone lookup service being provided to its users. One can search for unknown numbers and also find old lost contacts using spydialer. Whether you decide to pick up the mysterious call or not, you're probably curious who it came from.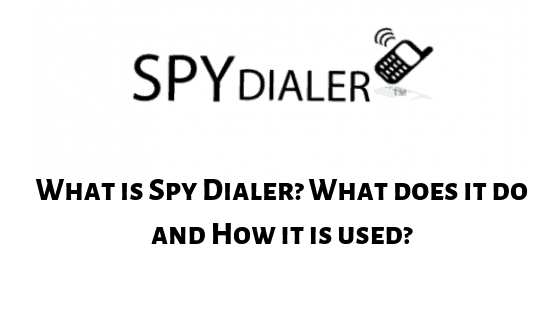 That is where reverse phone lookup services enter the scenario. Usually, such services are not free; they charge you some penny or offer a diluted version of free services. Some other reverse lookup tools are Truecaller, reverse lookup, etc.
What does Spy Dialer do?
Spy dialer is an application that most prominently connects its users to the voice mailbox of the telephone number so that the person does not have to talk to someone he or she does not want to. A simple reverse cell phone lookup can also be performed using a spy dialer; however, the use of it isn't suggested to be very sophisticated.
It is used when there's a spam number perturbing someone or when someone has received missed calls from unknown numbers. It may also be used when someone has lost contact, the number and email can be recovered again. Apart from providing the name or the spam caller, it also shows a map with the caller's general location based on the code of the phone number.
Comparatively less useful information that Spy Dialer pulls up includes the length someone has had their phone service and the chances of it being a cellphone versus a landline. The company makes claims that it gets all the information from public data and user-contributed address books.
One thing that may worry a few users could be their own information lingering on the site; however, that problem is quenched because spydialer lets you remove your information from its database free of cost.
How Spy Dialer is it used?
Robert Scott, the founder, and CEO of spy dialer is a licensed private investigator who heads a team of specialists who are experts in the field of phone numbers and phone number investigations. There are three kinds of offerings on Spy Dialer giving us more options. The three offerings are-SHARE version, PAY version and the last being the FREE version.
The free version offers 3-Free spy dials a day per person or per device; The pay version asks for a payment that approximates up to $10 per year, but it gives 100 spy dials per day; The share version requires a person to share his or her address book with spydialer.com and in return provides with 100 spy dials per day per person or device.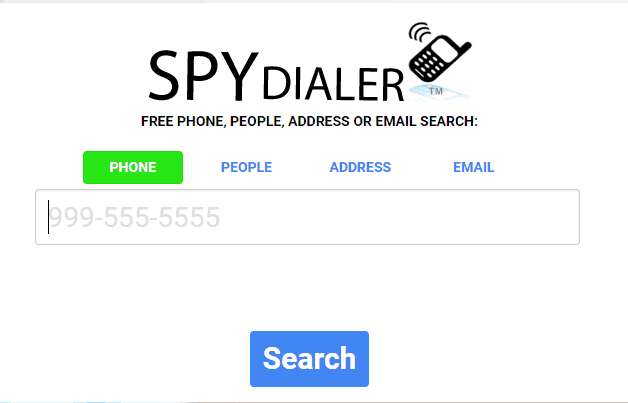 To use a spy dialer, visit the site called https://www.spydialer.com/. It leads you to its homepage wherein you have to dial or type a phone number which you want to search for. Further, the site leads you to a page where you select if you want to look for someone's name, their picture details, or their email and address (if registered). It's a free reverse phone number lookup site being totally safe. 
Various cases when Spy Dialer can efficiently be used are:-
When an unknown creepy person continues to call you, you can look up to him or her using Spy Dial.
When you erase or delete someone's contact and details accidentally, it can be recovered using spy dial's search.
In case you are getting missed calls from an unknown source, spy dialer will help you to find the details of the number from which calls have been coming.
There are various other reverse phone number lookup websites and applications available, but they have got nothing on Spy dial. The best thing about Spy dial is that it is free of cost, and for people interested in searching more numbers it has some measures for them too (such as pay version and share version). In all, spy dial is one of the safest and best ways to look up to unknown numbers and to retrieve old lost contacts.
Also Download- What's the difference between TF Card & Micro SD Card? [2019]