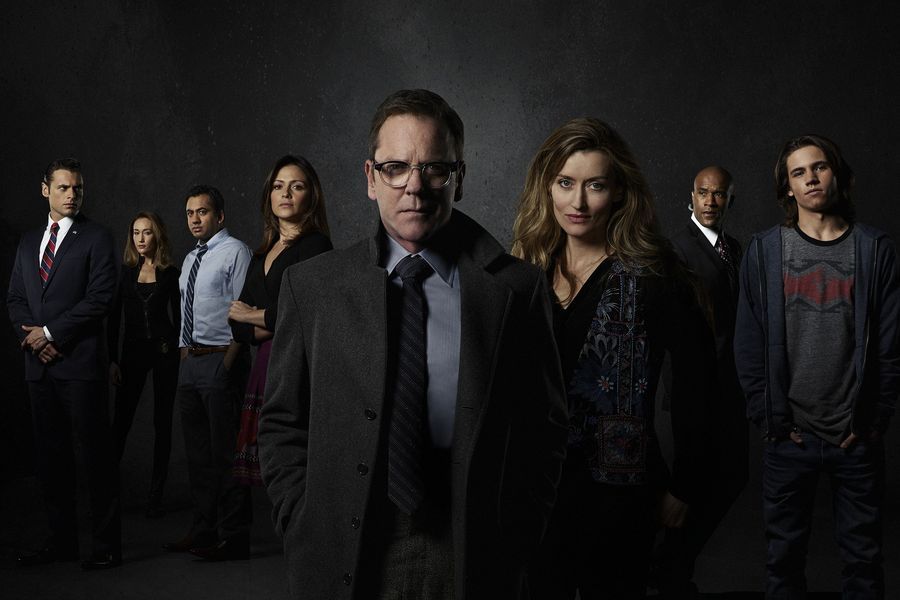 As the name suggests, Designated Survivor, (I wonder who came up with this name), is a very distinct kind of TV series. Not to break your ice, but the TV series is not about superheroes or dragons or dinosaurs or surviving an Apocalypse.
Don't blame yourself, because that's what we thought when we heard the name of the series for the first time back in September 2016. But it's none of those things. Rather it's an American thriller fiction and its basic background and setting are rather political.
So it goes without saying that it involves a lot of drama and dialogue action. The series was originally created by David Guggenheim.
The interesting fact about it is that the first two seasons were aired on ABC and the third season wasn't. The third season was exclusively aired on Netflix and was made available globally. But before we get to know what leads to this kind of release, let's get an insight into the plot of the show and what it offers.
What is Designated Survivor all about?
So basically, an explosion in the Capitol building kills every single soul in the house, even the President. But guess who survives this explosion? Our Designated Survivor.
The secretary of housing and urban development, namely Thomas Kirkman escapes safely from the explosion and survives the great outburst. And hence, gets his name – Designated Survivor.
With the three seasons out and about, and the third been globally released on Netflix, viewers, and fans are eagerly waiting for any news or update about the fourth season. The makers haven't released any official statement suggesting that the shoots have begun and all we are left with is wondering.
If you are one of those people who wants to know whether or not it's going to release, then you are absolutely in the right place. Because here you will find out whether the fourth season is coming or not. If yes, then when does it release, what is the cast and everything else you need to know.
Will there be a Season 4 of Designated Survivor?
Well, taking a look at the events that took place way back in September of the year 2018 will help us in understanding what could be the possible future of the American thriller series.
So basically in the year 2018, the TV series was discontinued by ABC for reason X and there was no chance of it airing on TV again. And later in that year, September precisely, Netflix had taken up the series and decided to release it globally on the platform Netflix. And that's how it happened that the first two seasons were aired on TV, whilst the third season aired globally and exclusively on Netflix.
But then in July of the year 2019, for reason Y, the American TV series was discontinued by Netflix as well.
So there might be very less to almost nil chances that we shall have the fourth season of the series – Designated Survivor. To say it in its own way, the series may not survive the fourth year of its release. Okay sorry!
But if we look at the 1% chance of it still happening, I mean, let's be positive here, even if just for the sake of that 1% chance, then let's take a look at what the cast would be if the fourth season did air.
The cast of Designated Survivor in the fourth season:
But first, let's look at the cast of the series in the already aired episodes, i.e. the first three seasons.
Well, the list is pretty long (obviously), but here are some names that have played prominent roles in the series.
First of all, our mighty survivor – Thomas Kirkman who was played by Kiefer Sutherland, and then the other lead characters namely Emily Rhodes played by Italia Ricci, Hannah Wells played by Maggie Q, Aaron Shore played by Adan Canto, Seth Wright played by Kal Penn, Alex Kirkman played by Natascha McElhone, oh you are still reading! Haha, sorry.
Well, the point is the list is very long. It takes a great script and an even greater cast to make a show as good as this one right here.
But let's talk about who will be starred even in season four if by that 1% chance it was to be made. So this is what, most probably, the cast of season four of Designated Survivor will look like.
Thomas Kirkman (obviously, dude!) played by Kiefer Sutherland, Alex Kirkman played by Natascha McElhone, Aaron Shore played by Adan Canto and last but not the least Emily Rhodes played by Italia Ricci. Well, of course, there would be others of the remaining ones too, they wouldn't disappear suddenly in season four, but we here are talking about the main cast, that stays no matter what. 
Conclusion:
Well, as far as we can see, going back and about the events that have unfolded and the statements that have been released by the casts of the TV series and by the platform Netflix itself, it seems very likely that there wouldn't be a season four to the political-thriller American TV show.
Netflix even released a statement saying that the ending to season three was pretty satisfactory and complete in itself, implying the fact that there was no need for one more season in the series and so there may not be another season to it altogether.
However, if even a season four was to come, it would have been released in the year 2021. So maybe if you are an extreme optimist, let's wait and see till 2021 that we get a season four or not. Haha, no I'm just kidding. We do not think that season four to this series is in the making or will ever come on air and we suggest you believe the same.
But until then, if you would like to catch up on all the news and updates about Designated Survivor, then stay tuned to our page. Because here you will get all the trending news and updates about your favorite TV shows, favorite series, and favorite movies. So this was our Designated Survivor Season 4 update tune in for more awesome stuff by 1stslice Team.
Also Read- Mindhunter Season 3: Release Date, Cast & Everything you need to know