Christoph Waltz is a renowned German Austrian actor who entered the Hollywood industry as an actor and a director. He started his career as an actor from television and was later seen on big screens. 
It was his hard work and his dedication to acting that brought him auspicious awards like the best actor at Cannes Film Festival '2009. It has been four decades since he entered this field and is continuing to work and follow his passion.
Here is a list of Christoph Waltz's top ten movies till now.
10. The Legend of Tarzan
This movie has an IMDB rating of 6.2 and was directed exceptionally by David Yates.
Christoph was starred as Captain Leon Rom who was portrayed as a greedy Belgian Captain. In his role, he was sent to search for diamonds and control the reign as per the orders of King Leopold of Belgium. This film was released on July 1, 2016, and earned a worldwide collection of 356.7 million. Not just this, it also won 2 awards and 4 nominations in different categories.
On one hand, critics called for more storylines while fans on the other side called it a perfect blend of everything and loved it.
9. Spectre
Spectre was released on 26 October in the year 2015 and was 24th in the James Bond series. It is a spy film and got an IMDB rating of 6.8. The movie got a collection of over 880 million dollars worldwide which marked its entry into the list of 6 best highest-grossing films of 2015.
Christoph Waltz played the role of Ernst Stavro Blofeld who was this mysterious mastermind behind the movie Spectre. He had this strong hatred towards Bond since their times of sharing childhood.
The perfect execution of the sequences in the film brought for it 34 nominations and 8 wins in several different awards categories.
8. Water for Elephants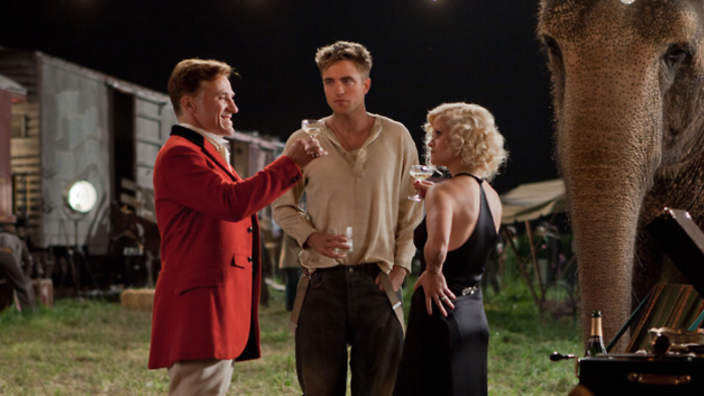 It is an American romantic drama based film starring Christoph Waltz. Water for Elephants was directed by Francis Lawrence and was released in the year 2011. It has its IMDb ratings of 6.9. This movie is based on a novel by Sara Gruen which was launched in the year 2006.
Waltz plays the cruel role of August Rosenbluth who worked as a circus' ringmaster and a head animal trainer showing no sympathy towards the animals. All these brutal scenes were shot using CGI and special effects as confirmed by the AHA. In his role, he is even seen beating Rosie using a bullhook that showcased his cruel acting abilities.
Overall, the film received a good response from its viewers and critics. The movie won 3 awards and was nominated in several other categories.
7. Georgetown
Georgetown was released in the year 2019 and covers a crime based genre theme. This movie marked the debut of Christoph Waltz as a director. The storyline of this film is based upon the article "The worst marriage in Georgetown".
Waltz played the role of Ulrich Mott who was an ambitious social climber who was considered as the main suspect in the murder of his wife.
The entire story is about a real-life murder of Viola Herms Drath in 2011 who was murdered by her husband who was much younger to her in age.
Waltz performed exceptionally well in this movie both as a lead actor and director which bought him a nationwide good response amongst his fans.
6. Big Eyes
This movie directed by Tim Burton was released in the year 2014. This film is a biographical drama and revolves around an American artist Margaret Keane.
The story shows how Margaret's husband Walter took away the credits of her beautiful paintings which is then followed by a lawsuit and trial between the husband and the wife.
Waltz played the role of Walter Keane, the husband who stole the credits.
In total, the film earned two awards and 13 nominations. It also received an IMDB rating of 7.0.
5. Carnage
Carnage is a black comedy film which was released in the year 2011. This movie is inspired by the Tony Award-winning drama Le Dieu du carnage. It was directed by Roman Polanski whose direction brought the film an IMDB rating of 7.2.
Christoph Waltz was seen playing the role of Alan Cowan who tends to attend a short meeting at Michael's place. The meeting was all about the fights, personal attacks, and opinionated statements.
Waltz bagged the award from the Boston Society of Film Critics and nominations in many others.
The film earned a massive worldwide gross response of $27,603,069.
4. Alita: Battle Angel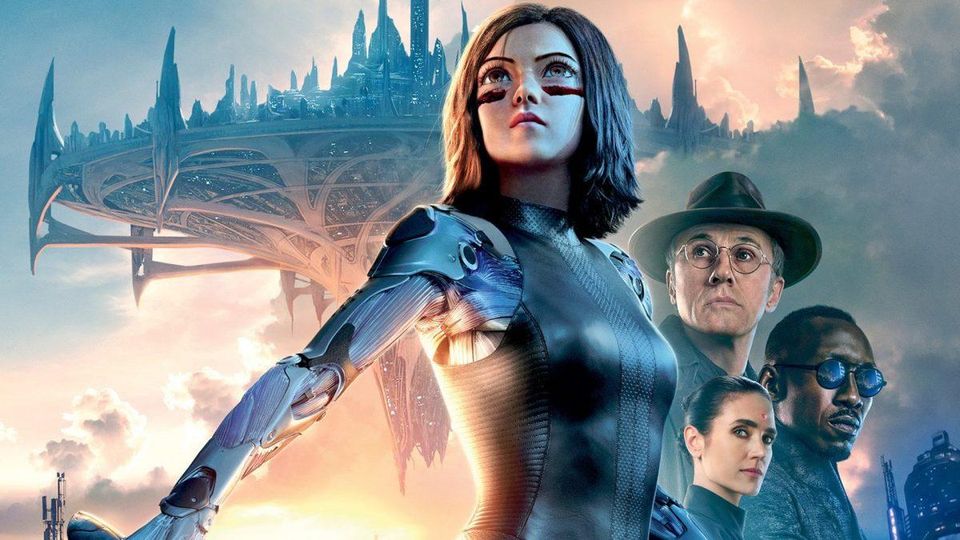 This film is based on a Japanese manga artist series Gunnm and was released in the year 2019 as an American action film.
This movie got a chance to be premiered at the Odeon Leicester Square and collected over $404 million worldwide.
Christoph Waltz was cast in the lead as Dr. Dyson Ido who was a famous Cyborg scientist and was like a father figure to Alita who named her after his deceased daughter.
Partly, he would also pursue his work as a bounty hunter too.
This film got an IMDB rating of 7.3 and was amongst Waltz's most famous films. The film was loved for its visual effects as such there are chances that its sequel may be seen in theaters any time soon.
3. Kopfstand
Christoph played the role of Markus Dorn in this film, who was young but unhappy because of the struggles he had to face with his mother.
The movie has been compared to the one that flew over the Cuckoo's nest and called the prior one better.
This movie was directed by Ernst Josef Lauscher and it was his direction that brought the IMDb ratings of 7.6.
Waltz's performance as Markus was highly appreciated because of his looks, his beautiful eyes, and his hair pulled back in a ponytail.
2. Inglourious basterds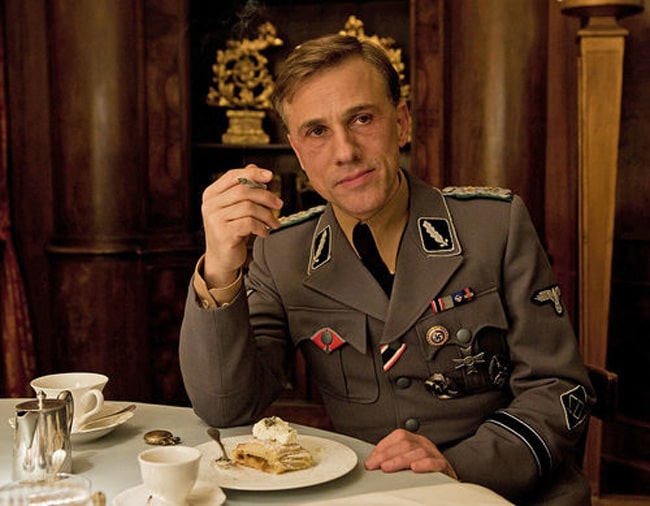 This film was released in 2009 and has an IMDB rating of 8.3. It was directed by Quentin Tarantino and starred Waltz as Standartenführer Hans Landa.
This movie is a must-watch movie for all the Waltz fans as he successfully managed to badge as the best actor in a supporting role at Academy Awards because of his brilliant performance.
This movie received a nationwide response and collected a gross of $321.4 million against a production budget that was just $70 million.
It was called a masterpiece by its fans for its phenomenal script and direction.
1. Django unchained
Released in the year 2012, this movie is an American revisionist Western film. It was directed and written by Quentin Tarantino which was Waltz's second direction under him. He is regarded as the most influential filmmaker in the history of Cinema, ever.
Waltz played the role of Dr. King Schultz who was a German dentist who turned to be a bounty hunter and sought to buy Django.
The film earned a box office collection of $425.4 million worldwide. It has its IMDb ratings of 8.4.
It is called as another masterpiece by Quentin Tarantino for the stylistically daring scenes.
The movie successfully placed itself in many critic's top ten lists of best movies.
Also Read- Who is the only person to win an Oscar for acting in a Quentin Tarantino Film?