Impeachment indeed is a vital protection against presidents like Trump. The activists, at last, took to the roads and streets on Saturday to carry out rallies calling for the impeachment of president Donald Trump. It was reported that the day began with a mild protest in Seal Beach-which is much accurately named 'Impeach on the beach'.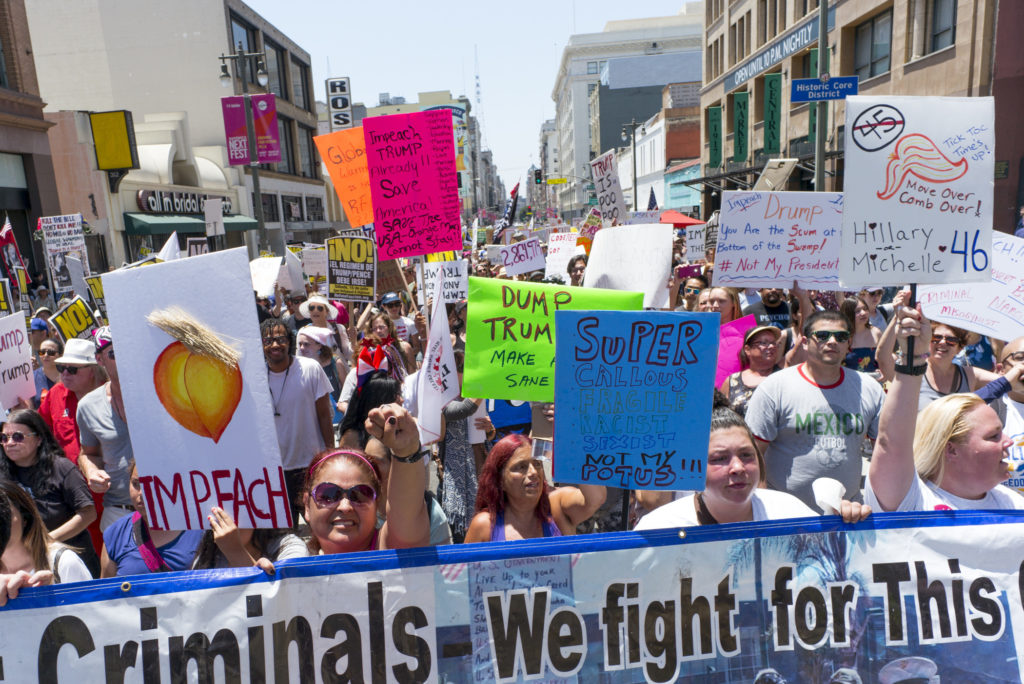 The demonstrators formed the word 'IMPEACH' with their beach towels. While some rallies seemed to have the support of Democratic lawmakers. The event details read that "an impeachment inquiry is the best way for Congress to investigate Donald Trump's crimes, misuse, and abuse of power and misconduct in continuation."
It was reported by the Washington Examiner that while some events will be protests, others will be mere readings of pro-impeachment speeches by Democrats namely D-Minn, Sen. Elizabeth Warren, D-Mass., etc.
The report, however, didn't find sufficient evidence to be able to charge the trump team's members with conspiracy. It refused to make a call on if Trump did barricade justice, and Democrats have claimed that further questions are raised by the report about both the topics and they seek to continue investigations in the House. This week the house speaker Nancy Pelosi also said that the impeachment was 'not even close in our caucus'.
As of June-4 2019, the support in Congress for launching an impeachment inquiry is 57 house democrats, 1 Senate independent and 4 senate democrats. However, the only response of Trump upon impeachment was that it would help him win the re-elections.
Also Read- Trump Declares National Emergency over Threats against US Telecom