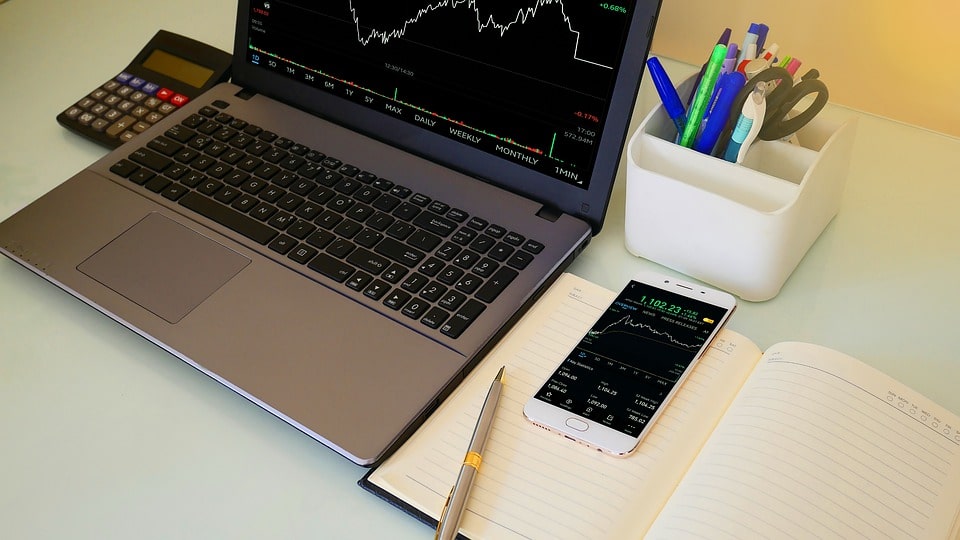 You've probably seen the recent trend in the United States towards commission-free stock trading.  This has convinced many people that online trading, as a hobby or a business, is the way to riches. Indeed, you can have a successful online trading business, as long as you read this article and follow our advice. We've been running a successful online trading business for many years, so we can help you do the same thing.
About the Online Trading Business
Online trading is one of the most fun, exciting and nerve-wracking businesses you'll ever run. People do this because they like the thrill of it, so if that sounds like something you'd like to experience, be sure you are ready for the roller coaster you're about to take.
Look For Good Trading Advice
There's a lot of advice out there for online trading, and not all of it is good. Many people think they know what they are doing, but they really don't because they haven't been doing it for long. Other people are just trying to scam novice, online traders, by having them pay for trading rooms, signals, consulting and courses, but the information will just land them into a pit of devastation after they lose money. 
It's important to find a trading mentor who has had many years of experience with online trading. Someone who can show you what he does to bring in a lot of money with online trading, so you can mimic the process. This mentor can show you what to do every step of the way, including what to do after you place trades, analyzing results, and creating trading strategies that have been proven to work historically.
Start With Enough Trading Capital
You know the saying "you need money to make money?"  That is especially true with online trading. Not having enough money to invest (risk capital) is what makes some people fail at online trading. The minimum you should have is $20,000, although many people start with more.  Also, some people start with less, but their chances of failure are much higher.
A healthy amount of starting capital will help you start off with a few trades or strategies, learn from them, and hopefully increase your trading. Before you've lost some or all of your initial trading stake, you'll likely already be bringing in money to fund your trades. 
If you don't have that much money to invest, take some time to save it before you start your online trading business. You'll thank yourself later when it's much easier to get the business rolling. 
Stay Updated on Online Trading Changes
The way people are trading online is changing rapidly, so it's important to stay up to date on those changes because they can benefit you immensely on future trades. For example, do you know the latest about algo trading, an increasingly popular method of trading?  Reading the latest news on online trading should be the first thing you do every day when running your business, so get into the habit of doing it. 
You can use the Internet to find online trading news. It might be useful to bookmark your favorite news sites, so you can access them quickly each day. 
Start an Online Trading Business
It doesn't take much to get started with online trading. All you need is an experienced online trader who is willing to be your mentor, risk capital for your trades, and the motivation to continuously learn about online trading and any advancements that come about. If you believe you can do all of that, you're off to a good start at running a successful online trading business.
Also Read- 5 Main Ways to Improve Your Business Online Presence