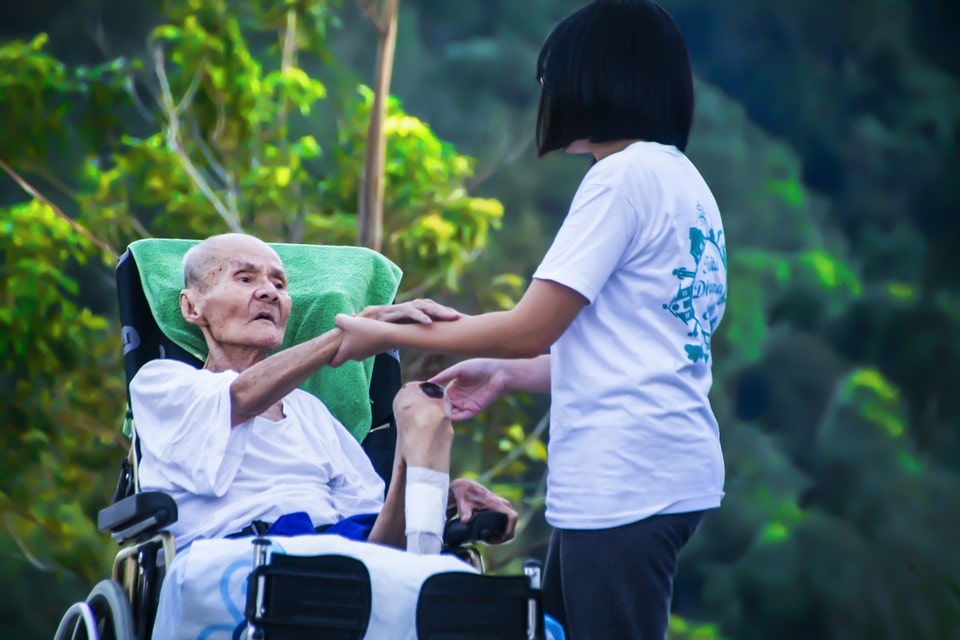 Caring for an elderly relative can pose huge stress for family members. It requires skills and experience. When seniors can no longer care for themselves, the right course of action may be to find a caregiver. These are trained and experienced healthcare professionals who have in-depth knowledge of how to properly take care of the elderly. By hiring them, you can have peace of mind knowing that your elderly loved ones are safe at home, even when you're not around.
Although nursing homes are another option, a lot of people would still opt to hire a caregiver and let their elderly loved ones live in their own homes. There have been a lot of legal cases pertaining to nursing care abuse that would require a medical negligence lawyer, which means that the safety of your elderly loved ones is not always guaranteed when you send them to a nursing home.
But choosing a person who is right for the task is not an easy endeavor. Extensive research needs to be done before hiring someone. You will be entrusting the safety and life of your elderly loved one to this person, which is why you should always exert effort when choosing the right healthcare professional. Making rash decisions can adversely affect the elderly's quality of life, and can become the reason why they will be sick. But, with all the options available, where to start? How to be sure that your loved one will be safe and comfortable?
Take Your Time
If you need care for an elderly loved one who is still fully aware, you need to have a long conversation. Make sure they understand the reason why they need help and always consider their opinion.
Having their consent is an important step in the process because hiring a caregiver without the elderly knowing can result in resentment. This can also heighten their stress levels, which can become the reason why any existing health conditions will worsen and cause other illnesses and diseases.
Prevent all of these from happening by sitting down with your elderly loved one and discuss your plans of getting a caregiver for them. Let them understand why you are doing this and always be open to any of their concerns. If you can, address any issues that they have and give them the assurance that this option will help them live a better life.
If your elderly loved one wants to help choose a caregiver, let them. This will make it very easy for them to stay comfortable with the caregiver, and encourage them to make healthy friendships the moment the caregiver starts to work with them.
Open communication is really important as it is the best way to prevent abuse. If you are dealing with a loved one with some form of dementia, or who is no longer able to communicate, you need to be especially careful.
A rash decision can have terrible consequences. The first place to start is to understand the risk factors for abuse and neglect.
According to experts, these are:
A history of domestic violence or mental illness, drug or alcohol dependence,

Burnout

Viewing their patients as childlike.
While there is no way to ensure that someone will not become abusive, a background check is an excellent tool to help you get your candidates. You need to be especially attentive to any criminal charges related to substance abuse and you also need to check the sex offender registry.
If you expect the caregiver to drive your relative, you also want to get information about driving records. Keep in mind that you need the candidate's consent in order to perform a background check.
Clearly Define Your Expectations
There are many factors involved in caring for the elder. Personal care can range from helping someone eat to toileting. A caregiver is also usually in charge of household chores such as cleaning, running errands, cooking and laundry. Having a comprehensive list of what's expected of the person you hire is the best way to avoid unpleasant surprises.
In particular cases, like patients with dementia, or who are in need of specialized medical care, it is really important to verify your candidate's credentials. Depending on the level of care that's required, a good choice may be to go through an agency, as they have a pool of candidates with specific characteristics.
While it may be a more costly option, it will take away a lot of the constraints and difficulties of choosing someone on your own. Agencies are also helpful for short-term care, or when going through a transition from one caregiver to another. If you are hesitating on how to choose an agency, this site has information on the ones that are approved by the government.
Always Follow Up
Even after you hire someone, follow-up is the only way to ensure that your loved one is well cared for. During the first few weeks, you may want to pay a few random visits in order to verify how things are going. Even if everything seems okay, pay attention to signs of distress or any other factor that seems out of the norm.
For the first months, it is best to come with them to doctor's appointments and ask questions about their general wellbeing. If something is in decline for no particular reason, there may be emotional distress that needs to be addressed. Keep in mind that elderly people are extremely vulnerable and don't leave anything to chance.
If you suspect abuse, the senior should not, in any circumstances, be left alone with the alleged abuser. The Administration for Community Living has a comprehensive list of resources and a defined course of action to follow.
Also Read- The Best Juices To Drink For Added Nutrients