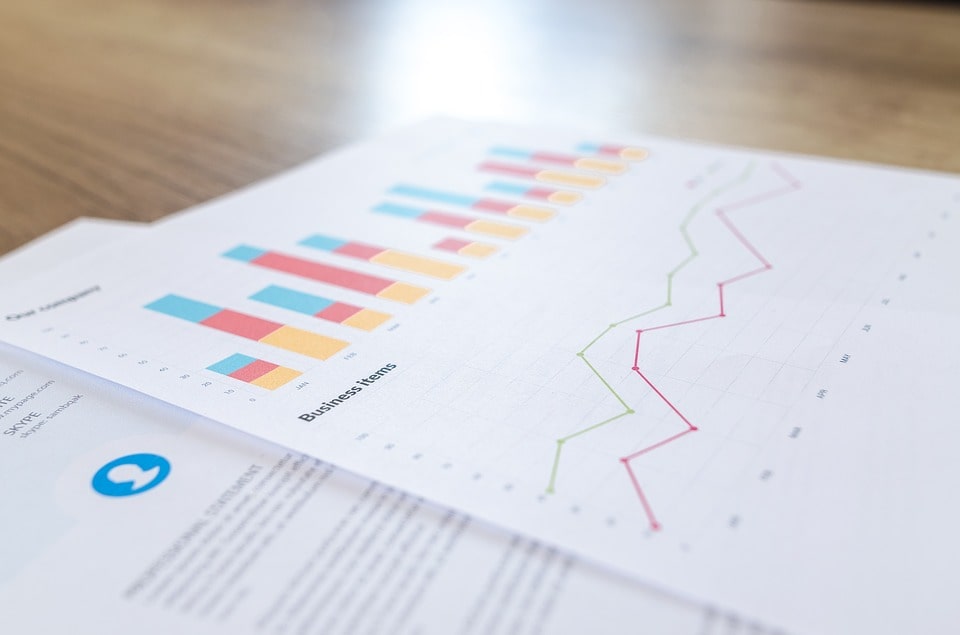 No matter what project you are undertaking, effective planning is essential. This is especially true in business. Planning is an ongoing process as you will require various types of plans and activities during the year. Perhaps the most crucial plan is for your financial strategies as these enable you to be successful and achieve your business goals without destroying capital and knee-capping your business.
A solid financial plan ensures that your business is prepared and able to deal with any changes to financial or personal circumstances. This kind of planning both protects you from the unforeseen and assists you to achieve your long-term goals.
Poor financial planning holds the potential for disaster. You could face financial problems that affect business growth. A financial crisis in your industry could leave you unable to meet your goals. Without the right plans in place, you could face the rapid collapse of your business.
As if that's not scary enough, here are eleven reasons why you should never neglect proper financial planning. 
1. To Manage Cash Flow
The revenue generated by your business will fluctuate. With most businesses there are high- and low-income seasons. To avoid a shortage of cash in low revenue periods, you need to manage your cash flow with care. A financial expert can help you make a budget. This will go a long way to protecting you and your business during lean patches.
2. Investments
The success of a business is often reliant to some degree on the investments that you make. A good investment will form part of the cash flow into your business. Conversely, a bad investment will be costly and could totally financially cripple your business in a worst-case scenario. 
Don't spread your investments across too many companies or funds. Research your options carefully, plan your investments and monitor their performance regularly so that you are aware of changes immediately. If you are unsure, seek the guidance of an expert in this field. If done correctly, you can include investments in your financial planning and budget.
3. Sorting Everyday Living
It's important to accept that the luxurious and high-spending lifestyle you dream of or aspire to won't happen overnight. Especially initially, you need to be clear about what you need and what you want. When this has been clarified, prioritize the needs and maintain a balance. 
Ensure that there are a clear distinction and separation between your income and the cash flow of your business; these are not the same thing. A financial expert can guide you in terms of this and how to balance the financial requirements of your business and your personal life.
4. Separating Income
This flows on from point 3, above. When you begin generating a steady flow of income you need to apportion it and allocate funds to various expenses. These will include salaries – including your own – and other business costs such as insurance, investments, and running costs.
If these income allocations get muddled due to poor planning, it can cause real problems. Avoid this by planning well and staying on top of your finances.
5. Insurance
Insurance is important and should form part of your financial plan and budgeting. Its function is to protect you from certain risks, not all of which can be anticipated. You may need a variety of types of insurance. For example, all businesses require some type of insurance to protect them from liability and loss.
The correct insurance is also a part of sound financial planning. Click here to learn more about how business insurance could cover your small business.
6. Assets
You need to plan for the purchasing of assets such as equipment, furniture, fixtures, vehicles, etc. for your business. Make sure you know the market value of the asset you are interested in before you buy it. If you don't have that knowledge you may pay too much.
It's also crucial not to overextend yourself financially by spending more than you can afford. Use cash for purchases so that you don't incur debts.
7. Future of Business
While paying attention to the present is very important, one shouldn't neglect the future. There will be lean times and times with additional expenses; you need to save so that you have a financial buffer. Remember to invest wisely and appropriately in terms of assets and consider investments such as mutual funds.
Having some savings that you can draw on in a crunch will lessen your stress and could save your business. 
8. Help in Marketing
When the market offers your business an opportunity you need to respond fast and make the most of it. A specific opportunity may not present itself again and you don't want to miss out or regret a wasted chance. Having a solid financial plan and finances in place will help to position your business to make the most of the opportunities quickly and appropriately. 
9. Sales
All businesses must make sales to generate income and be successful. Poor or non-existent cash flow will restrict or stop production. If you plan and manage your finances correctly you will maintain production, sales and income generation. It's wise to set aside funds that are specifically earmarked for this purpose in leaner times.
10. Appoint an Advisor
It's a very good idea to appoint a financial advisor who can guide you and assist you to meet the various financial needs of your business. Not only will they be able to help during the normal course of events, but an advisor can also make a big difference during a crisis. These professionals will help greatly with achieving your business' long-term goals. 
As you can see, all of these are significant points and underlay how crucial sound financial planning is. A Financial Advisor is very valuable in terms of guiding you to draw up such a plan and strategy. Starting your business with this kind of plan will help you to achieve your long-term goals and success.
Also Read- How to Create an Effective Branding Strategy for Promoting your Business?