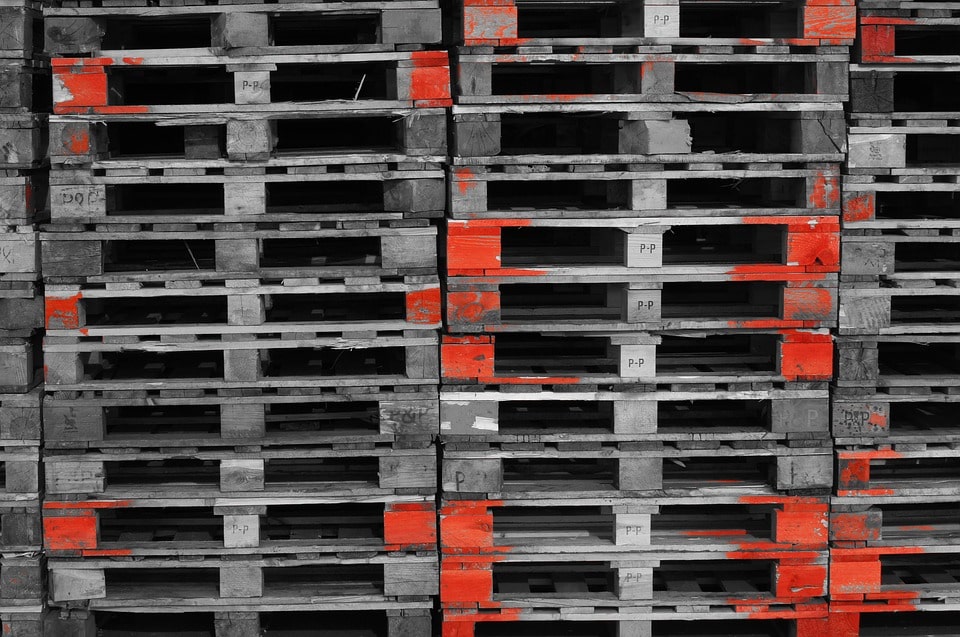 Maximizing warehouse storage is an essential thing for the warehouse owner. Your productivity is a crucial factor in your business's success, and increasing your warehouse space is one of the best ways to expand your business and gain more profits.
Pallet racking is an extensive warehouse storage system since it is versatile, safe, highly efficient, and very simple and offers excellent storage capacities. However, you need to ensure that you maximize the space within the warehouse for effective results.
Previously, many owners would spend a lot of money trying to maximize space. But today, there are various methods that you can apply and optimize your warehouse on a small budget. Below are ways to get the best out of the warehouse.
1. Store Items According to their Sizes
Products come in various sizes. To maximize storage, sort like-sized items, and store them accordingly. To do this effectively, find out how many small sizes and big size items you have, and place them separately in the pallet racks. This strategy helps you minimize your warehouse storage space and reduces the chances of misplacing small items since they are all in one place.
2. Go for the Right Storage System
To maximize your warehouse space, you will need to determine your storage priorities like FIFO or LIFO systems, pick selectivity, and high storage density. Once you identify your option, you will need to research the storage system that works best for your warehouse while putting your top priorities. The most common methods that you can use are:
• Floor Stacking- You will need to stack pallets on the floor and in rows. You will get high-density storage when you stack products or loads directly on top of each other.
• Pallet flow-Let the rack pallets flow down on a chain of rollers.
• Push-back racking- Place the pallets on a sequence of nested carts, allowing them to freewheel on the rails. It enables the pallets to push back the other carts.
• Drive-In Racking System- Rather than storing pallets on shelf beams, you need to store them on rails. Forklifts will navigate through the structure to place and remove pallets.
• Double-Reach Racking- Place the racks in two rows deep instead of a back-to-back. It helps you to reduce the number of aisles and also gives you a high storage density. For this system to work, you will need a specialty forklift.
3. Make Use of the Vertical Space
Your warehouse already has a vertical space, but you need to maximize it to increase your storage capacity. It is a cost-effective system that increases productivity if well utilized. To achieve this effectively, you will need to:
Determine warehouse height- It is the area from the finished floor to the objects above
Get your options right- You will need to establish if you require a new racking system or add on what you already have. While you have your future needs in mind, you will need to go for what gives you flexibility.
Assess your warehouse- Choose what to move. For instance, you can place the slow-selling items up higher to access the quick-moving products and make the locations more accessible.
4. Reduce Spaces in the aisle
You can maximize the space in your pallets by reducing the width between aisles. In most cases, some warehouse aisle widths are set up by forklift manufactures. However, you can always reduce the width spaces from pallet racks to maximize your storage and get the required size. You can achieve this while keeping the traffic flowing, especially in locations with low foot-traffic.
5. Utilize Free Space
It might not be easy to establish free space in your warehouse, but it is one of the best ways to maximize storage. To do this, look for areas with less usage and place racks in every free area. There could also be spaces between aisles that are not in use.
You can also be creative and look for more areas under mezzanines over the warehouse doors and any other space that might not be having pallet racks.
6. Re-evaluate their Usage
You can review the purpose of the pallet racks and re-consider the less populated ones primarily if you use them for standard daily tasks. Instead of individual item picks, ensure you set up the pallet racks for full carton processing.
However, for this to work effectively, you will consider the carton flow in the warehouse and the inventory density. If you have room to spare, you can use pallet racks for storage and use the small shelves for daily picking. It will help you to maximize the available space.
Get It Done Now
Maximize your warehouse storage with STOR'D Brisbane Pallet Racks for the best results. Improve efficiency and productivity and save more space. 
Autobiography
Eric Reyes is a passionate thought leader having been featured in 50 distinguished online and offline platforms. His passion and knowledge in Finance and Business made him a sought after contributor providing valuable insights to his readers. You can find him reading a book and discussing current events in his spare time.
Also Read- 8 Ways to Prevent Pallet Racking Accidents