The United States presidential election 2020 is supposed to take place on November 3rd, 2020. It will be the 59th quadrennial U.S. presidential election. The presidential electors will be selected by the voters i.e. the citizens, who in turn will further elect a new president and vice-president on December 14, 2020. It is known that the winner of the US 2020 presidential election is scheduled to be inaugurated on January 20, 2021.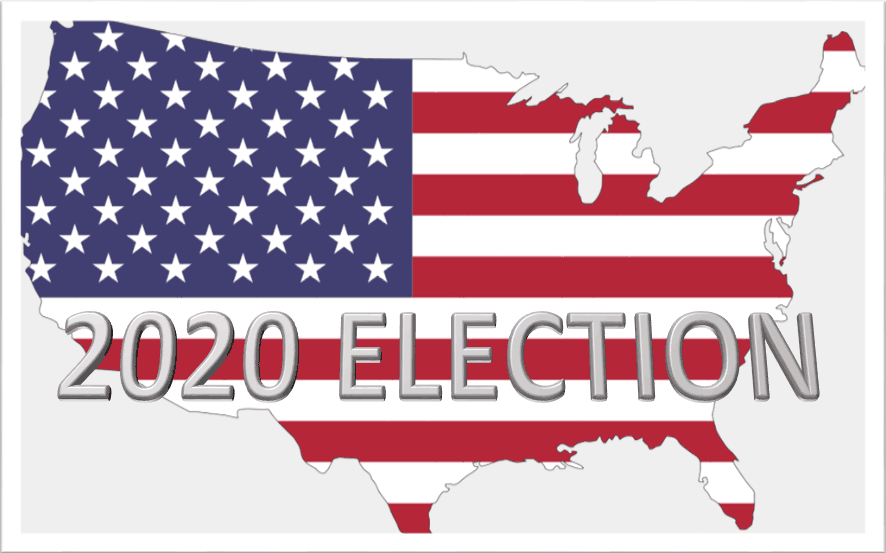 The prerequisites according to Article two of the United States constitution is that for a person to serve as president of the United States must necessarily be a natural-born citizen of the United States. The person must be at least aged 35 years and necessarily has to be a resident of the United States for at least a span of 14 years. Adding to this, Washington D.C. may lower its voting age from 18 being right now to become 16.
In the case when no candidate receives the minimum 270 electoral votes needed to win the election, the United States House of Representatives will elect the president amongst the three candidates that received the most electoral votes, and the United States Senate will select the Vice President from the candidates that have received the higher of the two totals.
The presidential election will occur simultaneously with the elections to the Senate and the House of Representatives. Several states are said to also hold state gubernatorial and state legislative elections. The Commission on Presidential Debates announced on April 3, 2019, the six finalist cities that could hold the three presidential debates.
Now talking about the current US President Donald Trump; Donald Trump is entitled eligible to run for re-election and has signaled his intentions to do so. His re-election campaign had commenced since he won the elections in the year 2016. Donald Trump is currently aged 73 and hails from New York.
After Hillary Clinton's loss in the election that was previously held, the Democratic Party was seen largely as a leaderless party.
Individuals Running for President Post
Many individuals in this section have shown a grave interest and zeal for running for president within the last six months (as of July 2019), for example, Stacey Abrams who is a Georgia state representative. People such as Perry Caravello who is an actor and a comedian from California and Dann Rattiner who is a journalist and newspaper publisher from New York have announced that they will be running for president in 2020 as independent candidates.
However, they have not established any campaign websites so far. Other individuals who have publicly showed interest in running for president are people such as Mark Cuban (a businessman and investor from Texas) and Howard Schultz (former chairman of Starbucks from Washington).
As for concluding, in a nutshell, the United States presidential election will be held on 3rd November in the year 2020. The countdown is spread all over the internet showing clocks and countdown applications.
Also Read- Trump Declares National Emergency over Threats against US Telecom