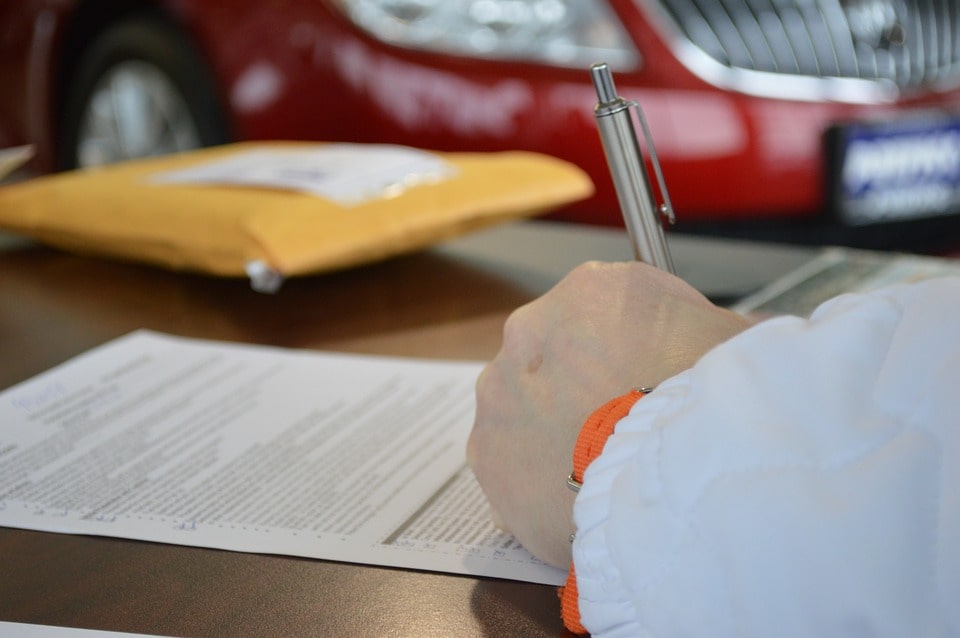 If you are searching for a way to consolidate your debts, a personal loan can offer you a simple avenue to achieve your goals. In fact, a good rate personal loan can help you pay off your debt in a timely manner.
1. Application
When comparing application processes, you should consider whether you want to apply online or in person. Applying online is convenient and typically faster than applying in person, and you can be approved in a matter of a few minutes.
However, if the quick turnaround time is important, you should be sure to weed out lenders that have longer approval timelines because approval can sometimes require forms to be submitted electronically, which can lengthen the process.
Additionally, although lenders typically provide a pre-approval rate, which is usually valid for up to 90 days, it is important to understand that lending rates can change once you submit your final application. Therefore, you should ask each potential lender if their rates might change before the loan is finalized.
2. Fees
In addition to the interest rate, personal loans can include a variety of fees. For instance, some lenders charge an origination fee once a loan is approved. An origination fee is an amount you must pay to the lender to cover the lender's processing costs.
Typically, this fee is subtracted from the original amount you borrow, which means if there is a high origination fee, you can end up paying hundreds of dollars. For example, when considering a $10,000 loan, an origination fee of one percent includes a $100 fee.
A prepayment fee is another type of fee to be aware of and can either be a flat rate or a percentage of the loan amount. In either scenario, a prepayment fee is a penalty that some lenders charge if you pay off the loan early. If you think you will not want to carry a loan through the contracted end date, prepaying could cost you hundreds of dollars in fees.
3. Borrowing limits
Many lenders limit their loans to $5,000. If your needs require additional funds, you must consider where you will get the money. It is often unwise to apply for multiple personal loans because each time you submit an application, the lender pulls your credit report as part of the approval process.
Consequently, a large number of credit inquiries can have a negative effect on your credit score, which can decrease the likelihood of securing the initial loan that caught your interest.
4. Repayment terms
Securing a loan for 12 months can lead to slightly higher monthly payments, but you will not have to pay back as much interest. If, however, you are looking for low monthly payments, you might consider a loan term of 60 months.
The aspect to remember is that longer terms might make the month-to-month payments more affordable, but you will pay back more money throughout the course of the loan.
5. Credit score
When it comes to getting approved for a personal loan, a higher credit score will help you secure better terms of credit. In general, lenders look for a minimum score of 600. However, many lenders provide only an estimate of the minimum required credit score.
Therefore, you should make sure to only apply to a lender that is likely to approve your credit score. Additionally, if you can clean up your credit prior to approval, you might be able to obtain a more favorable interest rate.
6. Secured versus unsecured
It is extremely important to ascertain whether a loan is secured or unsecured as each type poses a different level of risk. For instance, a secured loan requires you to put up collateral and is easier to qualify for.
However, if you default on the loan, the lender will take your collateral. Conversely, an unsecured loan does not require collateral, but it can be harder to obtain approval.
7. Interest
Typically, the interest rate is the biggest difference you will encounter when comparing personal loans. As such, you should compare the annual percentage rate (APR). The APR reflects the percentage of the borrowed amount and the interest rate that you will pay over a period of one year.
About The Author:
Ray is a sought after thought leader and an expert in financial and money management. He has been published and featured in over 50 leading sites and aims to contribute articles to help novice financial planners. One of his goals is to impart his knowledge in finance to educate and help ordinary people create and achieve their financial goals.
Also Read- How Do You Determine Which Mortgage Loan Is Right For You?