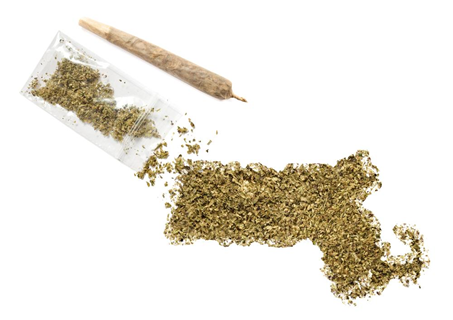 The cannabis industry remains relatively young, which means there is plenty of opportunities for small businesses to find big success. Already, some states are seeing significant competition amongst cannabis companies, but as yet there is no dominant force in any market.
Massachusetts, among the first New England states to legalize weed, has a fascinating canna-business landscape. Here are the top cannabis companies working with Boston dispensaries to deliver the top trees to consumers today.
253 Organic
Part cannabis marketplace, part grow operation, 253 Organic is the first vertically integrated cannabis dispensary in the state. Founded by Mass natives, this company is committed to building a cannabis community using the best bud available from its own local farms.
Cultivate
Cultivate is a cannabis retailer that does so much more than sell weed. The company strives to be a source of information about this controversial plant, informing both consumers and communities about the benefits of cannabis medically and socio-economically. With three locations around the state, Cultivate is positioning itself to be a powerhouse as the cannabis industry grows.
Trade Roots
Not all growth operations are created equal. Trade Roots is one of the newest cannabis cultivators in Massachusetts, and they are laser-focused on providing some of the best craft cannabis strains on the East Coast. Taking advantage of the state's social equity measures, this company promises to do great things in the coming years.
T. Bear, Inc.
The cannabis industry isn't just growers and dispensaries; it needs B2Bs to provide support to canna-businesses to help them thrive. T. Bear, Inc. does just that. This company manufactures cannabis products, like edibles and vaporizer cartridges, to build other Massachusetts cannabis brands up with exceedingly high-quality products.
Fernway
Fernway makes cannabis vapes that are convenient, easy to use without cutting out quality. The company works directly with cultivators to source the best cannabis oil in the state, which Fernway then refines, distills and fills in vaporizer hardware. The result is beautiful, functional vapes that appeal to every level of cannabis user.
TILT Holdings
The cannabis industry is brand new and unlike any industry that has come before. TILT hopes to help budding canna-businesses by providing the infrastructure they need to thrive. Access to capital, business technology, supply chain solutions, and more are the services and tools TILT aims to provide first Massachusetts canna-companies and eventually marijuana markets across the country.
Agrify
There are no outdoor cannabis farms in Massachusetts — both the law and the climate forbid it. Fortunately, Agrify can supply up-and-coming as well as established cannabis cultivators with a wealth of premium indoor grow solutions, like grow lights, racks, and all manner of scheduling and monitoring software tools.
Behold Brands
While some companies are happy to work with pro-cannabis consumers, Behold Brands is working hard to change everyone's attitude toward marijuana. This company provides all manner of services to any type of cannabis brand, from sellers to manufacturers to growers and more. Their goal is clear: improve canna-business visibility by changing the reputation of reefer.
Proverde Laboratories
Though most states have requirements that cultivators and dispensaries test their products for cannabinoid content, testing facilities tend to be few and far between. Proverde Labs is one of the few Massachusetts laboratories working with medical marijuana growers and sellers to analyze their products and provide valuable insights.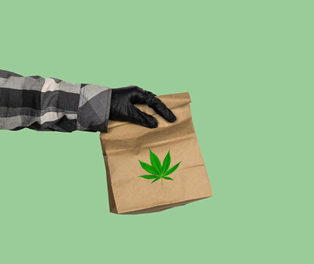 Zip Run
From the get-go, rules about cannabis delivery have been nebulous, and the pandemic only coated the issue in more shades of gray. Zip Run makes it easier for cannabis dispensaries and cannabis users to follow shifting laws while enjoying the convenience of at-home delivery.
The Harvest Club
Though the cannabis industry is new, it is already a difficult space for entrepreneurs to break into. The Harvest Club is a consulting company interested in helping canna-businesses find funding, develop operations and generally succeed. Utilizing the expertise of connected cannabis business professionals, this business is equipped to create a thriving community of Massachusetts cannabis brands.
As the cannabis industry grows and changes, businesses will come and go. However, Massachusetts cannabis consumers can be confident in the quality and commitment of the companies in their corner of the country.