About "Anime was a mistake"
"Anime was a mistake" has been popularly appearing at many places but has widely worn the mask of a 'troll quote'. It has been associated with Hayao Miyazaki, one of the most popular Japanese artists. "Anime was a mistake" creates a feeling of contempt towards the art of anime. People strongly attached to anime have felt "Anime was a mistake" hitting them a little too hard.
The fan base of anime does not approve of anime being a mistake at all, for obvious reasons.  Some people believe Hayao Miyazaki did not actually say those words. While some believe he did quite mean it. People identifying themselves with weeaboo and otaku subcultures also do not stand with the idea of anime being a mistake. 
A little about Hayao Miyazaki
Hayao Miyazaki is a January born Japanese animator, filmmaker, screenwriter, author, and manga artist. He founded a film and animation studio called Studio Ghibli. His storytelling and anime feature films brought him international acclaim.
He has been interested in animation and manga from a very early age. He has worked as an in-between artist at Toei Animation also. Later on, he collaborated with Isao Takahata, who was an award-winning director. Doggie March and Gulliver's Travels Beyond the Moon is his significant contributions at Toei Animation.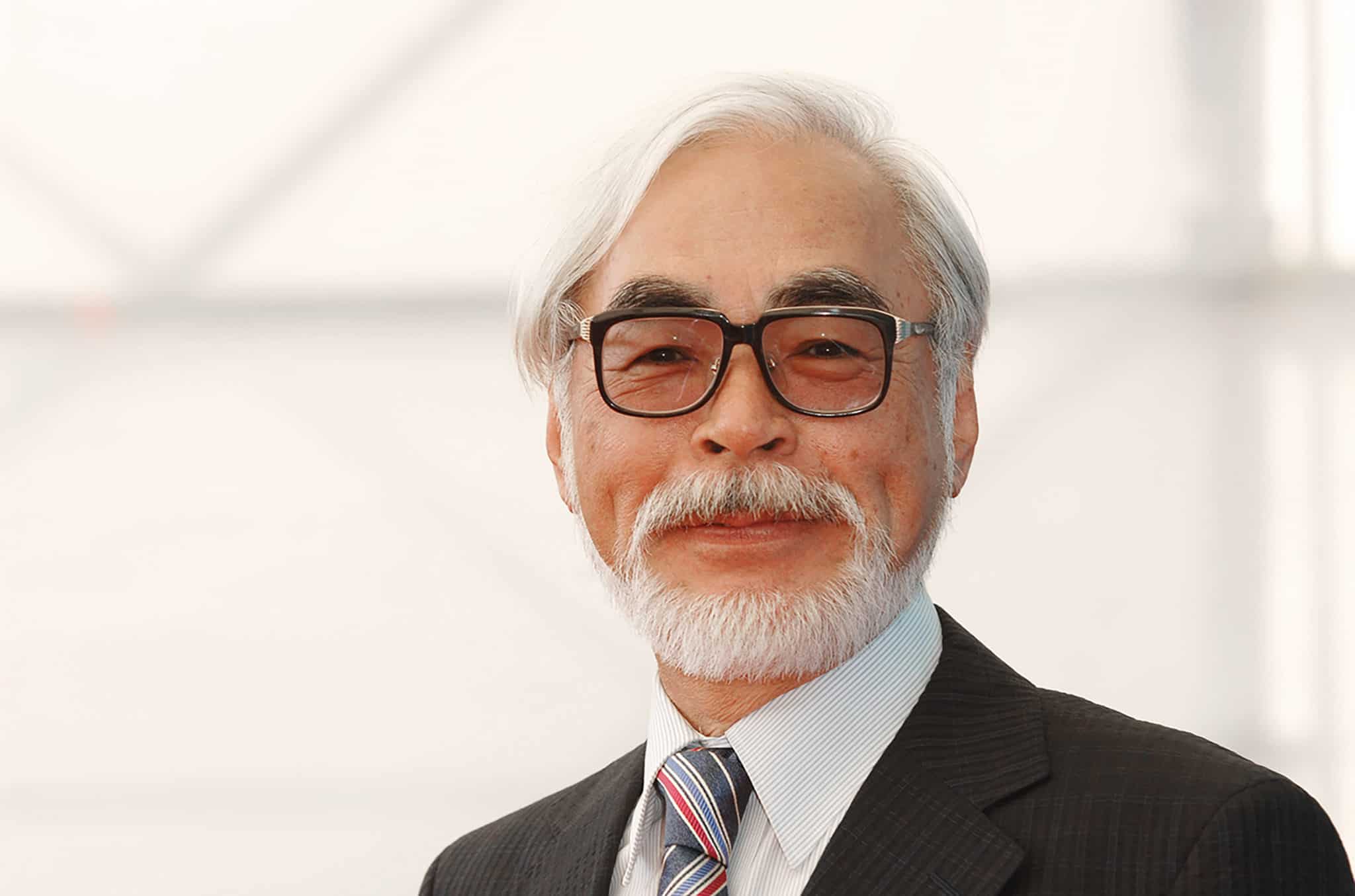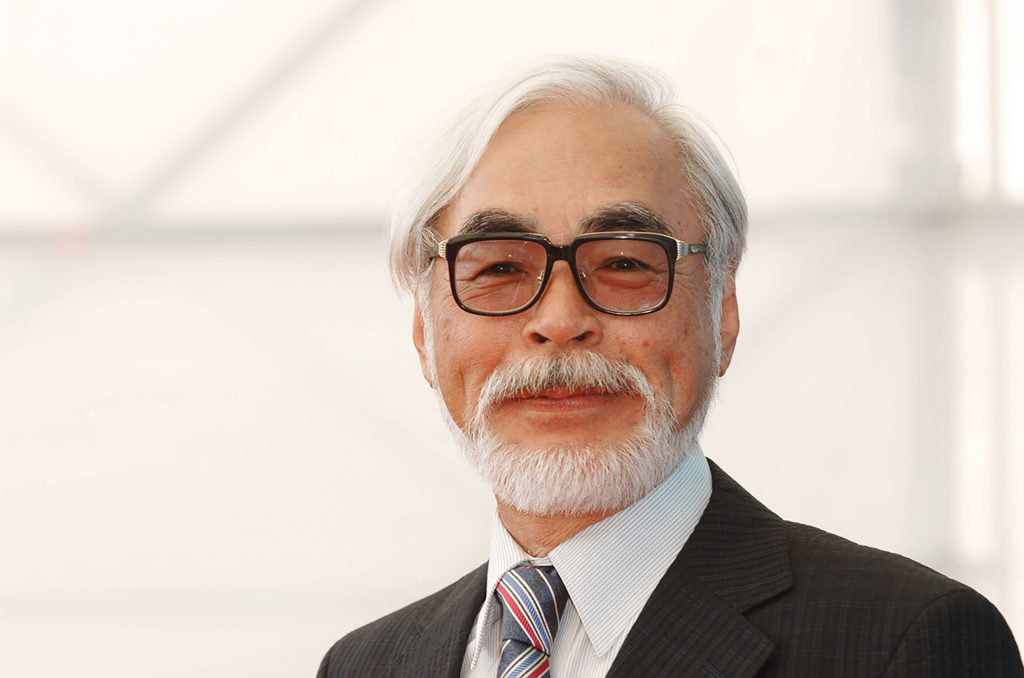 He also co-directed Lupin the third part I with Isao Takahata. Moreover, he also gave his contributions as a director to the television series called Future Boy Conan. In the year 1979, he took his first step into the world of directing feature films. He joined Telecom Animation Film/Tokyo Movie Shinsha to direct The Castle of Cagliostro in the same year, that is, 1979. After 5 years, he directed the feature film called  Nausicaä of the Valley of the Wind.
The television series Sherlock Hound was also directed during his term at Tokyo Movie Shinsha in the year 1984. The following year was the year in which Studio Ghibli was founded. With Ghibli, he directed numerous films. Castle in the sky in 1986, My Neighbor Totoro in the year 1988, Kiki's delivery service in the year 1989 and Porco Rosso in 1992 are some of his prominent films.
They were both critically and commercially successful in the land of the rising sun, Japan. Princess Mononoke won the Japan Academy Prize for Picture of the Year. The important part is, it was the first animated film to win the Japan Academy Prize. It also became the highest grossing film in the country. 
Most of Miyazaki's works feature humanity's interaction with both nature and technology. Miyazaki's works have woven the nature with the traditional living patterns of his country. He has been an inspiration for many children, animators and artists.
The origin of "Anime was a mistake"
Like a lot of content on the internet, "Anime was a mistake" also grew out of different statements having meanings. "Anime was a mistake" originates from one of Miyazaki's interviews. The interview is related to the Japanese news site Golden Times. Golden times published in the month of January in the year 2014. In the interview, Miyazaki was skeptical with respect to the state of anime as an art form and a cultural industry at that time.
He particularly was concerned about the animators of the new generation. He talked about how little inspiration for the new generation animators seek from observing people and interactions in real life. A translation of the original interview was given by English-language Japanese news site RocketNews24 in the month of January.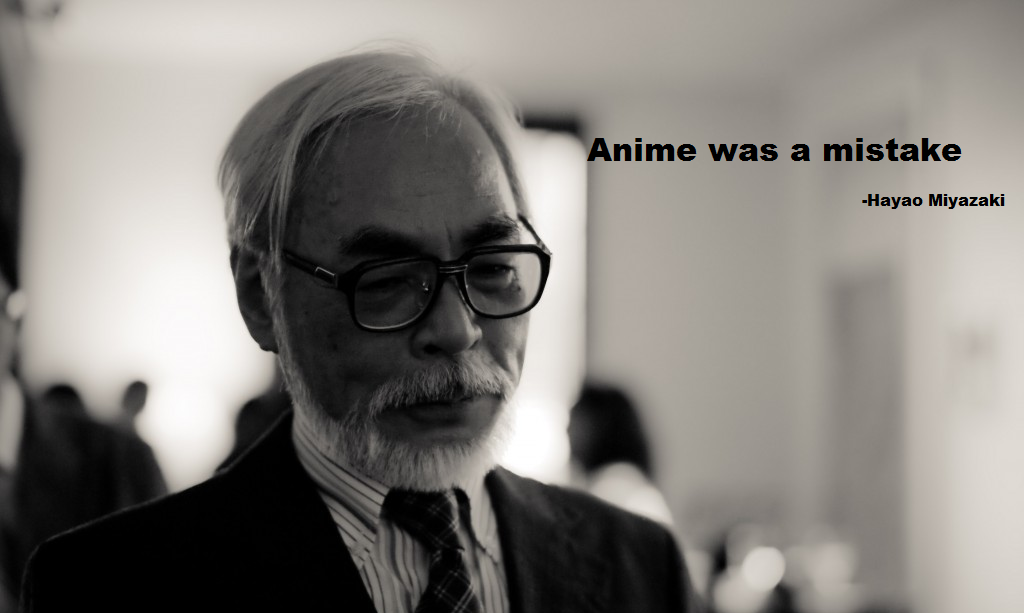 Miyazaki said, "You see, whether you can draw like this or not, being able to think up this kind of design, it depends on whether or not you can say to yourself, 'Oh, yeah, girls like this exist in real life. If you don't spend time watching real people, you can't do this, because you've never seen it. Some people spend their lives interested only in themselves.
Almost all Japanese animation is produced with hardly any basis taken from observing real people, you know. It's produced by humans who can't stand looking at other humans. And that's why the industry is full of otaku!"
How did it spread?
It began in the month of January, the following year. On January 25th, 2015, a blog on Tumblr with the username old-Japanese-men posted two animated GIFs with images of Hayao Miyazaki from 2013 documentary The Kingdom of Dreams and Madness.
They were captioned with the blog's made-up quotes that gave a sense of deep dissatisfaction with the condition of anime and otaku culture. Slowly, the post started reaching many Tumblr users. The notes and reblogs started growing.
The captions mislead people into believing that Hayao Miyazaki thought anime was a mistake. On March 11 of the year 2016, the post had reached a total of 271,725 notes. Somehow, it later got adopted as a 'troll quote' and gave the situation a face that it wears today.
Also Read- Top 5 Fastest Rappers in the World