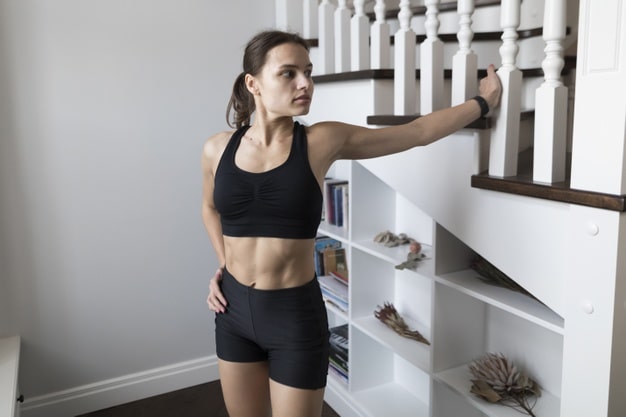 The key to a relaxed living space is proper storage. This can seem challenging when you think you've exhausted all options in your home. But one great solution to your storage problems that you may have looked at could be just right under your staircase.
The idea here is to create a stylish design while adding functionality to space in your own home.  It offers a clever and discreet option that can keep your living space flowing smoothly and clutter-free.
In this article, we will share with you 8 space-saving under stair storage solutions to efficiently manage your home.
Hidden dirty laundry
Sometimes your home just doesn't have the space to install a washing machine. But using that ample amount of unused space under your staircase might just save you time going to the laundromat. Not only does it keep those bulky appliances out of your way, but you can also store them inside all your laundry supplies.
Playspace for kids
Kids always find their way to crawl inside tiny spaces. So why not use that to your advantage? Excite your kids with their own hidden play area under the stairs. Fill it up with toys and activities and their excitement will run wild. It also helps keep most of their clutter in just one area and not spread throughout the living room. 
Also Read- How to Create More Storage in Your House?
Private office
We sometimes need to bring our work home with us and we need that designated workspace. Make use of the area and build yourself a spot where you can focus on your work away from most distractions. If you need to create more distance for yourself, you can add a door to create that division from the rest of the world.
Sufficient storage space
You can also turn that space into useful storage for all things you don't often use or just need out of the way. Drawers and cabinets can efficiently divide the area into manageable compartments. You'll never have to worry about bumping into things because of how discreetly it fits under your staircase.
Display your art
Empty space under a staircase can often look uncomfortably bare. Install shelves to this space to display your artworks and photos. It will add some warmth to your house making it feel more like home.
Private pet room
The tiny space under your stairs can make a great room for your animal companion. Pets often like to wander and you don't often see them for hours because they're off sleeping somewhere out of sight. Giving your family pet a room can make them feel that you care. Everyone needs their own space, even your pet.
Library
It is every book lover's dream to own a library in their home one day. To have a place where they can sit down quietly with a nice cup and read comfortably. Add a comfy chair and a nice reading lamp and you have yourself the perfect environment just to escape. 
Pantry room
When you have a big family, sometimes the kitchen cupboards don't offer enough space for all your food. Having a pantry under the staircase gives you the extra storage that's just a walk away for easy reach. This allows you a convenient repository without having to disrupt your kitchen space. This gives you more space in your kitchen for your modern farmhouse kitchen wall sign.