Earning money is one of the topics most discussed, whether online or offline. Some blogs or sites show you ways on how to earn money online, but there could be more ways than one to make more money easily. Technology, with the help of our creativity and imagination, has helped us rethink of better ways to make more money.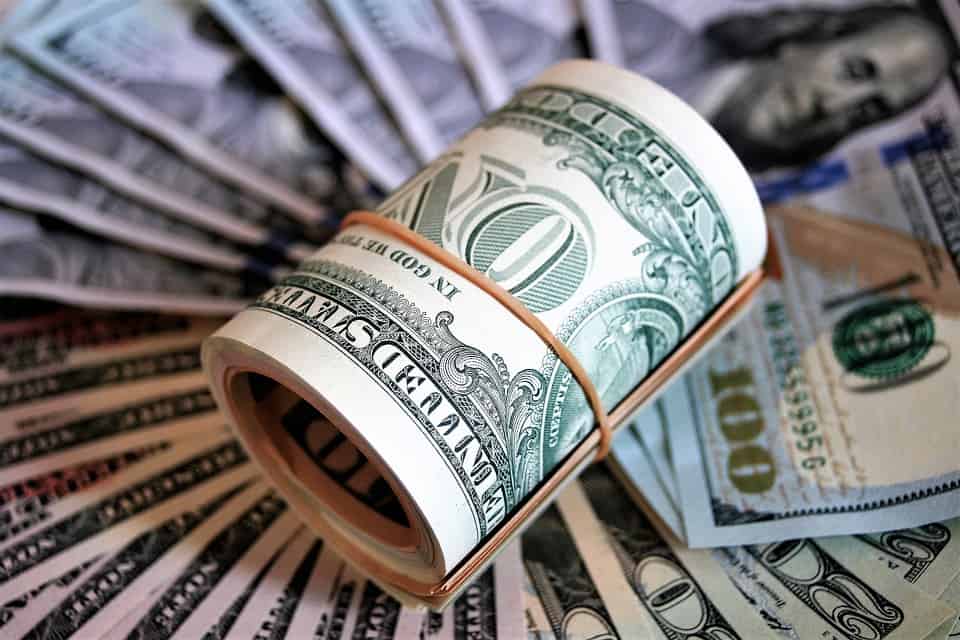 Nowadays, making more money is as easy as just one click away, becoming more accessible in our own homes. Here are some of the ways to help you make more money easily.
1. Saving Money
Making more money is as easy as saving up. You make more money by making wiser decisions from cutting back expenses or budgeting the allowance. Also, before you start to try to create something to make more money, you can use the money that you saved to get materials that you will be needing.
2. Buying and Selling Online
Who would think decluttering would be easy and would make more money? Lucky for you there are apps like Craigslist, eBay or Amazon where you can post your pre-loved items like books, or a gadget maybe. You can also create a website to post the things you're selling, enhance your marketing strategy, such as using Facebook ads, and set-up your payment scheme.
Flipping websites are also a thing, and can make more money, especially if you have a keen eye for buying and selling. With flipping websites, you can either 1) generate your own website, and then sell it or 2) purchase a website that's already up and running, develop the site, and then sell it. Flippa is a site where you could also do buying and selling.
3. Go for Art Commissions
If you're into art, you might want to get your creative mind and crafty hands to work. Some might say, "There is no money in Art" but there is. Café Press and Threadless are just some of the apps that let you sell your designs online. These two sites are great for graphic designers. In Threadless, you can make money by selling your digital designs printed on t-shirts or other merchandises like phone cases or mugs.
4. Start Blogging/Vlogging
Blogging or vlogging has been the most popular trend to make more money easily. It comes with the right content for your target audience, and over time, your blogs will surely make a great sum of money.
Social media platforms are also used as means to blog, like YouTube and Instagram. Instead of creating a web page and writing your blogs, you can make a video, or a vlog, and then upload it in your social media. Contents vary depending on each vlogger, as they try to create vlogs intended for their target audience.
Payout is not as instant, as these require a number of hours of watched videos, as well as a number of subscribers, but if you find the right content for your viewers, and you remain consistent, you are sure to be making more money.
5. Sell Photos Online
Photography is another thing to make more money easily. Aside from getting hired as a photographer part-time, you can also post your photos online. With just the right tools and skill set, you can create a photo worth selling. It is widely done, and very simple to do. You can print your photos on mugs, tumblers, puzzles or make posters and then sell them online through sites like Etsy and eBay. You can also sell your photographs on large scale websites such as SmugMug, iStock Photo and Shutterstock.
6. Do Freelancing
Freelancing is also a mean of making more money easily. Getting your creative juices out as a freelance writer may try essay writing or content writing for websites and corporations. You can also go as a Social Media Virtual Assistant, helping bloggers use these platforms properly. There are also sites where you can post your professional services.
Upwork is a site for selling your skills and services at a sensible price. However, competition is tough, as you will also be competing with different other freelancers bidding for jobs.
7. Answer Online Surveys
Online surveys are usually the easiest to earn money. As large companies would need to have market researches, online surveys are being offered to answer in return for a small sum of money. It would usually take around 15 mins or so, and not all online surveys are for one person, as they have certain criteria for each survey.
While you can make money easily with online surveys, not all online surveys are the same. Some might need to have an accumulated number of points before they give you money.
8. Gambling
Some people have developed advanced statistical models making them betting experts. You can use betting strategies known as value betting which tracks odds and probabilities. If you are talented in sports betting, this is a successful venture you can earn money from. If you want to start gambling and betting for a living, visit the most trusted online casino to know more and start earning money.
Whatever you plan to choose to make more money easily, ensure that you use reliable sites to make sure you are safe while you make money. And don't forget to enjoy and have fun while you do your work.
Also Read- 10 Tips on Managing Your Finances [The Best Guide]