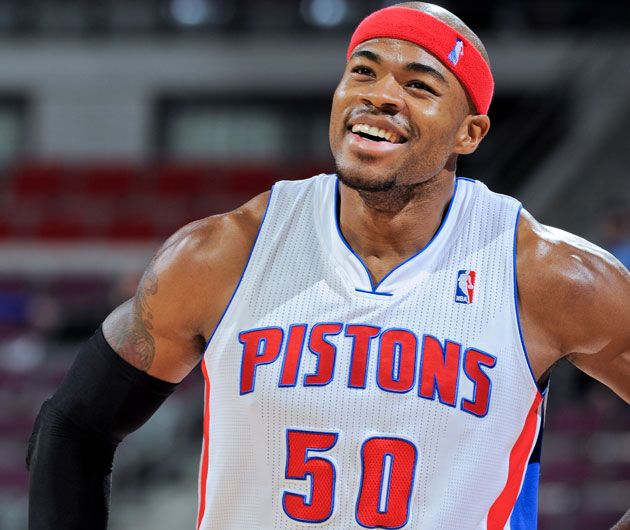 After dominating the Chicago area in high school, and then joining one of the best programs in college and Duke, Corey Maggette built a reputation as a winner. Unfortunately, his NBA career didn't necessarily follow that trend.
The 14-year veteran only made the playoffs one time in his career, but was it his fault? Players are always going to accept part of the blame, but the numbers show that Maggette was more of a guy with terrible team luck no matter where he landed.
Orlando
Maggette started his career playing for the Orlando Magic. He was involved in a draft-day trade, as the Seattle Supersonics originally picked him. He was able to work his way into the rotation for Orlando as one of the youngest players in the entire NBA, and they finish exactly .500 for the year.
The Magic might have just missed the playoffs, but they were a team starting to trend upwards. However, they had an opportunity to go in a different direction by involving Maggette in a trade, and that led to his move to the Los Angeles Clippers after just one season.
Los Angeles Clippers
Most people know Corey Maggette for his stint with the Los Angeles Clippers. He spent eight seasons with the team and appeared in over 500 games. Corey finished his stint with the team averaging 17.3 points, 5.2 rebounds, and 2.4 assists per game. He was part of a very young nucleus that the franchise was attempting to build around. As everyone knows, building a contender takes time in the NBA.
Los Angeles did not reach the playoffs until the sixth season with Maggette on a team. It required the young players to mature, and for Maggette to finally get some help offensively. He spent the previous two seasons averaging over 20 points per game, but took a brief step back as more of a team player involving others, averaging 17.8 points per game during the regular season.
Another change involved using Maggette mostly off the bench. This helped the team have a leader on the second unit, and to provide a mismatch option down the stretch. Not all players are willing to take a bench role since it could be viewed as a demotion, but the Clippers needed him to be that stand out player.
He proved his worth during those playoffs, averaging over 15 points per game that season. His shooting percentages were solid, and he was a big reason why they won their first playoff series in years. His ability to get to the line in a slowed down playoff game was a huge asset for a team that struggled at times to score against high-quality teams.
Golden State
The two-year run for Corey Maggette is arguably the best all-around stretch of his career. He didn't average a career-high in points, but he was very efficient with his shots all over the court. One of the changes was using him as a smaller power forward to create mismatch problems. While it worked to some degree, Golden State was in the middle of the rebuilding process at the time.
For the third time in his career, Maggette found himself on a team that was not exactly competing to make a run in the playoffs just yet. Many thought that the Warriors might hold onto Maggette as a piece once they start moving in the right direction, but they ultimately decided to grab a pair of players from the Milwaukee Bucks in a trade instead
End of Career
To round out his career, Maggette spent one season with Milwaukee, Charlotte, and Detroit although Yahoo Sports has him on the Spurs. Maggette wasn't quite the same player as he was during his prime, but he still had something to give for the right team. Unfortunately, none of these teams were actually in serious playoff contention. Maggette had offers on the table that allowed him to find a potential playoff team to play for, but he was looking for a solid payday and plenty of playing time.
Every single player in the NBA feels like they can help a team win, but it takes more than one player to get a job done. Maggette didn't have much help at all in those final three seasons, and he could no longer carry an offense the way people remembered him in his prime.
Evaluating team success
In a 30 team league, team success is much harder to come by than most people realize. Maggette was unable to achieve much from a team perspective, but that doesn't necessarily fall on individual players.
On a different team, Maggette might have had a much different career as a piece on a championship team.
A lot of NBA success relies on the luck of the draw, and Maggette never lucked into a particularly good team but has had huge success in The BIG3 and is a leader for youth basketball in Southern California today. He did show that when he had opportunities to shine in big games, he could be a reliable scorer capable of putting the ball in the basket multiple ways.
Also read- Are My Old Baseball Cards Worth Money?