While working one's sweat off, one finds it easier to do so with the assistance of some songs. Listening to some of the best workout songs while working out not only increases the capacity to exercise, but also maintains a speed. Tunes, beats, and bops are truly the best way to stay motivated when all you want to do is nothing. Here is a list that mentions the top 20 best workout songs to keep you motivated and focused while you burn some sweat!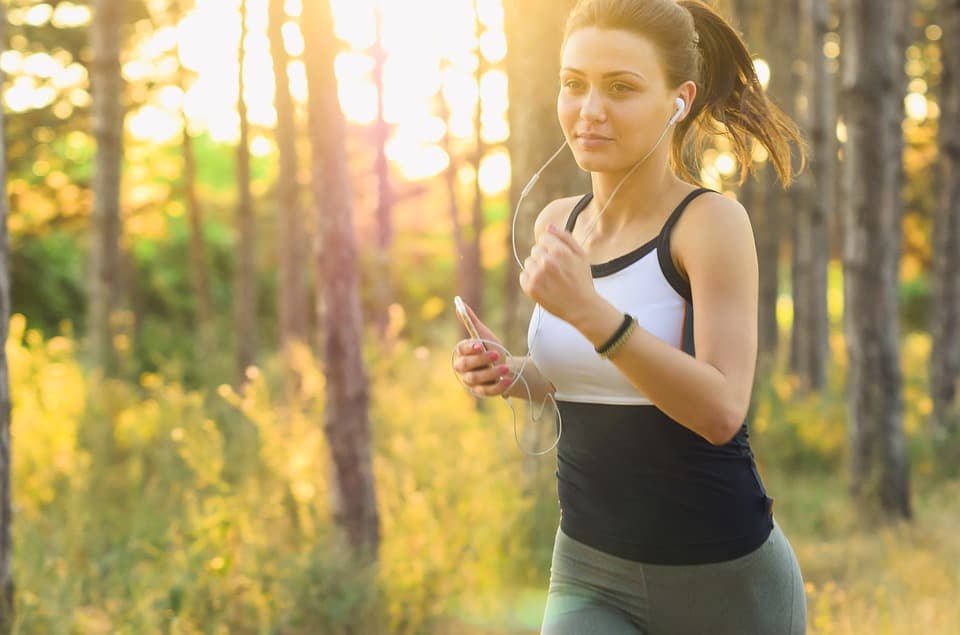 Best Workout Songs 2019
1. SOULMATE by Lizzo.
When in need of some self-love and self-acceptance, you must listen to this song to hype your confidence up. The song coming from the queen of self-love will give you good vibes.
2. DUMB BLONDE by Avril Lavigne and Nicki Minaj
The song gives you the perfect boost to have a leg day or specifically when you want to kick or box. Its beats take one's energy to another level.
3. BE LIKE ME by Lil Wayne and Lil Pump.
Flexing in the mirror to this jam could result in extremely high levels of baller vibes. This owns a good rank in the list of best workout songs.
4. SO AM I by Ava Max.
Every time you feel conscious about people staring at you, or your body, listen to this song. It guarantees to divert all your attention towards yourself and your routine. This'll help you keep calm and drip sweat.
5. NO NEW FRIENDS by Labrinth, Sia and Diplo.
No New Friends song makes you never want to stop running. It has the power to make that 10-kilometer run feel like just 1 km. The list of the best workout songs is incomplete without this song's mention. 
6. THOTIANA by Blueface and Cardi B.
This song in the background can make you feel like you can lift anything in the world. It comes with energy unmatchable. 
7. TAKI TAKI by DJ Snake, Selena Gomez, Cardi B and Ozuna.
The moment you hear Cardi B growl "But I'm a boss bitch," your fatigue is CURED. That's how impactful this song could be.
8. 1999 by Charlie XCX and Troye Sivan.
It is nearly impossible to rest when you listen to this song. It makes your workout more than your capacity.
9. SOLO by Clean Bandit and Demi Lovato.
This happens to be a breakup song while being a great gym bop that won't make you stop. This workout song keeps you motivated.
10. FADE by Kanye West.
Need a stair-climber jam? Listen to "Fade" on repeat. Your workout is complete when you feel as confident as Teyana Taylor does morphing into a weird lioness thing at the end of the music video.
11. CIRCUS (remix) by Britney spears.
This is less of a song and more of a secret propaganda tactic to turn us all into skilled runners. There lies the reason why it holds a place in the top 20 workout songs.
12. NONSTOP by Drake.
Drake has that factor in his songs that make us want to keep working our feet non-stop! A long treadmill run feels like nothing while listening to this.
13. LEMON by N.E.R.D and Rihanna.
When life gives you lemons, pray that it's Rihanna's song!
14. POWER by Little Mix and Stormzy.
If you're looking for a girl-power anthem that will make you feel like an absolute machine at the gym, power is the ideal song to keep going.
15. MYBOI (troyboi remix) by Billie Eilish.
Not listening to sulky songs in the gym is no longer a mandatory thing. This remix is brilliantly energetic to keep you up.
16. SENORITA by Shawn Mendes and Camilla.
This latest song is sensual and energetic which not only makes you feel good about your body but also motivates you to never stop. 
17. WILD AT HEART by Bagraiders.
The song has a subdued music and makes you want to keep lifting those weights.
18. IF WE NEVER MET by John K.
The song makes you sing along to it while you are breaking a sweat. It keeps you focused.
19. I DON'T CARE by Justin Bieber and Ed Sheeran.
Bieber and Sheeran are up with another hit which you must listen to while you hit the gym! It will not only keep you up with spirits, but also make you want to dance to it.
20. HERE WITH ME by Marshmello.
This song by Marshmello has exclusive beats which make you keep tapping your feet even while you might be on a break. That's how a workout song must be.
The list of best workout songs doesn't seem to have an end; because to keep the spirits high, there are plenty of beats. However, these constitute the place of TOP 20 best workout songs!
Also read- Top 5 Fastest Rappers in the World