The coronavirus outbreak has been around for several months now, and it doesn't look like it's going anywhere. While people work remotely, some businesses are still open to try and keep their customers. Today we seek to answer the question, which popular chains are free for food delivery in the United States?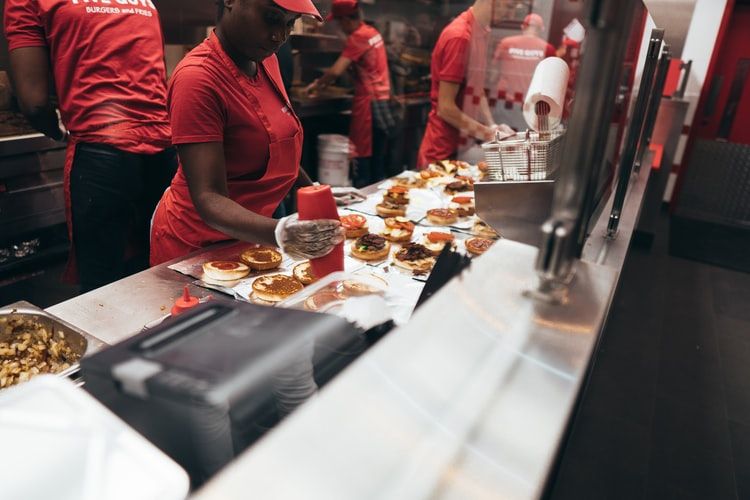 In real-time, the U.S. has registered 365,650 cases with the disease and 10, 943 deaths. A representative from Five Guys tells Good Housekeeping that they are carrying out thorough cleaning on all customer touchpoints such as door handles and condiment tables. The company's illness policies are now reinforced by the managers to ensure that anyone with potential ill employees stays at home.
No Dining in Restaurants
Majority fast-food chains are planning to keep their doors open to their customers, but some have placed some temporary operational changes amid the spread of COVID-19 in the U.S.
The treasury secretary Steve Mnuchin said that the states should allow fast food joints and restaurants to remain open as they will serve a large part of the population. Also, President Donald Trump spoke to more than a dozen fast-food restaurant executives, who promised to help combat the COVID-19 outbreak by dissuading customers from in-store dining.
Restaurants only Serving Takeouts
Officials in most states in the U.S. have advised for most restaurants and bars to only serve takeouts and do home deliveries as a way to help combat the spread of coronavirus. The public is also advised to keep social distance, wash hands with soaps regularly, use a disinfectant, or use gloves and a nose mask anytime when in society.
Given the rapid spread of COVID-19, it would be best to call a fast food joint ahead of visiting to know how they are operating. Due to restrictions today, there are changes in time operation and service delivery. Placing a call before visiting will also help to curb the spread of the virus because you will only drop by to pick your order and not waste time.
Below is a list of some fast-food restaurants that are operating with specific changes in this challenging period.
Chick-fil-A: All restaurants have their diners temporarily closed. However, customers can use the restaurant's drive-thrus, buy takeouts, order for home delivery on the phone, or place an order online.
Chipotle: For every delivery above $10 will be delivered for free from March 15-31. The distributions will have tamper-proof seals as a way to reassure the customer that their food is safe and has not been touched in the course of delivery.
KFC: All orders from KFC.com will be delivered free of charge all through April 26. Place your order from Seamless or GrubHub and have it delivered for free.
McDonald's: For now, all seating areas and playgrounds for the popular chain are closed all through the U.S. from March 17. The company now focuses on serving the customers through drive-thrus, walk-in takeout, and McDelivery.
Starbucks: Some locations of the coffee store chain are closed while those in high-social areas like in colleges and shopping malls have no seating area. Customers will now order at the counter but you need to confirm as some have designated order ahead provisions. The operating hours in some stores are reduced while others are closed temporarily like in Seattle and New York, where COVID-19 has high clusters.
Conclusion
Right now, you are advised to keep your distance by the CDC from others since it is not easy to tell who is infected with COVID-19. It is prudent to obey these directives and help control the spread of the virus for life to get back to normal.
Also Read- Everything That Seniors Should Know About COVID-19 [Coronavirus]