Automobili Lamborghini S.p.A. is an Italian brand which is a manufacturer of luxury automobiles. Lamborghini's production facility and headquarters are located in Sant'Agata Bolognese, in Italy. Ferruccio Lamborghini founded the company in the year 1963.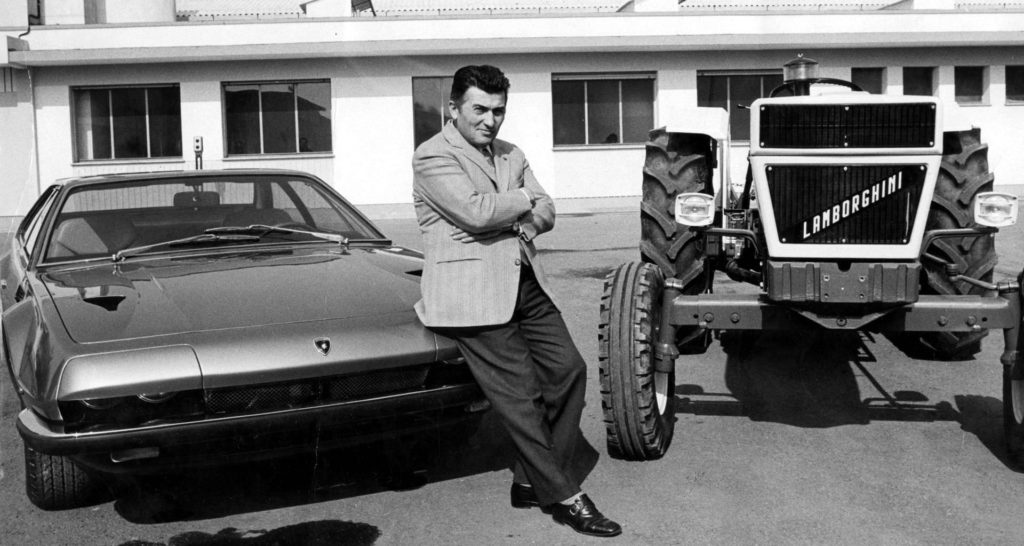 The company's first models were introduced in the mid-1960s and were duly appreciated for their refinement, power, and comfort. He mainly founded the company in 1963 to fulfill the objective of producing a refined grand touring car. The Lamborghini logo shows a bull or Taurus that is the brand founder's zodiac sign.
About Ferruccio Lamborghini
Ferruccio Lamborghini was immensely fascinated towards the Spanish bullfighting sport that is also shown in the logo. Bullfighting is the main part of Lamborghini's style. Moreover, many Lamborghini cars are often called famous bulls. Also, most of the cars were named in relation to bullfighting or the famously bred bull: Muira – after Don Eduardo Muira, who was a bullfighting breeder; Islero – after a bull that killed the famous matador, Manolete; Espada – is a name of a sword, a weapon of a matador, etc. Ferruccio originally owned a tractor company called the Lamborghini Trattori S.p.A., which produced tractors from surplus military hardware. 
Ferruccio had always been interested in car engines. During World War II, Ferruccio Lamborghini served with the Air Force mechanics corps and eventually came to be known as a wizard at mechanical improvisation and fixing engines. After the war, he set up a small car and motorcycle repair shop in northern Italy.
His first huge business idea was to buy surplus military machines and thus convert them into tractors, which actually were in great demand in the agricultural sector where he resided at that time. In the beginning, from derelict military vehicles, Lamborghini was building on average one tractor per month.
This business very soon became extremely successful thus allowing Lamborghini to expand his business to manufacturing oil-burning heaters and air conditioning units for buildings. Being a car lover and wealthy entrepreneur, Lamborghini owned a number of sports cars, with the Ferrari 250 GT being added to the list.
At a certain point, Lamborghini became frustrated and perplexed with problems he had with the clutch in his Ferrari. He then went to visit Enzo Ferrari. Upon visiting him, it didn't turn out to be good as Enzo Ferrari showered taunts and insults about Lamborghini's tractors. Ferruccio Lamborghini took this as an open challenge.
And thus, with millions of liras from his successful tractor business sitting around, Lamborghini resolved to build his own car with a V12 engine and founded an auto factory in the small town of Sant'Agata.
The Verdict
He put in all his efforts and time and it resulted in the creation of Lamborghini 350 GT. His only motto in life then became to create a luxurious and powerful GT that would reach 150 mph on the Autostrada del Sole, the famous Italian motorway which connects Milan with Naples. And clearly enough he succeeded in his task.
Ferruccio Lamborghini was one fierce entrepreneur who never let himself down. That probably is what it takes to be a leading entrepreneur!
Also Read- 10 Most Creative Car Designs [The Complete Guide]