In today's time, marketing is the only way through which you can sell your product or increase your revenue. Now, marketing is of different types. It isn't of different types but there are some different types of modes used to do marketing like email marketing, social media marketing, affiliate marketing, etc.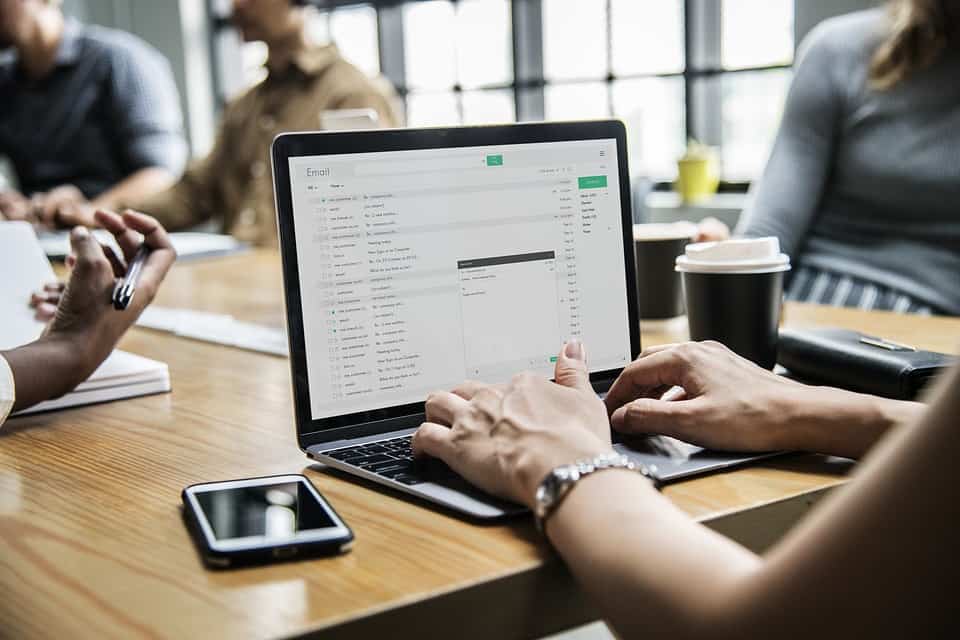 For the past few years, email marketing is becoming extinct day by day. We don't know why people are ignoring their potential and focusing on social media marketing. You will be shocked to know that in 2015 email marketing provided $38 for every $1 invested. If you are looking to use it, then you must know some email marketing tips.
In this article, we have provided a guide for email marketing tips that contains the top 7 email marketing tips to increase your revenue. Before entering into email marketing, you must make sure that your business fits in this. This is because email marketing is not for every business out there. You must read this article till the end to get the best use of email marketing.
Top 7 Email Marketing Tips to Increase Your Revenue
1. Follow Up On Abandoned Carts
According to a survey, around 69.5% of the customers leave their carts abandoned while shopping over e-commerce sites. If you own one of them, then you must be knowing that once they abandon the cart then they never look back to complete the shopping session. But this is only when you don't catch it. If you can play smart, then you can utilize this opportunity to increase your revenue.
Now using email marketing, in this case, can help you a bit. But, your email should not be like a regular one. For bringing back your customers, you will need to excite them a bit. For example, you can add any coupons for discounts or details about any freebie if they complete their shopping.
2. Categorize Your List
Every people coming over to your website are different. This different nature results in different choices, behavior, online activities, and much more. The thing you need to do is to keep track of their activities. You need to categorize your users based on these activities.   
Sending everyone the same email won't be able to provide you results. The list you prepared according to the user activity can be used here. You can customize the emails according to their activity and send them. When the users will see something of their interest, they will surely come back to your website which will automatically result in higher revenue.
3. Personalize Your Messages
The more you personalize your messages, the more will be the ROI. If you have ever shopped on any website, then you must have received emails in which the first line says that 'Dear Shopper'. This thing must turn away from you and you don't even happen to open the mail.
The same happens to your store. Don't send emails that look like spam from the very first line. Make it interesting & crispy. The more attractive it will look, the more likely people will read your mail and get back to your store.
4. Email Branding
Email branding is an important factor in increasing your revenue. You must have seen your inbox filled with emails that have a particular name. Same as this, you can also create an email with your brand name. This will help your users to know that the email is from your brand. Also, they will be able to access it in no time. For this, you can choose any template which makes your mail look more attractive and engaging.
5. Try Automating Everything
It is believed that Robots are going to be the future of this world. Yeah, seeing the progression it seems quite true. Therefore, it will be best if you automate all the things about your store. It will not only save your time but also please the users. This is because the users coming to your store will get a reply as soon as possible.
Apart from this, automated campaigns allow you to set the best time to deliver the emails.
6. Make Your List Larger
If you are entering into email marketing, then you must know that the more subscribers you have, the more is the more revenue generated. You must make sure that sign-up tabs are easily visible on your website. This will make it easy for users to join your program. You can also add a Facebook chatbot messenger that could ask the users about their emails. This will help you in collecting the emails of the users that visit your website.
7. Hubspot Alternatives
Last on the list of top 7 email marketing tips to increase your revenue hits the HubSpot alternatives. The main aim of HubSpot is to get you more and more leads generated resulting in increased revenue. They provide several marketing and automation tools. It is used for email marketing and is not free. Therefore you can try some of the best HubSpot alternatives.
Summary
So these were the top 7 email marketing tips to increase your revenue. We are pretty sure that applying these tips to your website or store will surely help you in generating more revenue. It should not be like that if others have stopped using email marketing then you also should do that. It has a high potential and using it with the right techniques can help you in growing your business.
Also Read- 7 Steps and 5 Key Considerations When Running Instagram Photo Ads