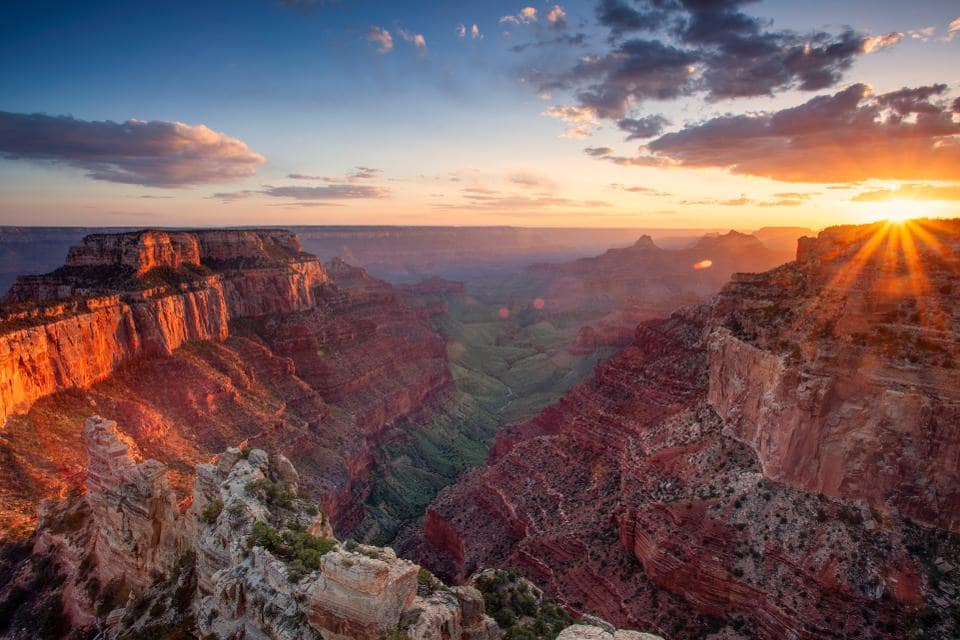 You might have known that the world contour is probably going to change drastically after the COVID 19 pandemic. It will have a systematic impact on our lives as it has already. So, if you are thinking of visiting the United States after the COVID-19 pandemic is over, we are here to guide you through the places you should visit. 
We recommend you take strict measures while visiting a place mired with a deadly pandemic to avoid crowded areas because nothing is over until it is over. 
Say you are planning for an international trip, in that case, check if you belong from any of the Visa Waiver Program countries for the US. If you do, you can simply apply for an ESTA visa instead of the lengthy immigration process.
Things To Know 
Before we proceed, it is essential to let you know about ESTA (Electronic System for Travel Authorization) visa controlled by the US Department of Homeland Security. It is a computerized system that determines the eligibility of visitors to travel across the US. 
You can opt for an ESTA application through the website. At the moment, it is not permissible to apply for an ESTA due to the COVID-19 pandemic outbreak, and anyone applying for it will not get a refund and might get subjected to ESTA cancellation.
Although after the COVID-19 pandemic, you can apply through their website. It has a simple procedure where:
Part A consists of answering disclaimers,
Part B consists of Applicant information,
Part C consists of personal information.
Part D holds all details about your travel information.
Part E requires you to answer a few eligibility questions.
Part F is reviewing the application,
In Part G, you have to complete the payment and application process.
Things you need to apply for an ESTA visa?
Here are some of the things you will need to get started when filing for an ESTA visa.
1. Valid passport
2. Email ID
3. Full home address and contact number
4. Emergency point of contact number and email
5. Fee for application  
A few other details may also be required for the application process which are:
1. Traveler's aliases
2. Traveler's employer's email id and address
3. Traveler's National ID number
The Trip To The US
The COVID-19 US Statistics do not seem to be very good. And scientists have confirmed that the coronavirus is going to stay with us for a longer time than we may have expected while social distancing becomes the new normal. So, you must plan out your trip, keeping this in mind.
If we were to advise, we would be wise to avoid crowded places and stick to the soulful, quiet sceneries that win our hearts. We have shortlisted five sites that ticks our recommendations as well as safety measures. 
Places To Visit In The US
Now coming to the point, on the places you should visit in the United States of America, our first recommendations are in descending order: 
1. The Grand Canyon
The majestic Grand Canyon has been attracting tourists from all over the world for years. Now, this is a perfect place to visit after the pandemic gets over.  
It is not so crowded, and you can make it a day's trip from Phoenix or Las Vegas. Make sure to visit both the North as well as South Rim!
2. Colorado's Rocky Mountains:
If you want peace after a lengthy period of lockdown, then this is the place where you should head for. It is famous for waterfalls, streams, and snow-capped mountains. Enjoy hiking, river rafting, and do not forget to visit the Mesa Verde National Park.
3. Yosemite National Park: 
Make sure to include Yosemite National Park on your itinerary. If you want to be alone and close to nature, make sure you visit this National Park.
4. Gulf Islands National Seashore: 
It is a protected area along with the coastal city of Florida and Mississippi. If you want to tan your skin while breathing in some picturesque scenery or horizon, you should visit this place.
5. Custer State Park: 
Visit this sparsely populated Park for serenity and peace. It has a splendid lake as your partner for a day or two. Make sure to visit this place.
Stay Safe And Have A Nice Trip!
The most important thing to not forget is to keep yourself protected even after the COVID-19 situation seems to get better.
Hopefully, you will enjoy your holiday to the fullest with our recommendations. Stay safe as well as hygienic, carry all the essential and medical items with you. Make sure to follow the rules and the law of the land. Enjoy and make the journey last a lifetime.
Also Read- Guide to Saving Money While Travelling By Motorhome