The colorful Oil slick hair trend spreading worldwide is something that has caught the eye of every individual. For people getting tired of their natural hair color, the technique of 'Oil slick hair' was created by the colorist Aura Friedman of Sally Hershberger Salon.
Aura Friedman, a New York based colorist, is a visionary, who has been setting color trends, like the Oil-slick hair, for years. The perfect Oil-slicked hair color trend is for the brunettes. Oil-slick hair is brought into existence by creating iridescent tone mixtures of purples and greens on top of the hair for a glistening effect. The perfect oil-slicked hair look can be brought about on medium and light tones of brunettes.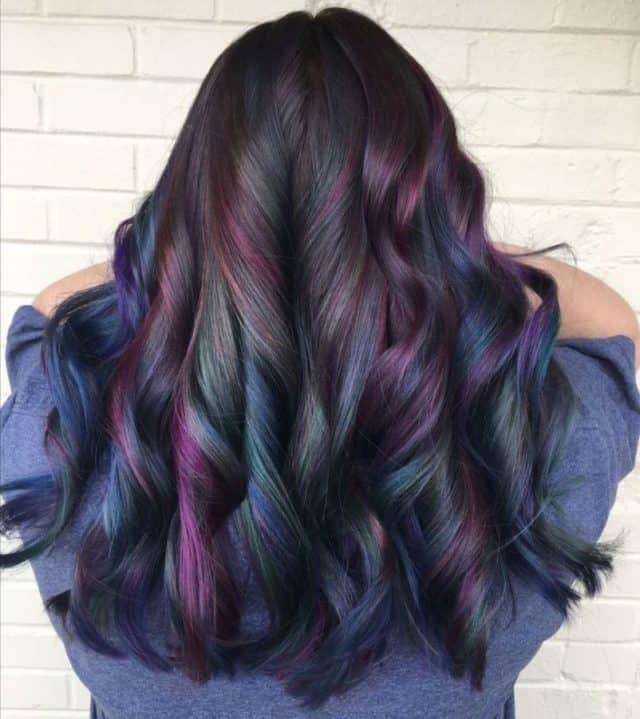 HOW TO STEAL THE LOOK?
The oil-slick hair trend intends to work for brunettes and dark colored hair. The achievement of the perfect oil-slick pattern depends on the tone of the hair that one begins with.
For instance, medium and light colored brunettes will find ease in getting the color to absorb better as when compared to the darker ones because the dark-dye creates a thick layer which the bright colors would have to get through.
The technique for application of the look is very much similar to the 'Balayage technique' in which every section of hair is colored in a 'V' shape. This helps the bright colors come out naturally.
HOW TO MAINTAIN THE LOOK?
The accurate measure to make the oil-slick hair look last longer, due care and the right products must be put into use. The following products are easily available in stores and online:
Redken products
Joico's color infuse shampoos and conditioners
Lime crime's kit.
Conclusion
If you are searching for the product online for oil-slicked hair, we will soon update this article with Best product links. Still, you can buy at Ulta or strawberrynet.
Also Read- Tired Of Split Ends? These 15 Tips Will Make Your Hair Healthier And Stronger!