There are multiple reasons as to why you would be looking to hire a professional cleaner. You probably have a lot on your plate or you maybe it's time for spring cleaning. Whatever your reasons, hiring a professional cleaner can be a daunting process; a break or make decisions. Before you select an expert in the trade, consider a few of the following to make your experience pleasant.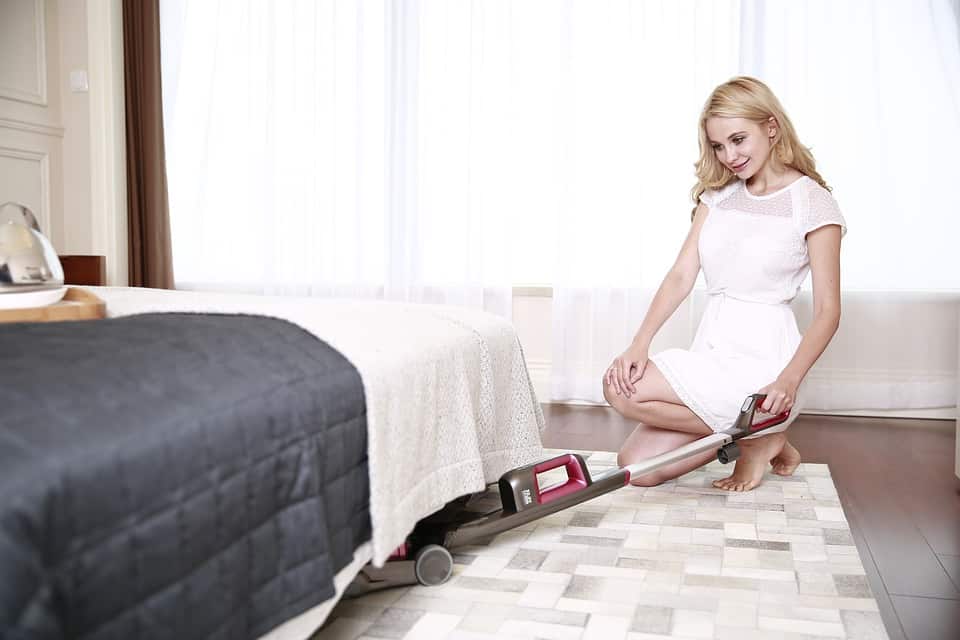 1. Credibility and trustworthiness
There has got to be real value for your money. You are looking to hire a cleaner whose reputation precedes him or her. But where do you start looking for a trusted professional cleaner? References from close family, friends, and neighbours can be an excellent place to start. Ask them to refer you to a cleaner who delivers quality work. You could also make use of the readily available online resources to check for reviews about a company or independent cleaner. Good professional cleaning companies will always have positive reviews.
2. Pricing
How much are you willing to part with for professional cleaning services? Your budget is a significant determining factor in deciding the quality and type of cleaning service you need. Bear in mind that the pricing shouldn't be too low to avoid bringing in shoddy cleaners on board. You might want to pick a few quotes from various professional cleaners, compare the packages offered, and select the best offer. Be sure to choose a package that's affordable and is within your budget limit.
3. Experience
How long has the company been in business? While you shouldn't cut off newer companies, chances are you are better placed hiring a cleaner with years of experience and guaranteed results. Experienced cleaners are likely to offer better quality and also know the ins and outs of professional cleaning. You are likely not to suffer property damages with well trained and experienced cleaners. Experience onboard gives you peace of mind with little to worry about.
4. License and insurance
In case of an injury or property damage during cleaning, who stands liable? You might want to scrutinize the licensing and coverage of the cleaner before hiring them. This prevents you from paying avoidable costs should the cleaner get injured or damage your property.
5. Are they equipped?
Does the cleaner or company have professional cleaning equipment? Real professionals will tag along with their tools and equipment for quality cleaning services. Be sure to check for the condition of the equipment. The personnel in charge of cleaning your property should also have a sound knowledge of using https://jcecoblasting.com/ equipment, chemicals, and any other cleaning supplies necessary for the job.
6. Schedule an interview
You have probably contacted a few companies, asked for their quotes and narrowed down your list to maybe two or three. But are they cleaners you can comfortably work with? Is the cleaner capable of keeping a long-term professional relationship? The only way to find out is by scheduling an interview with the cleaner. During this interview session, ask all the questions that concern his or her services and clear the air on the contract you plan on signing. This is also the perfect moment to explain your expectations and come to a mutual understanding with the cleaner about payment and the contract terms.
7. Customer services and level of professionalism
Most property owners looking to hire professional cleaners often make the mistake of undermining the quality of customer service. When customer services are excellent, chances are the services and end results will be satisfactory. You could test the quality of customer service by gauging how quickly they respond to clients' messages, paying attention to their reviews from other clients, and how well they respond to queries.
The level of professionalism talks a lot about the cleaner or company in question. There are multiple ways to determine the level of professionalism before hiring a cleaner. You could observe how they work, how they dress during work, the content on their website, and their business cards. You want a company that screens their cleaners and ensures they are well trained to interact with clients professionally.
We hope that these tips discussed above will help you understand what you need to consider when hiring a professional commercial cleaner or company. Take your time to pick the best.