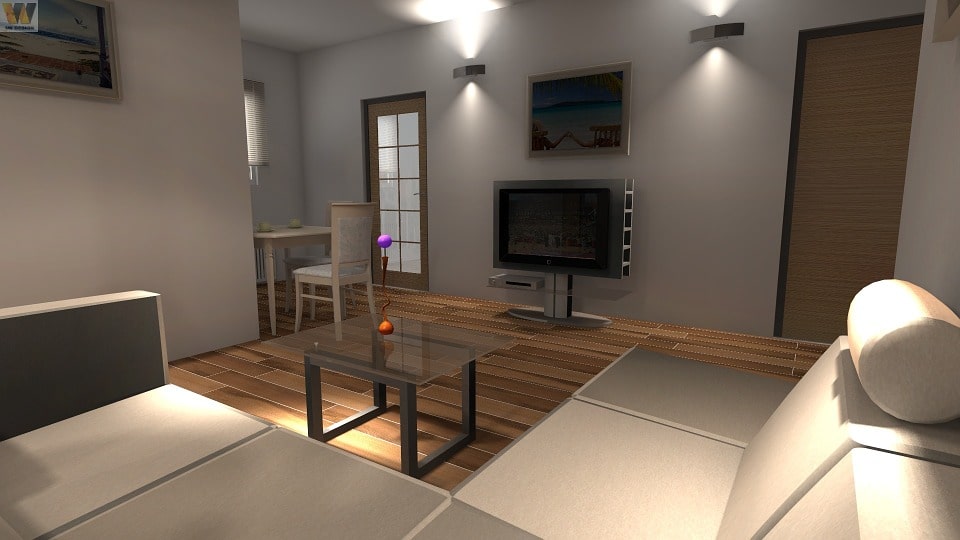 Does it look like your home needs a pop of metallic shine? In that case, you are in the right place, at the right time, because metallics are here to stay. Whether you are looking to add some details or revamp your home with metallics, you will certainly achieve that wow effect. Metallics have crossed a long way, from being almost too tacky to expensive and luxurious.
Of course, we are here to help you achieve those luxe vibes and enhance your home. So if you are ready for a bit of bling, here are some inspiring tips that will wake up your inner interior designer.
Is Mixing Gold and Silver Still a Huge No?
No. For ages, gold and silver were perceived as two opposites that just do not go together, like pink and red or navy and black. But the tables have turned, and not only people like to mix gold and silver, but they also include all kinds of pink gold and bronze tones to spice things up even more.
So if you cannot decide if you are a gold or silver type of person, now is the perfect time to embrace them both.
Industrial Vibes
Nothing puts an accent on those shiny custom metal designs like a bare brick wall and rustic textures. That kind of contrast is pretty popular among those who are fans of industrial chic, a style that is no longer reserved for pubs and bars.
You can combine tarnished copper pieces because those shades complement a rustic wall. If you find silver and gold to be too gaudy, copper is the perfect choice for you since it is not so flashy.
Mirror and Metal Furniture
The metal was always a huge hit for bed frames and tables, but the accent was never so much on it like nowadays. Nowadays, metal structures became key elements. Although mirrors are not metallic, the effect they provide is shinier and more reflecting that any metal out there.
We often see vanity tables that are fully covered in mirrors, but if that is not your cup of tea, you can find some smaller decorative items made of glass. Like figurines, jewelry boxes, or just install multiple mirrors.
Mirrors are always good for brightening up space and making it look bigger than it actually is, and if they have a metal frame, that is always a plus.
Embrace the Art
When talking about art in terms of interior design, a lot of people think only about paintings, even though sculptures are art too. With the rise of metal items, sculptures became increasingly popular for home decoration, whether it is a small figurine or a massive 3D sculpture.
Abstract ones are a great choice if you want to get something neutral that will fit in with any type of design. 
Writings on the Wall
From neon signs to metallic ones, writings became a huge trend. You can even order something custom, for example, the names of your family members, your favorite quote, lyrics, etc. The options are endless, and the best part is that you can place these writings everywhere.
From the kitchen to the living room and leave uplifting notes all around the house. Some classics, like love, home, or family, can be found anywhere, and they are pretty inexpensive.
Metal Elements for the Bathroom
Metallics are a trend that can adapt to all parts of your home, including the bathroom. You probably already have some chrome surfaces in your bathroom, but if you want to step up your game, towel rails, shower fixing, and taps should be in golden or coppery tones.
Simple white walls and a few of those metal accents will make your bathroom look like a hotel one. However, if that is not enough, you can turn your shower into a shiny disco area, by putting small metallic mosaic tiles. This will make you feel like a star every morning.
DIY Projects
Some metallic items can be pricey, and although you can find cheaper versions, sometimes turning it into a DIY project can give you a better result. For example, if you have some old picture frames, give them a fresh metallic coat and hang them on a wall.
Check your garage or shed to find some old metal pieces that can be reinvented into something new. You can make your own sculptures and installations, or use old wires to create your custom writings and hang them on a wall.
The Bottom Line
No matter which option you choose, keep in mind that you need to go slowly, step by step. Metallics are rarely subtle. They are eye-catching, shiny, and bold, so you should not add too many things at once.
Make a small change to see how you feel about it, and then slowly upgrade until you reach that point where you are fully satisfied with the number of metallics in your home.
Also Read- 5 DIY Health Hacks to Make Your Life Easy