Discovering you have a plumbing problem can be one of the most disconcerting experiences. These types of problems require your immediate attention, and they stink–literally. They are expensive to deal with, and if you attempt to save money without quite fixing the problem properly, you could waste even more money and time.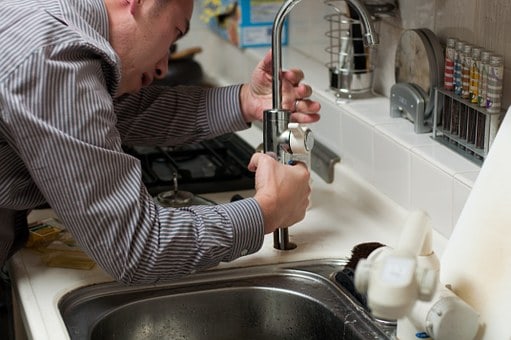 That said, there are a variety of resources you can use to fix your plumbing problem. Some of these resources are perfect for the do-it-yourself person. Others center on reliable professionals that can do the job for you. In either case, you should know the ins and outs, so to speak, so you are able to fix the problem and get back to your daily routine.
1. YouTube
If you want to do the job yourself, YouTube is probably the easiest, most accessible tutorial resource on the planet. You can find tutorials on how to change entire toilets, or you can find an ongoing series about how to snake a drain or use a power jet. Some professional home renovators have entire channels dedicated to walking you through fixing your plumbing problems.
However, although many of the people on YouTube intend well, sometimes, they might not know what they are doing. Additionally, their situations might vary from yours. For instance, if you do not have the tools shown in the video, you might find fixing the problem extremely difficult. In these cases, you can become frustrated at having to continue your search for a solution.
2. Plumbing insurance
Sometimes, you can find plumbing insurance for your area. Once you sign up for plumbing insurance, you will be covered when a problem occurs. For instance, plumbing insurance companies cover just about everything outside the four walls of your property. If you have a problem, you simply call the insurance company and file a claim. Once you call, the insurance company will note the problem and contact one of their contracted plumbers to come out and assess the problem and fix it.
The important thing to note is that most insurance companies have a waiting period of 30 days. Additionally, they often do not cover anything inside the home. This waiting period ensures that you are not a high-risk customer with an immediate problem. Covering the inside of the home is simply policy, apparently. Additionally, the bill on an annual basis. That said, once you are covered, any future problems are covered, and any plumbing problems (outside of the home) are dealt with without much hassle to you.
3. Professional plumbers
Of course, the tried-and-true method of dealing with plumbing problems is to call a certified plumber. You need to make sure the plumber is bonded and has experience with your type of problem. That said, professional plumbers, such as Brisbane Plumbers AR Lake, have experience with just about any problem you are likely to experience.
Things you must consider about your plumbing problem include the following.
– service-call fee
-fee-based or pay by the hour
-number of plumbers sent to your home
When hiring a plumber, make sure to ask if there is a service call fee. If there is, they will tell you, and there will be no surprises. Additionally, you should know if the entire job is a flat fee, and you should ask if you have to pay for everyone coming out to the job site.
4. Angie's List
When it comes to service professionals, Angie's List is the modern-day equivalent of the old-style phone books. It was started in answer to Craigslist, which is one of the dankest, unfriendly sites on the plant. In terms of Craigslist, many people who have used it have met disastrous ends. With Angie's list, however, you will not experience any of the surprises common to Craigslist because Angie's List only uses certified professionals.
Additionally, each professional is reviewed by previous customers, so you can see quickly if there have been any surprises or mishaps. For taking care of your plumbing problems–never use Craigslist unless you are absolutely ready for what could happen. Instead, you should call a professional plumbing service, or you should sign up to use Angie's List.
5. Problems: Questions and Answers
Question-and-answer websites are some of the best resources available when you are needing quick answers to pressing problems. These types of sites are dedicated to answering all sorts of questions. For instance, you can learn how to find plumbers. Additionally, you can find information on some of the most common plumbing problems and the solutions for each problem.
Perhaps the best aspect of these types of sites is that the information is conveyed through text. As such, you can scan the page and determine what tools you need. Additionally, you can educate yourself without having to watch an entire YouTube video.
6. How Stuff Works
How Stuff Works is a website dedicated to explaining how everyday stuff works. When you visit the site, you will find it filled with a trove of explanations. The good thing about this site is that each explanation is laid out step by step. Consequently, you know how to fix a solution without the possibility of leaving something undone.
7. DIY Network
Of course, the DIY Network is for people who like to do things themselves. Although this site deals with more than just plumbing problems, it has one of the largest repositories of plumbing articles on the internet. Additionally, the site is run by professional tradespeople trained in the different trades discussed on the site. Finally, in addition to presenting the information in text, they have a variety of videos that will help if you need to see the job as it is done.
8. Reader's Digest
Reader's Digest is another common resource that deals with a wide variety of topics. However, their plumbing section is filled with a variety of tips, tricks, and advice on how to fix problems. Unlike other sites, the information is typically more general in nature. For instance, you will not find as many professional plumbers listed on this site as you will find in the DIY Network.
That said, the information–even if it is more general–can help you verify information that you find elsewhere. Additionally, they have list-based articles that can serve as a primer on a variety of subjects. Once you have some knowledge on a subject (in this case, plumbing), you can easily look up that information on another site. Because you will have already been introduced to the information, more in-depth articles elsewhere will be easier to understand.
9. The Today Show
The Today Show offers a mix of detailed solutions and general overviews. Overall, the site can serve as an educational primer. They offer advice on what to do for specific problems, but their specialty is in interviewing celebrities, professionals, and technicians, all of whom can then tell the reading or viewing audience how to solve problems. Although the information is reliable and precise, the site itself might not cover odd situations.
10. Plumbing blogs
After you have educated yourself on some of the more general sites, you can get information directly from plumbers by visiting plumbing blogs. In addition to being able to solve problems, plumbers want to help potential customers get the information they need to prevent problems and fix problems themselves if that is what they want.
As such, they often publish a variety of solutions for common problems and what customers can do to take care of these problems themselves. These published articles will often cover common obstacles or problems that might arise. What is good about these types of articles is that they can help prepare you for any nasty surprises that might arise, the cost associated with these surprises, and what to do if you cannot fix the problem yourself.
Also Read- 10 Fast Facts About Professional Home Builder Specialist