For countless people, the ability to work from home is a major dream. You're able to set your schedule, gain flexibility and develop a new routine that works for you. However, if you're not disciplined, it can be a major hindrance to your productivity. This is why it's essential to remember a few important points when you're building your first home office.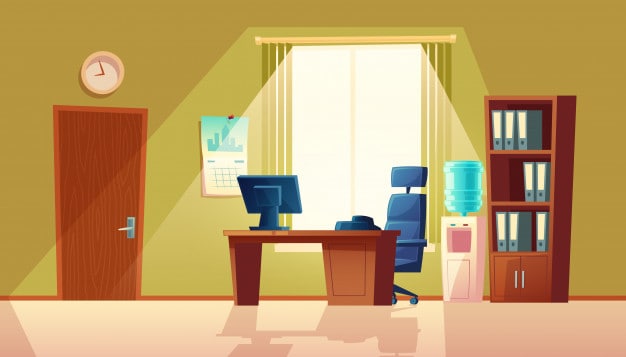 1. Consider the lighting.
If you can't see what you're doing, you're going to put a lot of strain on your eyes. You're going to end up making mistakes as well. Since this is an office space that you'll probably spend a considerable amount of time in, make sure you can see. In addition to purchasing ample lighting, consider the natural light as well.
Natural light can serve as an incredible mood-booster as well. Purchase the right curtains and blinds to create the perfect window display.
2. Blocking out sound is important.
Even though you're working from home, this is still a professional space. This means it's wise to block out as much noise as possible. If you're taking a conference call, your clients shouldn't be able to hear your crying children in the background. If you don't have sound-proof walls, you can always install soundproof panels to create that effect.
Many designers have created panels that look like artwork so that you won't be able to tell the difference. If you don't want to install panels, there are tons of artistic ways to create the same effect.
3. Purchase furniture that supports your body.
Since you're going to spend a lot of time working in your office, always make sure it feels comfortable. Invest in a quality desk chair to support your back. In order to make sure you don't fall prey to the sedentary lifestyle that working a desk job can bring, consider purchasing a standing desk that you can use for a portion of the day. Don't be afraid to purchase office furniture online.
Many retailers leave really great descriptions and maintain areas for customers to leave reviews. Do your research before purchasing, but enjoy the convenience of this option.
4. Keep the space clutter-free.
When your space is cluttered, it will be very difficult to focus on. In most cases, your living environment is a reflection of what's going on in your mind. If your working environment is messy and cluttered, it will be difficult to think and work with a clear mind. Instead, develop a regimen that you'll stick to in order to keep your area organized.
5. Don't try to curate a look within one day.
It's often stated that Rome wasn't built in a day. This is for a very distinct reason. Too often, people try to skip the process of curating and creating. When you're dealing with a project as creatively-driven as decor, you have to leave room to see how certain elements look and feel in a room. Before you purchase gallons of paint for the walls, purchase a few samples. Paint them on different walls, let them dry and see how the light hits them.
You might find that you hate certain hues. If you rush the process, you'll increase your chances of developing a look you're eventually dissatisfied with.
6. Productivity is paramount.
When you're creating a home office, you'll want to consider the facets that increase productivity. When you're looking for space within your home to create an office, don't choose a room that no one likes to be in. You'll be less inclined to go inside the room to work. You'll feel a sense of depression before it's time to go inside.
Instead, choose a room that you feel inspired to go into. When you're creating your very first home office, choosing a room that inspires you will help to increase your productivity.
7. Paint transforms a room.
When you're looking for a space that's conducive to productivity, it's also great to think about elements such as color. There is research that shows that the colors in your office can actually increase your productivity. One of the best ways to incorporate color into a room is through the use of paint. Some of the best colors to use include green and blue. If you're someone who is looking to increase your creativity in your work, yellow is an excellent color to consider as well.
As you construct an office that represents the look you desire, it'll be a lot easier to remain focused and productive within the space. Plus, as you see the fruit of your labor, you'll be more inspired and inclined to use your home office as one of your catalysts towards greatness within your career.
Also Read- 10 Benefits of Having Folding Doors Installed in your Home or Office