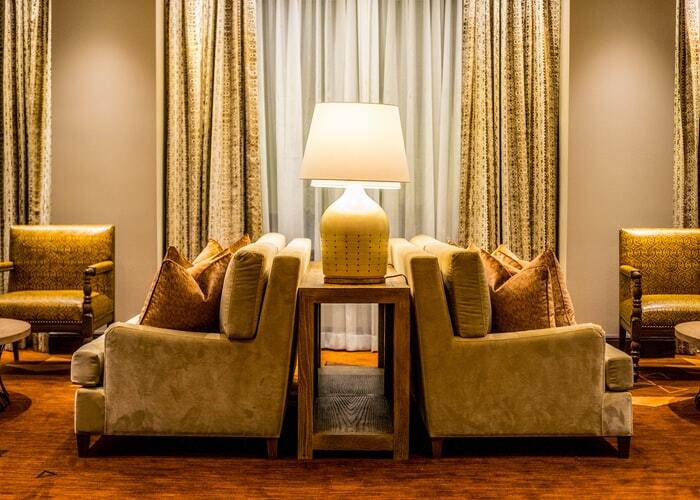 The global interior design market is being driven by the demand for innovation, sustainability, and well-focused spaces, as found in Technagio's Global Interior Design Services Market 2019-2023 report.
Despite the major similarities across the board, national differences do exist, however, with aspects such as climate, lifestyle, and economic stability making their presence felt in design choices. Of course, regardless of where you live, it is possible to pick and choose influences from different countries so take a look at what is shaping the design world in current times.
Automated Dressing Rooms (Spain)
In chic Spanish cities like Madrid and Barcelona, technology plays a starring role in high-end homes. One trend sparked by designers like Sara Folch is the use of automated dressing rooms, called 'bonbon boxes'. The design comprises a box shape containing an engine that automatically and closes its doors.
It is activated with a device and shuts safely when owners are away. Call it a gigantic safe, since you can safely store high-value items there when you are away from home. The box contains large spaces and areas for hanging clothes and shoes. The interior lighting is elegant and subdued and does not change regardless of how much light is coming in through the window.
Open Floor Plans (USA)
Some interior design firms predict that open floor plans are on their way out but Austin custom home builders, Mangum, report that some of the most highly requested work involves the removal of walls to create open spaces that are flooded with natural light. Roofs are also being raised with the same view – that of creating airy, liberating spaces within the home so homeowners can enter into a more expansive, tranquil state when they arrive home every night.
Silk Road Fabrics and Embroideries (London)
Since 1860, fabric, wallpaper, and paint brand, Sanderson, has brought interiors the beautiful colors and imagery of the English countryside. Today, however, the firm is finding inspiration in the ancient Silk Road, as can be gleaned from the intricate embroideries, velvet, and chintz in its Caspian collection. Other brands – such as GP & J Baker, are following suit, featuring imagery of fire-breathing Chinese dragons, Persian land features, and delicate flowers such as magnolias.
Paper Design Objects (Japan)
Paper is a key material in Asian art and the rise of recycling has made its importance greater in the design sphere. Japanese architect Shigeru Ban reached the pinnacle of possibilities with paper in his paper tube structures, used on walls, roofs, and other components of buildings and homes.
The tubes are stellar works of engineering, with different units boasting different strength levels, hardness, textures, and the like. Today, recycled paper structures are being used for everything from designer art to 'wooden-beam effect' ceilings, and even small indoor shelters for temporary exhibitions and storage space.
Among the many trends dominating the global design sector, open floor plans, sustainable materials, sophisticated HVAC systems, and biophilic design are holding sway. However, there are also regional and national differences homeowners can turn to for inspiration. From the impressive paper structures of Japan to Spain's automated large-size safe/wardrobe, there are many unique additions you can make to your own living spaces.