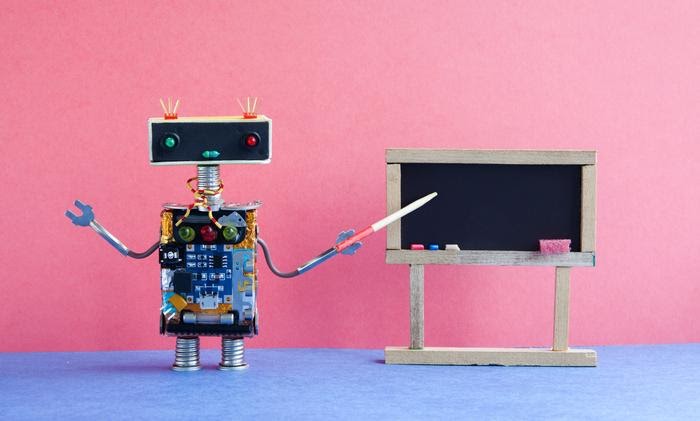 Facilities maintenance management is amongst the most crucial aspects of running a successful and profitable company. This task has only got more tedious than before, thanks to the pandemic. That's why more and more businesses are moving their maintenance operations to the Computerized Maintenance Management System (CMMS) software.
A CMMS is a software solution that facilitates the maintenance operations of a company. It helps businesses in managing, automating & streamlining their maintenance operations and optimizes the availability and utilization of equipment and other assets.
A CMMS database is capable of storing all your maintenance data and process it for predicting solutions, such as work order management, asset registry, preventive maintenance schedules, predictive maintenance checklist, inventory management, report analysis, auditing, etc.
A CMMS gives you the authority and systematic approach for achieving maximum productivity and efficiency for all facilities and equipment in hand.
Top Benefits Of CMMS For Scalable Growth In 2021
CMMS offers a wide variety of features to ensure the scalability and growth of your company in 2021. Proper and effective implementation of CMMS is a must to avail the best results. Here are the benefits of using CMMS that will give you an edge over other companies.
1. Decrease downtime and delay occurrence in business operations
You can use CMMS software effectively to devise a proactive equipment maintenance strategy for consecutive execution. The software alerts you immediately of the complications that occur in the equipment, machinery, or supply chain. It provides you with the appropriate time to look for the solution without disrupting the business workflow.
Moreover, routine maintenance leads to fewer chances of breakdown and improves overall efficiency.
2. Higher productivity due to a streamlined maintenance process
The software is highly capable of categorizing and automating certain tasks and operations that need consistent attention and time. It allows you to allocate employees to other areas of the business. Moreover, with CMMS app solutions, maintenance teams could work in a more coordinated way on a problem due to better communication, easy access to maintenance history, and other data.
This way, a company can achieve better workflow visibility and huge productivity gains without much effort.
3. Better control over inventory and maintenance operations
Using CMMS software, you can easily track the usage and applicability of spare parts. Whereas from the obtained data, accurate inventory forecasts can be made for the whole year.
The other benefit of the software is that you can continuously monitor and control the business operations remotely as well. You get access to the real-time status of the ongoing maintenance operations without being physically involved.
4. Overall up-gradation of health and safety standards
Sometimes it gets difficult for companies to keep up with both work efficiency and safety standards simultaneously. CMMS can be your solution as far as the health and safety of employees are concerned.
The software generates timely reports regarding the operating conditions along with the instructions for employees to comply with the industrial safety standards.
This way, you can keep a count of defective equipment, accident-prone work-areas, and investigate recurring incidents.
5. Valuable business reports
Reports prepared using data obtained from CMMS matter a lot in the complete analysis of a company's business. The reports cover all the major aspects of the business, such as total ownership cost, the current status of tasks & operations, asset uptime/downtime, employee time spent, etc. Moreover, the reports also include Overall Equipment Effectiveness (OEE). 
Refer to this to know how to calculate oee with example.
Finding A modern CMMS For Scalable Growth In 2021
It's highly recommended to do some research and testing at your level before choosing CMMS software. Here are some ways to arrive at the best suitable CMMS for your company in 2021.
1. Identification of core problems
It's very crucial to know the issues faced by your customers while using your products and services. Choose a CMMS keeping in mind whether it can resolve the problems or not.
2. Prioritize your needs
Firstly, look for features that are a must-have. Then, only go for those that would be helpful in the future. It will help you in sorting out the perfect software.
3. Go for easy-to-use software
User interface should be given priority over the software performance so that the maintenance team doesn't have a hard time understanding and using the software for operations. It will lead to wastage of time and increase the chances of error.
4. Test and review the software
The best practice is to let the supervisors and technicians review and test the software. It's because they are the ones who will deal with it daily.
Utilizing The CMMS To The Fullest For Scalable Growth
Here are some tips to utilize the CMMS software for obtaining the best results and scaling your company to new heights in 2021.
Train properly – Provide your technicians with feature manuals, articles, video tutorials, virtual simulators, and personal assistance from experts so that they get comfortable and adaptive as quickly as possible.
Learn from mistakes and improvise quickly – Most CMMS are equipped with reporting functions, using which you can track your monthly performance. Analyze them and look where there is room for improvement.
Be in constant touch with the software customer support – Utilizing the support team services will help you get the hang of the software. It will save much of your time when you are stuck on some features.
Conclusion
CMMS, combined with predictive maintenance, is making the transition from manual repair and maintenance to more proactive automated maintenance smoother for industries all across the world.
CMMS is finding its applications in all the industries where physical infrastructure is the backbone of the production. It involves industries such as manufacturing, power generation, oil & gas, transportation & logistics, construction, and many more. 
With the idea of Industry 4.0 already at its peak, 2021 will witness increased incorporation of IoT, artificial intelligence, and machine learning into every business sector. Thus, to stay relevant and profitable in the highly competitive markets, companies will have to look for effective technology solutions like CMMS.
Companies adopting modern CMMS are going to have an upper hand over their competitors because of the room for innovation, flexibility, and adoption. CMMS powered by IoT and AI will be able to carry out larger operations effectively with better asset management and reallocation of human resources.
Also Read- Why Keeping Data Private Became a Problem?