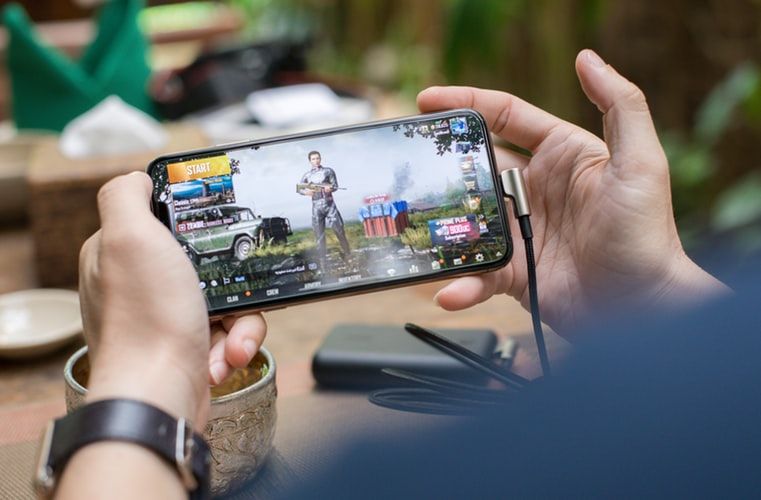 If gaming while being on the move is what you're looking for, then a smartphone might prove to be the best portable device. You're going to have it on you anyway so, if you want to level up your mobile gaming this year, then you should consider our list. We've brought together the best gaming phones at the moment, under a single article.
Can You Game on a Phone?
Before even diving into our hand-picked list, we need to answer one basic question, can you even game on a smartphone? Is it worth it or should you stick to a PC? Well, you might actually be surprised by how much phones have evolved over the last couple of years.
If we analyze it from the basics, puzzle, action, and casino represent three essential niches for mobile gaming. They have one advantage over the others, and that's their increased mobility. If you want to play the online slots while commuting, you also want to be able to move from one place to another without missing any gameplay.
It wasn't long ago that gambling was one of the most suitable forms of mobile gaming. Phones weren't all that powerful while online gambling was optimized for these devices, offering users a smooth experience. This still holds but the spectrum for mobile gaming is far larger now. Phones are far more powerful, making them perfect devices for gaming, so here's our list.
OnePlus 7 Pro
Although the OnePlus 7 Pro is not necessarily targeted as a gaming phone, it is a beast when it comes to mobile gaming. The display is an essential element of the experience and OnePlus features a 6.67-inch screen with no notch and no bezels. It is powered by a Snapdragon 855 CPU accompanied by 12GB of RAM. With some Dolby Atmos speakers and a display refresh rate of 90 Hz, a quality gaming experience is ensured.
Huawei Mate 20 Pro
The Huawei Mate 20 Pro features a nice combination of power and screen quality, making it ideal for gaming. The Kirin 980 processor and its 8GB of RAM are the ones powering up this beauty. Additionally, it packs a 4,200mAh battery, ensuring that you'll have uninterrupted gaming experience.
Razer Phone 2
Razer undoubtedly knows how to create gaming devices. The Razer Phone 2 is an impressive smartphone with a 5.7-inch display that comes with a 120Hz refresh rate – this is great for gaming. It features a Snapdragon 845 with 8GB of RAM, which should be enough for all gamers, especially when considering the updated cooling system this phone has.
Asus ROG Phone
If you're a laptop gamer, then you're probably pretty familiar with the Asus ROG laptops. If so, you can expect the same high-standards from Asus' phone. Similar to Razer, it has 8GB of RAM and the same processor, a Snapdragon 845. Considering its customized cooling system, and the display refresh rate of 90Hz, the Asus ROG Phone might prove a viable option in 2020.
Xiaomi Black Shark 2
Xiaomi's attempt at building a gaming phone proved successful with its release of the Black Shark 2. This beast has a Snapdragon 845 or 855 and anywhere between 6GB and 12GB of RAM. Although its 6.39-inch display doesn't have a 90Hz refresh rate, it is an AMOLED so you'll be able to enjoy some vibrant colors.
Hope you liked our suggestions. Read more Amazing Stuff at 1stslice.com!