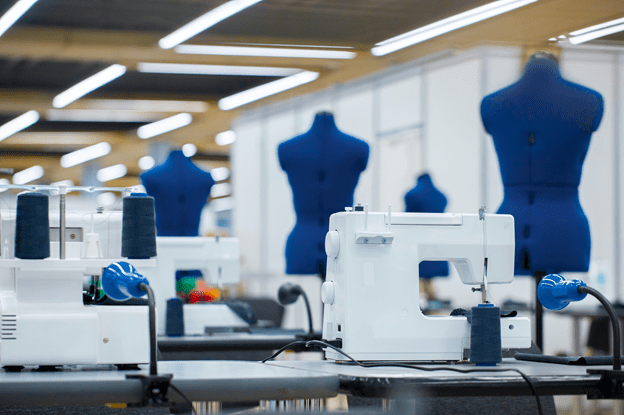 Fashion Nova, founded in 2006, has over 10.7 million followers on Instagram. The brand comes in contact with even more potential customers through their network of between 3,000 and 5,000 influencers. With this community-based approach to advertising, it is no surprise that the company's demand is so high.
Fashion Nova helps meet this demand by producing its clothes locally in Los Angeles, in close proximity to their headquarters in Vernon, California.
How Fashion Nova Built Their Business Model
Though successful, Fashion Nova was not an instant phenomenon. Richard Saghian opened the first Fashion Nova store at the Panorama Mall in Panorama City, California. In 2013, it came to Saghian's attention that he could sell those same products via online, but at higher price points. To generate buzz and direct customers to the website, he chose to utilize Instagram.
The framework was in place since store shoppers were already posting pictures of themselves in the product and tagging the store's account. He saw this as an opportunity and began to work with them directly, giving them free products in exchange for promotion. This tactic immediately worked – the Fashion Nova account had 60,000 followers on Instagram before the website even launched.
All products launched on fashionnova.com during their opening weekend sold out in a matter of days. It is with this pivot to online sales that Fashion Nova connected with their full potential. Today, Fashion Nova continues to forge their path through influencer marketing. Richard Saghian works with a network of between 3,000 influencers and 5,000 influencers to promote the brand.
Members of this network typically advertise the clothing to thousands, sometimes millions of followers. High-profile celebrities such as Cardi B and Blac Chyna have collaborated with Fashion Nova; both women have 62.7 million and 16.6 million followers, respectively. The impact of Instagram is initiated in both a grassroots and trickle-down manner.
Not only are high-profile accounts involved, but Richard Saghian and his team also post every 30 minutes on Instagram, amassing hashtags such as #NovaStars or #NovaBabes. When customers tag themselves in Fashion Nova, the company's Instagram account likes and comments on each post; they sometimes even repost the image on their own profile. 
Continuing to Create in California
Fashion Nova's design and buying team works with over 1,000 manufacturers and sewing factories on their product. The company launches between 600 to 900 new styles every week – this feeds into the customers desire to want more, and the company's excitement to meet their demands.
Fashion Nova can receive samples within 24 hours of creating a concept for an item. After 48 hours they are able to be shot on models and promoted on the company's Instagram. This quick-turnaround helps maintain a revolving door of new releases for the brand.
According to Fashion Nova's CEO, Richard Saghian, Fashion Nova's production model has a competitive advantage because of its partnership with Los Angeles based manufacturers. During the summer season, 80 percent of the clothes are produced in Los Angeles.
Fashion Nova utilizes many wholesale companies for their production, such as American Bazi and Heart & Hips. However, they are also capable of manufacturing their own items and designs and are therefore able to serve as their own vendor when needed. 
The Power of Production
Fashion Nova CEO Richard Saghian is proud of his brand for turning "fast fashion into ultra-fast fashion." Their model has outstripped its competitors. Last June, EDITED analyzed Fashion Nova's product data alongside other fast-fashion retailers like Boohoo and Forever 21.
This analysis revealed just how high the demand for "ultra-fast" fashion is and why the company works in the way that it does. The data showed Fashion Nova currently has the most products stocked in the US market, a figure that is complemented by their healthy performance metrics. 
The brand has the highest replenishment rate at 48%, with competitor Boohoo coming in at  37%. These statistics show that, even at a full price, there is still a demand for high volume, 'ultra-fast' fashion.
According to Richard Saghian, his brand is "trying to make the fashion industry play by the rules." He noted that fashion competitors tend to mark up a price as much as 500%, but in his opinion, it isn't "fair for a brand to sell an item for $100 that they made for $20." All Fashion Nova clothes are reasonably priced.
For example, dresses are as low as $28 and no more than $40. Customers can expect to pay $30 for a pair of ankle boots or heels and $55 for a pair of thigh-high boots. On top of Fashion Nova's affordable pricing strategy, Fashion Nova also makes their clothes as easily as accessible as possible.
The brand ships globally and offers two-day shipping on all domestic orders. For shoppers who live within a 40-mile radius of Los Angeles, it is even simpler. If a Los Angeles customer orders via Fashion Nova by 1 p.m., they are guaranteed to receive this order via Postmates on the same day. 
Also Read- The Secrets to Spicing Up Your Outfits