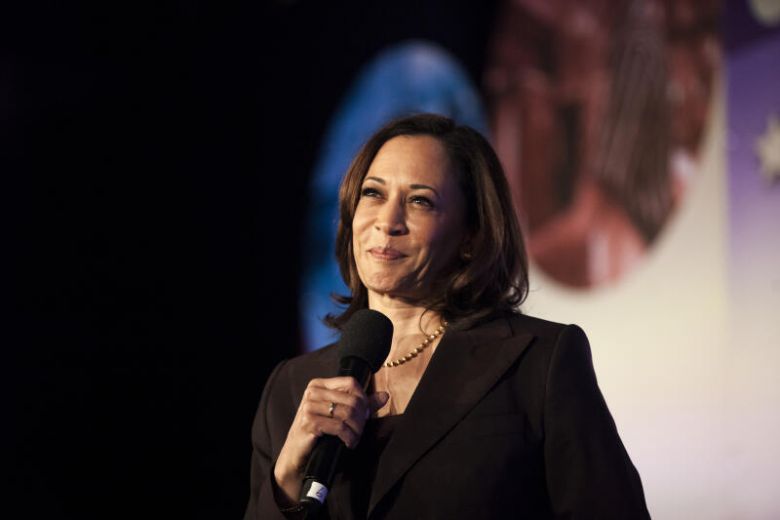 Kamala Harris is 55 years old American politician and lawyer. Kamala has been serving as the junior United States senator from California since 2017. On August 11, 2020, the Democratic party's US presidential nominee, Joe Biden, announced Senator Kamala Harris as his running mate.
Kamala Harris is the first woman and person of the Indian and Jamaican descent to be nominated for the US Vice Presidency by a major party. Previously Biden and Harris were both running for the presidentship. Still, in December 2019, Harris dropped out of the race, and later, her and Biden's partnership was announced, with Kamala as the Democratic vice presidential nominee.
HER STRENGTHS
What makes Kamala Harris a good choice for the vice presidentship is the long experience, diversity, and youth she adds to the democratic party. If the democratic party wins the election, then Kamala would be the only democratic leader in the legislative and executive branch to be under 70.
When it comes to political experience, Kamala is the second African American woman and the first South Asian American to win the Senate election; she became a Senator in 2016, and in 2019, she started her campaign for presidentship. Kamala is of Indian and Jamaican descent, the boost of the Black Lives Matter, and the women's movement stands in favor of her.
Kamala Harris's ideology is the complete opposite of Donald Trump's ideology. She is against the anti-immigrant stand of Donald Trump. She also stands with the LGBTQ community, whereas Donald Trump has never shown his commitment towards the community.
HER WEAKNESSES
With all of Harris's strength, we can still not ignore that bias conscious against female candidates acts as a drawback. Her absence in the Black Lives Matter was noted, and this made the black voters unhappy, and this did not work in favor of her. 7 out of 10 voters in the elections are white, and this can also make things rough for a woman of color, such as Kamala.
BACKGROUND
Kamala, after graduating from the Hastings College of the law, began her career in the District Attorney's Office in Alameda County. In 2003, she was elected district attorney of San Francisco, and later in 2014, she was re-elected as the attorney general of California.
After winning the Senator election in 2016, Kamala supported healthcare reform, federal de-scheduling of cannabis, ban of assault weapons, and progressive tax reform.
A PROGRESSIVE LEADER
Kamala has been described as a "progressive prosecutor," she supports LGBTQ; she stands with people of color; Kamala demands better healthcare facilities. Unlike Donald Trump, Kamala takes environmental issues seriously, Kamala was a co-founder of the Green New Deal.
From 2015 to 2016, Harris secured multiple multi-million-dollar settlements with fuel service companies that failed to monitor the hazardous materials in their underground storage tanks, which were used to store gasoline. Kamala stands against sex crimes.
In 2011, Harris obtained a guilty plea from a stalker who used Facebook to hijack the social media accounts illegally and gained access to the personal photos of women. 
SUPPORTERS OF HARRIS
Since the partnership of Joe Biden and Kamala Harris has been announced, they have received support from popular people such as tech experts and big Hollywood celebrities.
A lot of famous people who have shown their support for Harris are Facebook billionaire Sean Parker, Founder of Emerson Collective, Lauren Powell, Facebook chief operating officer, Sheryl Sandberg. Major support to Kamala Harris comes from Michele Obama, the former First Lady of the United States, Obama congratulated and shared two pictures of Kamala on her Instagram account.
CONCLUSION
Senator Kamala Harris is a strong contender from the Democratic Party. Kamala being a woman of color backs the ideology of  Democratic power. Her long experience in the field of politics and law gives her a strong foothold. Her ideology towards the youth, LGBTQ community, healthcare, environment, and many other acts in favor of her.
The amount of work she has done and the achievements she holds in her career are quite commendable. The 2020 elections can turn things around for Kamala if more people of color participate in the elections and also if the white people vote without any bias against color and gender.
Also Read- Countdown to Election 2020: Everything you need to know