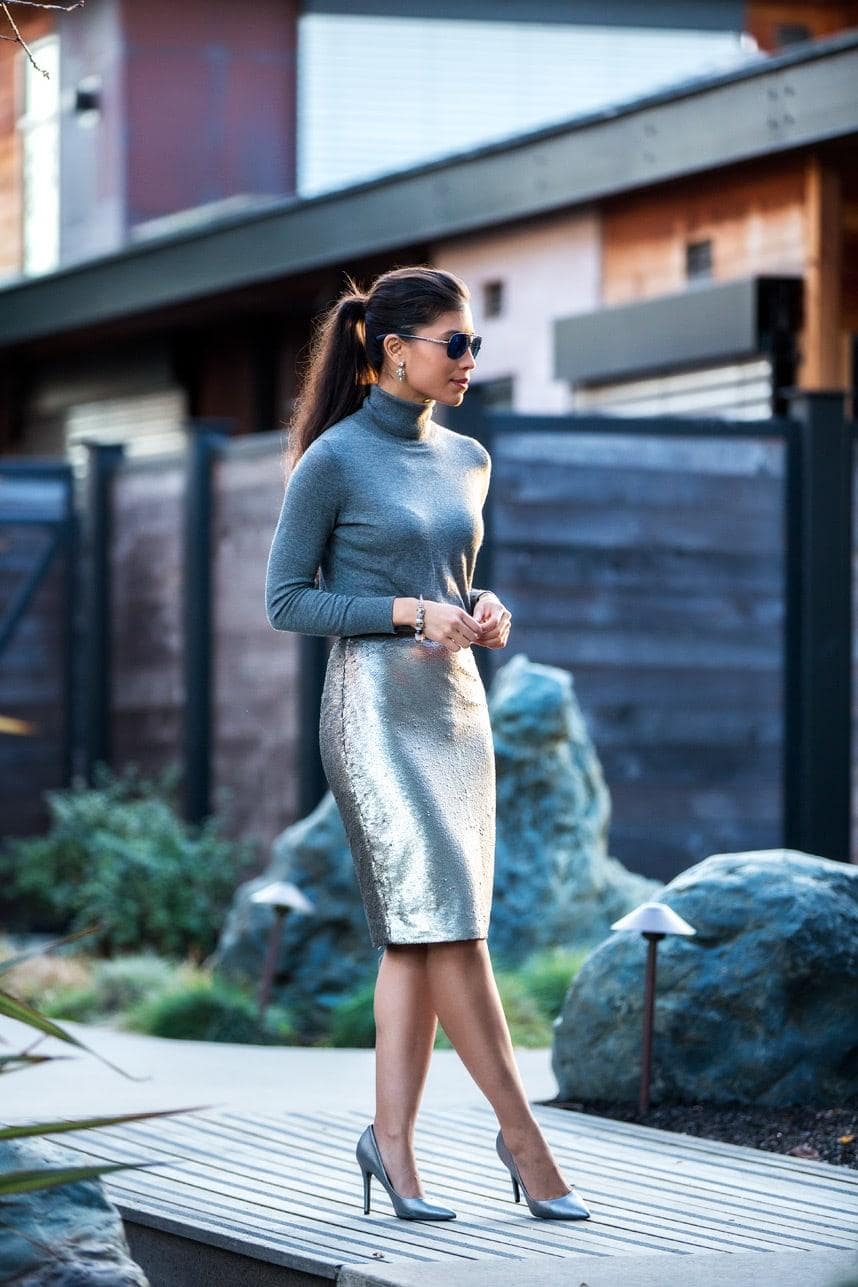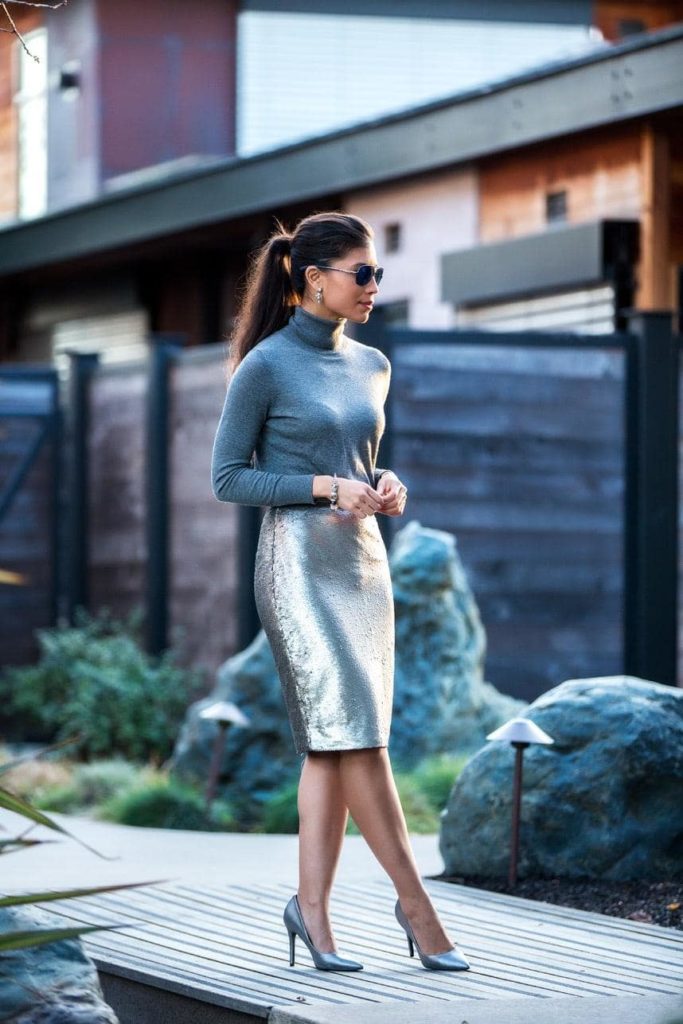 In the entire print less palette, monotonous is the most beautiful and popular blends among most women. They are a unique look for the summer season due to how soothing they appear and look on someone.
Wearing single colors like a sunny yellow dress or a sky blue chiffon saree matched with a sky blue sleeveless blouse is an ensemble to behold. Such monotone looks are not only stunning but also a good way to beat the sweltering summer temperatures.
What makes the monotone dresses so elegant? The popular reason is that it makes anyone adorning to it appear slim if that's what they are going for. Here are some tips on how to dress up in monotone colors to see what works and what does not.
Play with textures
If you are looking for an outfit that is easy on the eye and stunning too. Make your monotone choices different textures. Although people will notice that the textures are different, the monotone effect will keep you looking top of your game.
For instance, when you dress up to a shirt style Kurtis in cotton, pair it with linen trousers both of powder blue color. This entire monotone ensemble is one way to dress up a solid color.
Interestingly, it is refreshing and a boost to your outfit and fashion taste. To add more glam to this look you can throw on a long embroidered jacket later in the day if you wish. Accessorizing with a printed dupatta or adding a print belt to the ensemble is perfect to give you a gorgeous look. It may seem hard to understand but it works, you need to just try it.
Use the right accessories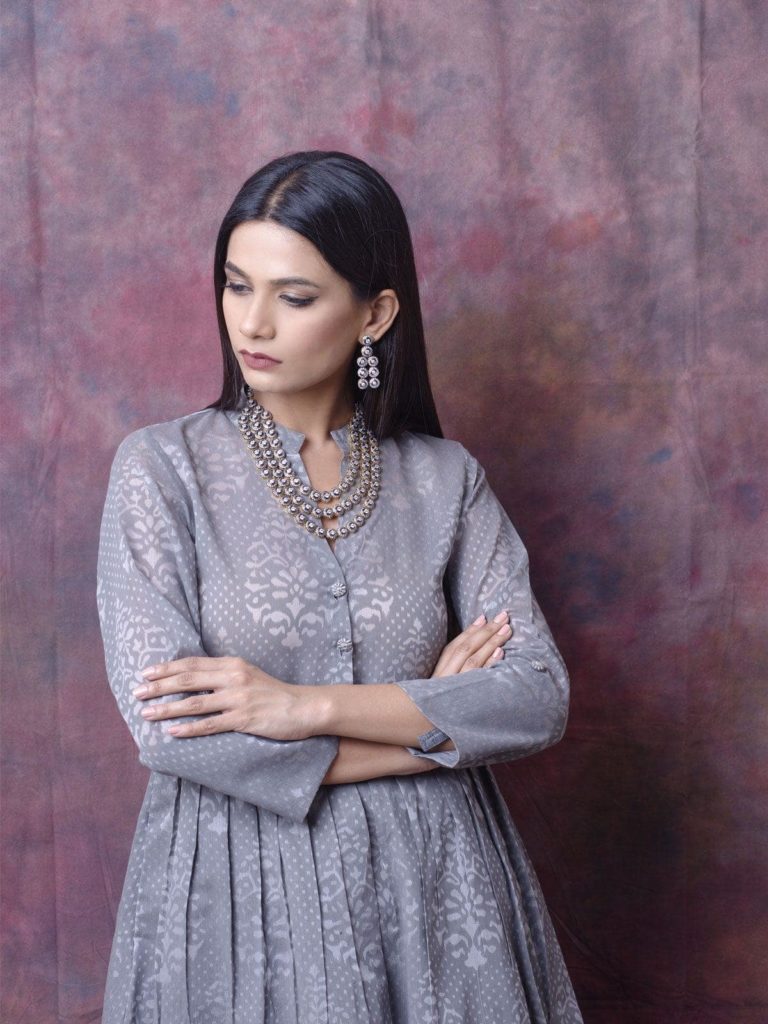 Since monotones are slightly tricky to pull off especially for first-timers. Therefore, for the right accessories, neutralizing ones help balance out the look and still leaves it looking beautiful. Firstly, add a bag either a tote or sling bag to the outfit you have on in a contrasting color.
This will not take the spotlight from your outfit but it will add that extra element that brings out the wow factor. Accessories like ear cuffs, a statement ring give you that fierce edge. While it blends with your outfit they help pep up your monotone attire.
On the other hand, you can use your shoe and bag to bring out that beautiful impact on your ensemble. An off-white bootie plus an off-white bag on a darker monotone outfit take your look to another level. All in all, do not shy away from other accessories like an armlet, nose pin, or layered necklaces for they too add an interesting blend on your outfit.
Blend the colors 
To get an outfit that is stunning in all its monotone avatar. Blend the colors perfectly by choosing the colors of the same family. Suppose you wear a darker blue kurta and pair it with softer blue cigarette pant and some off-white jootis you get a stunning monotone look.
Although it is quite a challenge to even shop for these pieces. Once you get the hook of it, you will nail the monotone look and you will love playing around with a whole lot of colors. Experiment with this tip until you get it right. Thereafter, you will know whether it works for your fashion tastes and personality or not.
Add print 
This tip will make you look resplendent in your monotone summer dress. Also, it is good to tap into this single color fixation by adding a print or two. Even when your attire has no prints your scarf, belt, shoes or bag can help to dress up your look. To implement this, you need your creativity to know what prints to choose to match perfectly.
However, most of them do but some may look better on you than others. Some of the prints you can experiment with are flower prints, leafy tropical prints or digital prints that are all cool.
For instance, a beige skirt suit or Anarkali suit with leopard print heels and a leopard print clutch adds drama to the outfit. This look is a playful one and you can try it in various ways next time you are going out with your friends.
Add a dazzling effect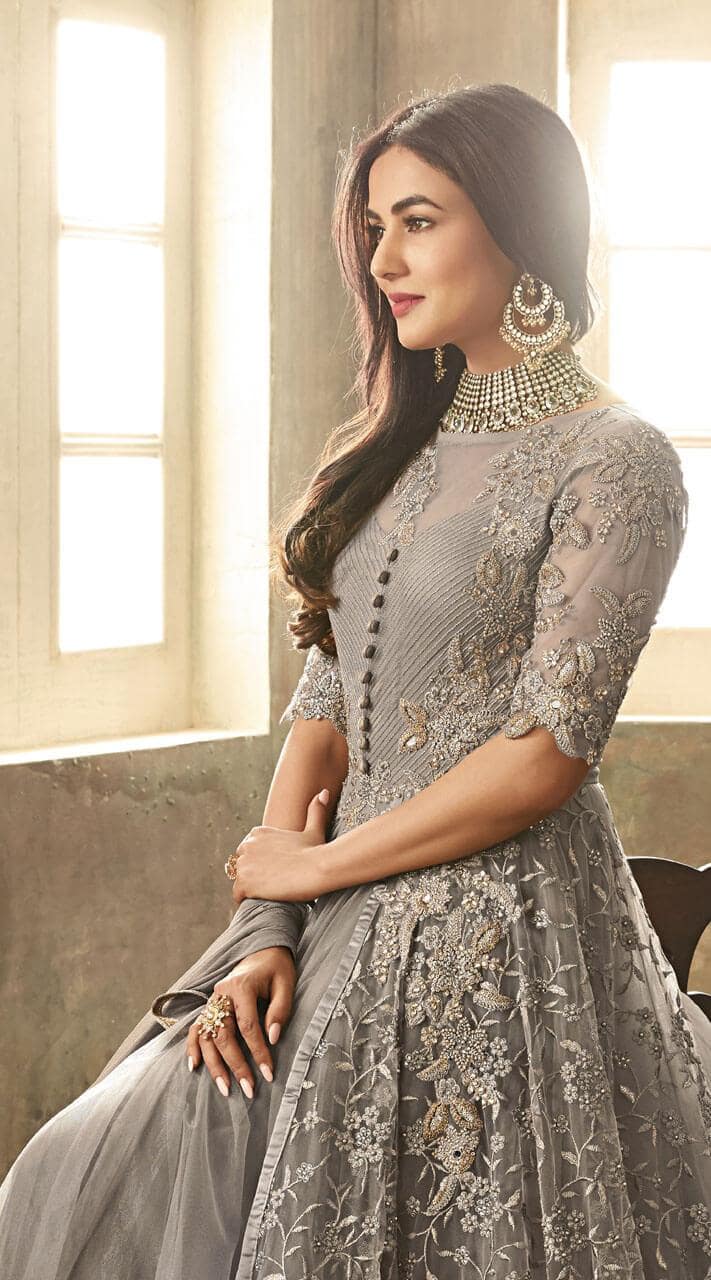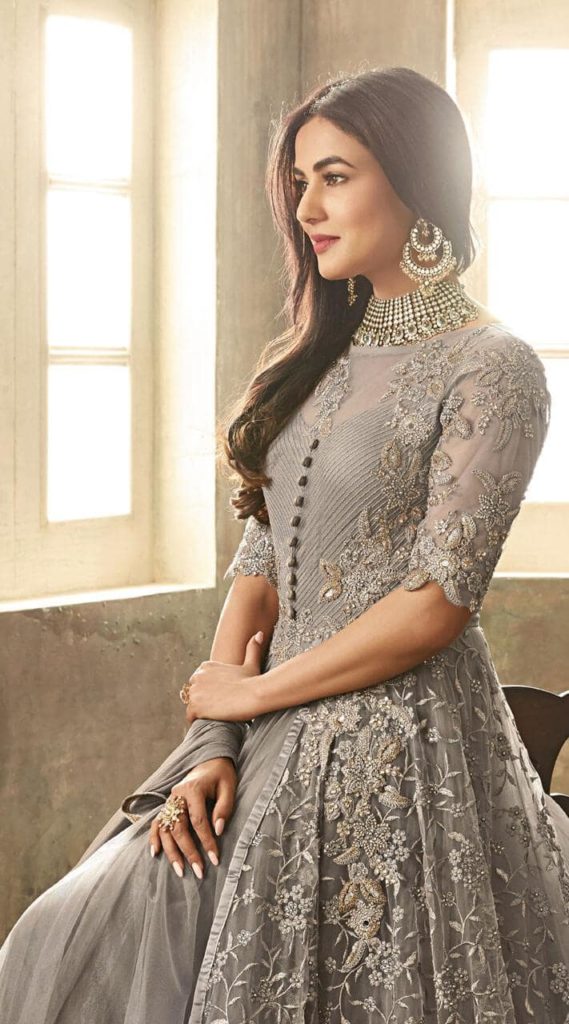 Gold and silver are some of the popular colors that add some shimmer and shine to your monotone look. This dazzling effect is best for party-worthy outfits. Stand out from the crowd of people wearing all sorts of prints and stripes with your monotone white ensemble with gold or silver stilettos.
Add some blending accessories and your monotone look will have all the right stares. Choose your monotone salwar's suits, Anarkali suits or Lehenga suits in white or other subtle colors. Whichever you are fond of and blend with accessories that have the shimmering metallic colors.
While using this tip you will find that adorning to single colors has more advantages to it other than coming out top on most occasions. Try a bronze shimmer as well as long as it blends excellently with the outfit.
Add a dash of color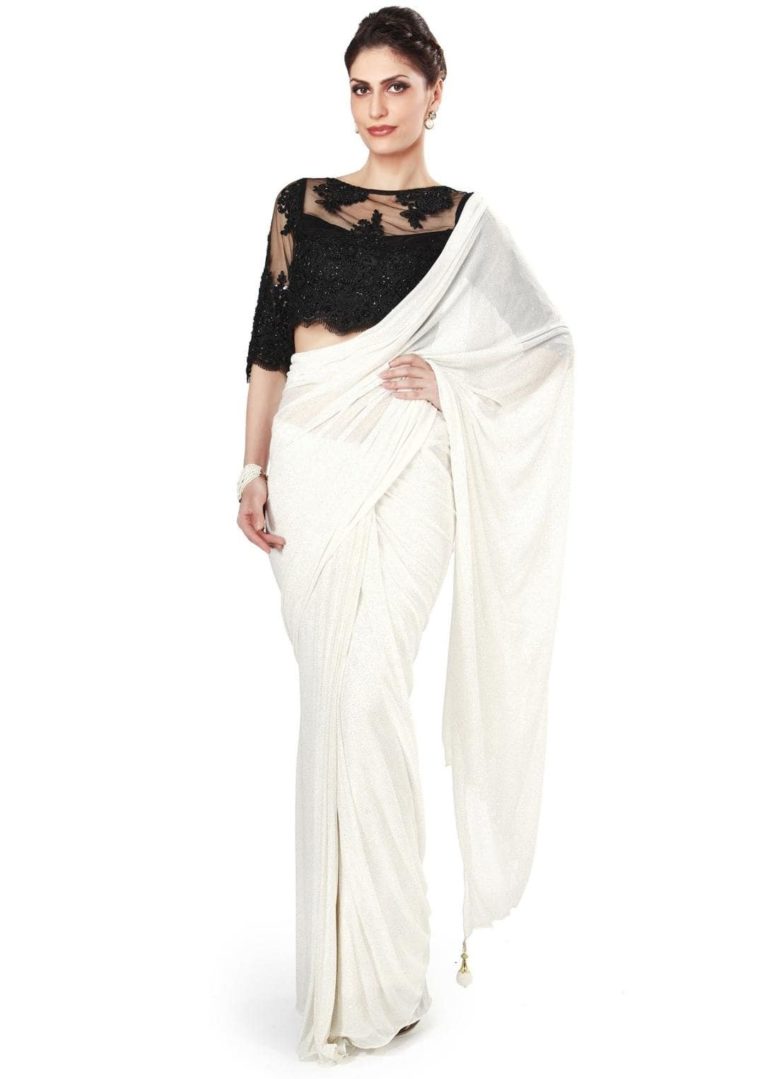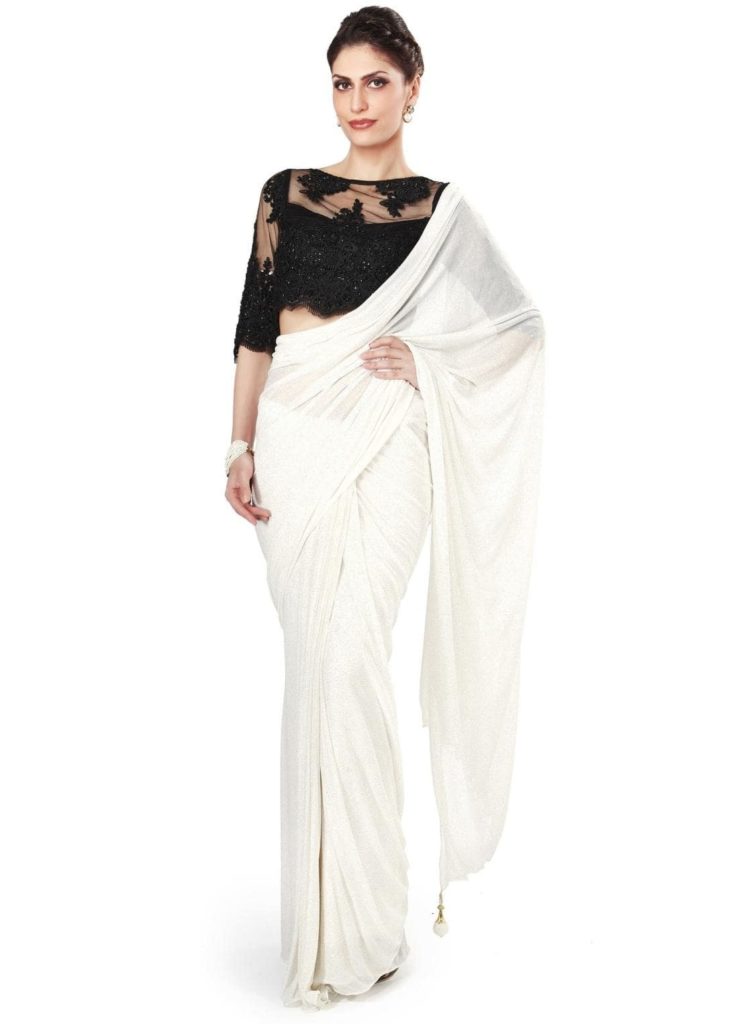 Although your outfit is a monotone color, adding a dash of color or for that matter color blocking is a perfect dress up the tip. Use a dash of color, for instance, to spice up your monotone attire by adding a bright colored bag to your white, black or blue outfit and see the beautiful flawless look it creates. On the other hand, for color blocking, use your imagination and use several plain colors together.
If you are fond of black and white, choose a white saree and instead of pairing it with a white blouse for the monotone effect. Pair with a black blouse for that summer hot look.
Other monotone colors that blend well together even for Lehenga sets are pink and blue, pink and white, orange and pink among others. Enjoy color blocking like a pro by trying out bolder shades. 
Also Read- What Style of Sneakers Should Guys Invest in This Fall?