California is one of the top tourist destinations, and with good reason. From the beautiful beaches to majestic mountains, this state redefines a traveler's expectations forever. 2019 is not different when it comes to appealing. Settle in and learn with destinations are going to make 2019 the best year ever for this western state.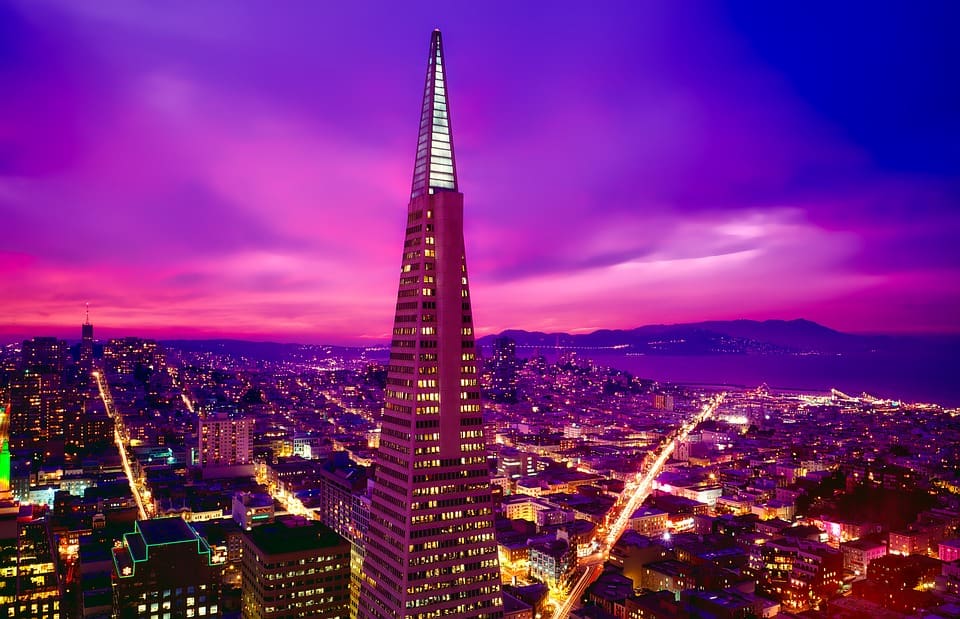 Top Travel Destinations in California
1. San Diego
San Diego should be one of your first California stops in 2019. The city has undergone its own type of renaissance thanks to the world-famous Comic-Con which goes on once a year. While it might seem the not-so-obvious choice for tourists, this event brings is visitors from around the world. In the process, it transforms the city into a place for genre-based entertainment.
With interactive events throughout San Diego during its run, this is not just a convention, it's a chance to mingle with fans and friends alike. When you're not pursuing the finest collectibles, check out the many local restaurants in the Gaslamp area. It's a hub for bars and eats that simply can't be missed.
Anaheim
Anaheim has always been a popular tourist destination thanks to Disneyland, but the park's trip to a galaxy far far away may just bring in more tourists than ever. Even if you've seen the park 100 times before, the chance to experience it with Star Wars at the helm is too delicious to miss. The Galaxy's Edge is Disney's unique Star Wars based theme park that is as true to the films as it is the Disney brand.
Guests are transported to a place called Batuu for up-close experiences with nefarious beings and legendary heroes. After you've taken a spin on the Millennium Falcon and visited the local Cantina, there might just be another classic attraction that's worth a visit.
The Haunted Mansion is also celebrating a milestone birthday in 2019. These grim grinning ghosts and happy haunts are having a bash to celebrate their own 50th anniversary at the park. Throughout the year, guests are treated to an array of events specially tailored to the Mansion. One of the most interesting is the addition of live actors throughout the ride to recreate the park's original use of actors in selected scenes.
San Francisco
Decades of filmmaking has shown off the Northern California city off to countless viewers around the world. While it may be known more now for tech-related companies, there is still an air of Hollywood that fills every corner of the city. With so many films having milestone birthdays, it only stands to reason that 2019 is the year to rediscover this icon.
While you're exploring film classic locations, make sure to stop in Chinatown for some of the city's most delicious foods. Throughout the year, this area holds special events that highlight cultural heritage as well as community spirit. It's a chance to learn about new cultures while taking in the flare of a city landmark.
Napa Valley
Wineries have always been a popular destination for local, but more tourists are making treks to the area than ever before. The 2019 group of wineries in the area promises to show off some of the state's best winemaking ventures. Winery tours can take tourists through just one of the select open wineries or take them through a myriad of what the area has to offer.
When its dusk, try out one of the well known hot air balloons rides over the vineyards to see what the area's most beautiful treasures are. It's a romantic way to end a day in the area or just see the vast landscape from a different point of view. Couples will especially love combining the excursion with a candlelight dinner at one of the area's best restaurants.
Los Angeles
If there is one destination that stands the test of time for tourism, it's Los Angeles. LA is full of the sights, sounds, and experiences that tourists seek out for any vacation. Take in a baseball game at Dodger Stadium before cruising down to In and Out for one of their mouth-watering hamburgers.
The next day, venture over The Getty for unbelievable views of the city below and equally breathtaking views of some of the world's most renowned artwork. At night, take a drive down to the Griffith Park area to see top-name talent as the best bands and artists perform at the Greek Theater. There's literally no wrong way to see the city, even in 2019.
Mammoth Lakes
The Mammoth area is more known for a place that houses fantastic ski and snowboard opportunities. While it does that, and then some, the area is also open year-round for spring, summer, and fall delights that can't be missed. For California, an area that shows all four seasons of weather can be a rarity, so it's even more reason to make the trek to Mammoth. During the summer, water sports like kayaking are especially popular and give tourists a way to see nature in up-close encounters.
Conclusion
California is one of those rare places that features the best of both worlds. It's both a hub for urban delights, special events, and business, while firmly keeping a hold on its natural wonders. 2019 is the perfect time to see the state from its northern border to its southernmost tip. So, get out there and explore everything it has to offer tourists this year. These are Top 6 Travel Destinations in California in 2019
Also Read- Summer Inspiration: What to Wear During a Vacation?