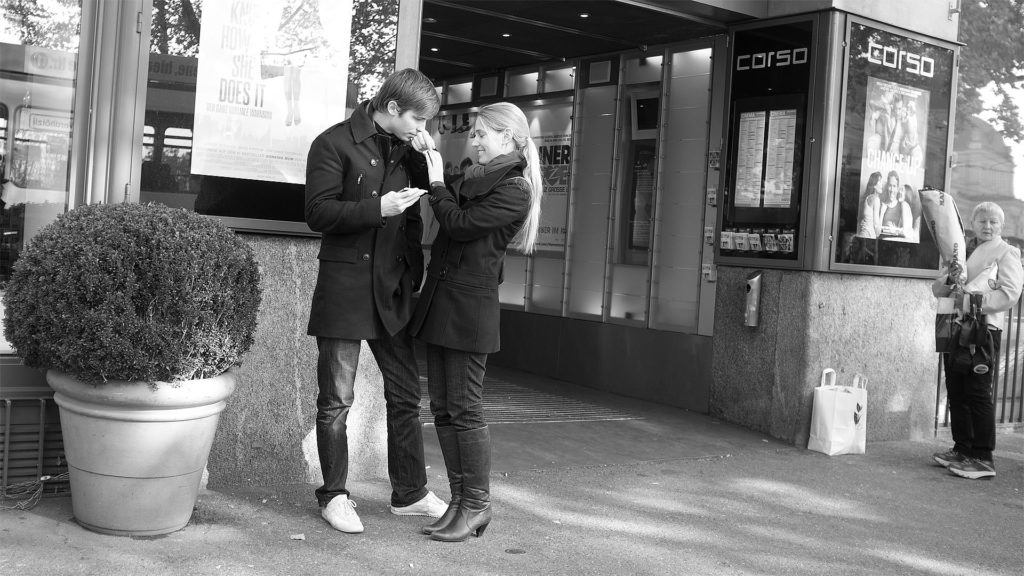 Everyone wants to find their soulmate, right? As humans, we're naturally compelled to other people. However, in searching for "the one," we often have to kiss a few frogs. Naturally, when most people look back to the past, rose-tinted glasses suggest everything was better. People would meet, often in high school, and they'd court each other with flowers, cards, and candy. Eventually, they'd kiss, get married, and live happily ever after.
Fast forward to today, and the dating game has changed. For modern love hunters, it's all about clicking, swiping and, in some cases, racing through as many dates as possible. Ask the average old romantic which culture is better and they'll often point to the former. However, in reality, that may not be the case. When you look at the statistics, it becomes apparent that those that didn't have the luxury of online dating don't always have their happily ever after.
Broader Nets Make for Better Catches
According to data collated by Pew Research, 10 in every 1,000 adults aged 50+ in the US had gone through a divorce. Move up to the 65+ age bracket and the divorce rate has tripled since 1990. In tandem with these statistics, the median age for first-time marriages in the US has steadily increased. In 2018, the average age for a man was 30 while, for women, it was 28. Put simply, more young people are taking their time to find the right person.
Why? In some ways, today's generation doesn't want to settle for something that's just ok. They don't want to replicate the mistakes of previous generations and get married too early. Beyond that, the simple fact is they don't have to. With online dating literally opening up a world of possibilities, young people now have more choice. This means they don't have to settle for the guy or gal who lives in the neighborhood.
The truth is, dating used to be a local activity and, depending on where you lived, that limits your options. Today, anyone can meet anyone from virtually anywhere in the world, should they wish to. For example, let's say you live in New York City, New York. You're planning an extended trip to the UK and you want to connect with singles before you arrive in an effort to make friends and possibly more.
Using the Badoo search page, you set the location to an English city such as Bristol, you input your intention (dating, chat, new friends) and you specify the age and gender you're interested in. This way, you can arrange a few dates with hopeful matches even before you arrive at your destination.
Options Make Modern Dating Exciting but Competitive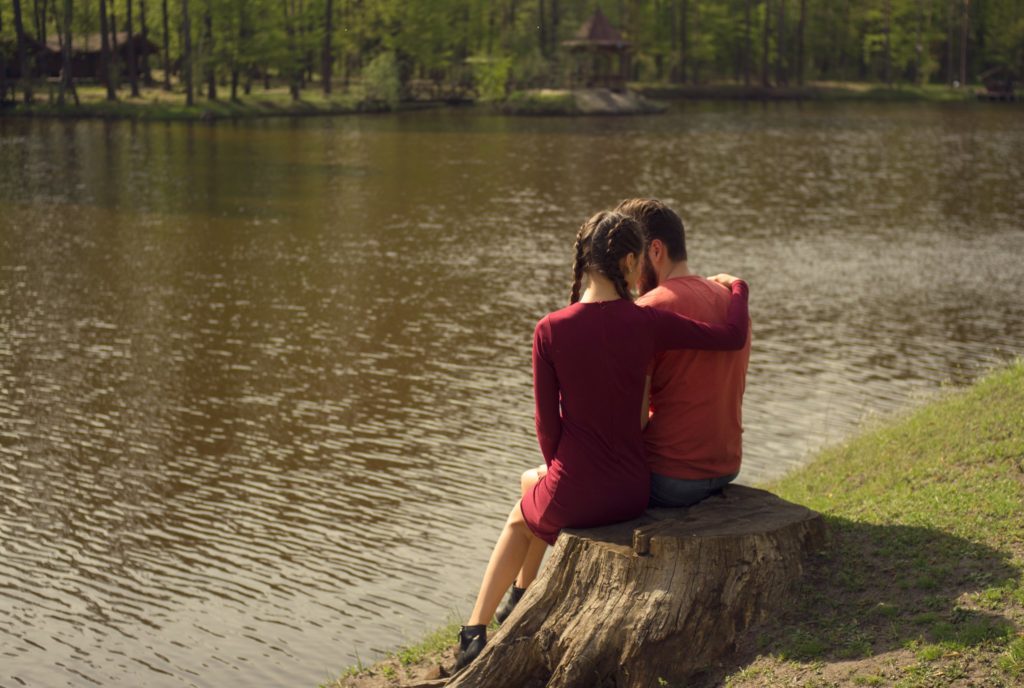 Within a few clicks, you'll have hundreds of potential matches you can search through and chat to. Think back even just two decades, and this wouldn't have been possible. You'd have had to board a plane and hope for the best. The bottom line is that making friends or finding your future husband/wife is now easier than it's ever been. According to the Statistic Brain Research Institute, 49.7 million Americans have tried online dating. That's a lot of people and, when you factor in the world as a whole, it becomes an even bigger number.
Naturally, this means there are plenty of options for everyone. However, the counter to this is that you're entering a competitive marketplace when you join an online dating platform. In fact, if you're a man, the competition is even tougher. Studies by Pew Research and GlobalWebIndex found that around 62% of dating app users are male. Therefore, if you're going to take advantage of today's technology, you need to stand out. With that in mind, we've picked out five ways you can enhance your profile and, potentially, find the partner of your dreams.
1. Pick Your Pictures Carefully – Always be Candid
Like it or not, the first thing people will judge your dating profile on is the pictures you post. Common wisdom suggests you should use a combination of images. In other words, have some action/natural shots and a few that are posed. What's more, make sure you don't have a college full of Snapchat filters and airbrushed images. People want to see what you look like, not what you can make yourself look like with some editing tools.
Another tip is to have at least one full or partial body shot. An endless selection of headshots not only makes it look as though you're auditioning for a TV role, but it also arouses suspicions. Maybe you've got something to hide, maybe you haven't. Either way, if you only have headshots, people will always assume the worst. Embrace who you are. If someone likes the look of you, that's the type of person you should be aiming to attract – naturally.
2. Write a Bio – Show Off Your Personality
On most dating sites or apps, the bio is your only chance to show off some of your personality. Yes, images say a thousand words. However, the way someone interprets a smile or a pouty look will be subjective. When you write something down, there's less room for interpretation. As a starting point, list some of your interests and your intent. From there, try to add some character to your bio.
If you're someone that enjoys humor, add a joke or two. If you're the intellectual type, maybe reference your favorite book. However, if you want to avoid becoming a modern-day dating cliché, avoid quotes. Too many people have stock phrases in their bio. While some may sound cool, the reality is that thousands of people use the same tired quotes. Don't be one of those people. Be yourself instead.
3. Get Some Help – Your Friends May Know You Better
Although your dating profile is personal, your friends can be a great resource. In fact, what a lot of successful daters have done over the years is to get their friends to write the bio. As long as you make it clear that's what you've done, it can actually be a great way to attract matches. Indeed, because friends often see in you qualities that you don't or you're too modest to admit, your profile actually becomes a much better reflection of you.
If you don't want an entire bio written by friends, slip in a few quotes or comments from them. Think movie posters; whenever you see an ad for a new movie, there's always a quote or rating from a respected critic (e.g. "Visually stunning and cleverly written"). Try something similar with quotes from your friends. It can be a nice icebreaker and brings a touch of personality to your profile.
4. Always Stay Positive – Don't Allow Negative Emotions to Taint Your Bio
One of the top tips from Francesca Rice of Marie Claire is to stay positive. Regardless of whether you love or hate modern dating, the reality is that you have to be in it to win it. Never start a bio with "Can't believe I have to do this" or "Let's just get one thing straight." These types of comments instantly create a negative vibe and turn people off.
Similarly, don't create a list of demands. Saying that you want to find someone that's loyal, honest and caring is fine. However, the way you say it that matters. Consider the following:
"Tired of loser guys. If you're not honest, willing to stay loyal and are emotionally unavailable, don't bother messaging."
"Hey, I'm a simple girl that's looking for a nice guy. Honestly, loyalty and affection are qualities I really love to find in someone."
Both statements say the same thing, but the first is clearly framed in a negative way. The point here is to not let your emotions or preconceptions seep into your bio. Yes, you may have been hurt in the past, but that's not the fault of a potential match you've never met before. Basically, swap the militant tone for a positive one.
5. Always be Up to Date – Don't Use Old Images
The final tip for building an online dating profile is freshness. Always try to maintain an up to date profile. Yes, you might look great in a photo that was taken three years ago but does it really reflect who you are today? As we've said, honesty is always the best policy, and there's no point in posting images that aren't current.
Of course, we're not saying you need to update your profile every week. However, if you've held an account on a site for a while, make sure you refresh it at least every six months. Doing that will give prospective matches a true idea of who you are at the time of connecting. That, in turn, means there's a much greater chance of a long-term connection.
Now, we're not saying that following these tips will help you find the perfect date. However, they will narrow down your options and give you a better chance of connecting with the right people. From there, you may still have to kiss a few frogs before you find a prince or princess. Fortunately, with so many options out there, your future husband/wife could be no more than a click away!