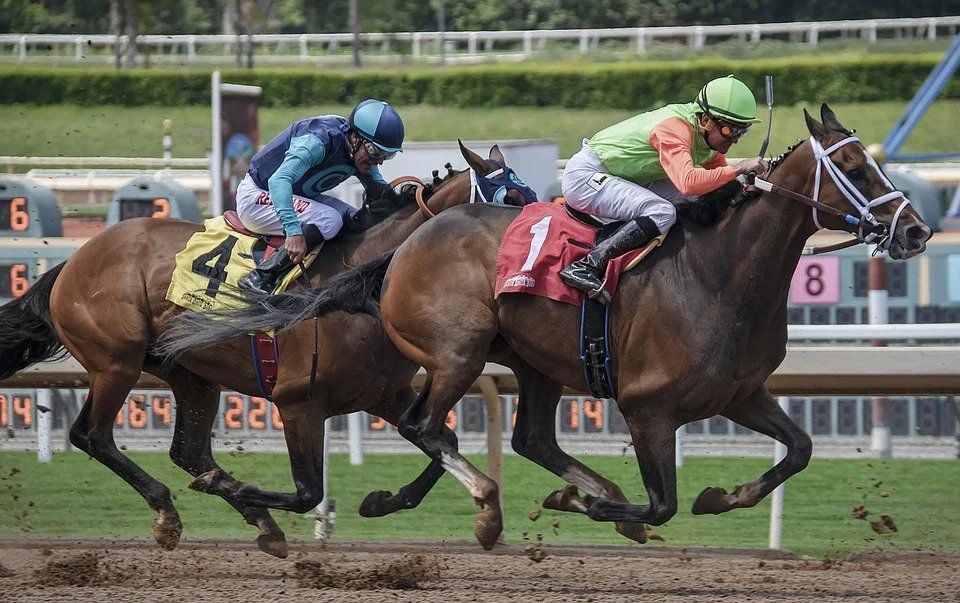 A handicapper is tasked with assigning different weights to each horse competing in a race in order to level the playing field. Some of the world's most famous races are handicaps, so it is vital to arm yourself with a thorough understanding of the process before placing any bets. Read on to learn more about how handicapping works and how you can take advantage of it.
Basic Principles of Handicapping
Handicap races enable horses of varying ability to compete against one another on a supposedly level playing field. The idea is that the quickest horse in the field will carry the heaviest weight and the slowest horse will carry the lightest weight. The skill involved in betting on a handicap race lies in predicting which horses are the most likely to overcome their handicap.
A handicapper is responsible for assigning a weight to each horse based upon its perceived quality and recent results. The handicapper is tasked with ensuring that racing is delivered at a competitive level via the allocation of weights, with the express purpose of equalizing each horse's chances of winning.
If the system were perfect, each horse would finish at exactly the same time. However, it is far from perfect, and the art of betting on handicap races involves trying to beat the system.
Handicapping in the UK
The principle of handicapping was created in the UK and it continues to flourish there. Thousands of handicaps take place across the country each year, from famous events like the Ebor Handicap, Ayr Gold Cup, and Northumberland Plate to a variety of low-key races.
Horses are assigned weights according to a centralized rating system maintained by the British Horseracing Authority. The handicappers at the BHA assign each horse a handicap rating, which is a numeric representation of its form and its perceived ability.
Horses gain a handicap mark by either winning a race or running in three races. It will then change over time depending upon how well the horse performs.
The ratings are used to assign a weight to each horse running in a particular race. Weights can be increased if a horse wins another race between the publication of the weights and the running of the contest. This is known as a penalty.
A handicap rating indicates the relative merit of a horse compared to its rivals, while also providing a measure of historical context with which to judge the horse against those that have raced in the past.
Handicapping in Australia
The $8 million Melbourne Cup is known as the race that stops a nation. It has a global audience of 750 million, making it arguably the world's most popular race. It is also a handicap race.
Racing Victoria executive general manager Greg Carpenter serves as the chief handicapper for the Melbourne Cup and the Caulfield Cup. He is responsible for handicapping Australian horses and international raiders that compete.
The publication of the weights for the Melbourne Cup each year is a major event. Carpenter also has to assign penalties to horses that win after the weights are announced.
He is assisted by a team featuring David Hegan, Edward Kalaja, and Sam Watson. The team handicaps from the top weight down to the required minimum. The eventual spread of weights is determined by the field strength of each race, and a minimum spread of 5kg will generally be provided.
Handicappers allocate horses a numeric rating based on their form and ability. Once a horse has competed in a race, its rating will be assessed within 24 hours. A winning performance generally attracts a penalty of 1.5kg to 2.5kg, as was the case with this year's Melbourne Cup favorite, Tiger Moth.
Horses that race well above their current rating grade and prove competitive will on most occasions receive a rating increase. A horse will not necessarily receive a downgrade for an uncompetitive performance.
The handicappers will factor in whether the distance was unsuitable, track conditions, interference, saddle slips, a rider losing the irons, a horse making a slow start, a horse remaining wide throughout, or a horse contesting a significantly higher standard race.
Handicapping in the United States
There are some handicap races in the United States. However, most Americans prefer to "handicapping" as simply the art of predicting the outcome of any type of race and making a profit by betting on it.
Expert handicappers are essentially professional bettors – or aspiring pros – that study the Daily Racing Form, observe the horse's body language, and seize upon changes in the pari-mutuel betting pools listed on tote boards.
They will factor in Beyer speed figures, pace, running style, form, class, post position, jockey, trainer, weight, track condition, and weather before making their decisions. The concept of "handicapping" has moved beyond horse racing, and anyone betting on sports like football and basketball will be considered a handicapper. However, these bettors should not be confused with officials that actually set handicap ratings for horse races.
Tips on Beating the Handicap System
Many stables play the rating system in order to manipulate it. They might get their horses only
partially fit for their first few races. They may enter the horses into races with distances or conditions that they are not suited to. Some even instruct jockeys not to go all out in certain races. This is all designed to get the handicap rating down.
They will then enter the horse into a race in which it has an unfair chance of winning. Once it has won, they will try to secure more wins before the handicapper catches up.
You should look out for horses from small trainers and stables. The horses of the famous trainers generally run to their correct mark, but the trainers that charge low fees and secure results are always trying to beat the handicapper. Also, look out for two-year-olds that struggled over a short distance before the end of the previous season and then emerge ready to take on a longer distance as three-year-olds.
Steer clear of odds-on novices, look for alternatives to the favorite, bear in mind the last winning mark, pay close attention to the tracks and the class of handicap, and scrutinize how each horse has been running before betting on a handicap race.
Also Read- Cristiano Ronaldo Net Worth 2020- Is he Richest Sportsperson?