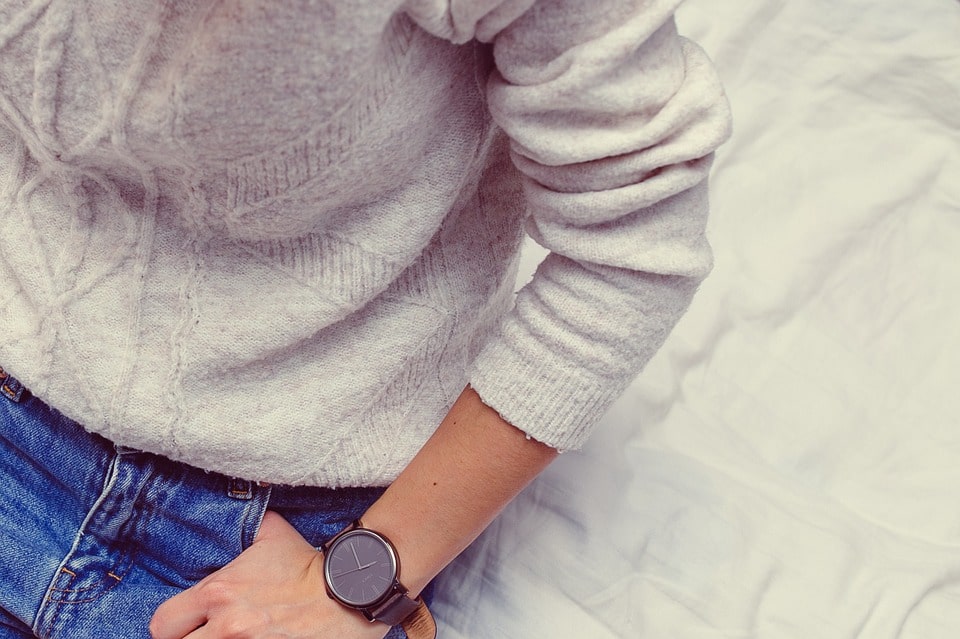 The accessories you wear during an event can either build or break your style. For women, choosing an accessory that matches their get-up may not be a problem. But, for men who only wear limited accessories, they express their personality best through their watch.
Most men even have multiple timepieces so that they always have an appropriate watch that can complement their get-up as well as the occasion they are attending.
In today's discussion, we are going to give you 5 important tips on how to choose the right watch for your get-up.
1. Metal Bands Are More Appropriate for Specific Colors of Clothes/Shoes
Watches with metal straps look good with either black or brown shoes. However, certain metal colors will look better with specific colors of clothes/shoes. Gold timepieces are best to pair with earth tones such as tans, beiges, and browns.
On the other hand, silver timepieces are ideal for shoes and clothes in blue, gray, and black shades. If you are looking for a watch band for your timepiece, you can visit https://www.soflypart.com/.
2. Metal For Metal Accessories
The metals on a watch's case/frame and its band can come in titanium, platinum, silver, gold, and steel colors. Your watch's metal frame color should complement your other accessories' metal accents like your belt buckle, shoe buckle, cufflinks, and rings. You do not need to match the colors exactly. For instance, you can wear accessories in different shades of gold together.
3. Leather For Leather
If you want to wear a timepiece with a leather strap, your shoes' color and material are good references for selecting your watch band. We recommend matching your shoes with your belt first and then matching your timepiece with both.
For example, if your belt and shoes are black, you should wear a timepiece with a black band. Your watch band's color does not need to be exactly the same with your belt and shoes as long as they have similar tones.
4. Match Your Watch Strap's Formality With Your Outfit's Formality
There are 2 guidelines to properly match your watch strap's material with your outfit's formality:
Brown leather watch straps are more formal compared to brown ones
Sleek leather watch straps are more formal compared to metal bands
However, one exception to leather as a formal accessory is worn-in and rugged leather straps like the ones you see in field watches. If you are going to wear timepieces with these kinds of straps, you should pair them with casual clothes, such as jeans, instead of suits.
Silver or gold metal watch bands are not appropriate for the majority of formal events. However, you can use them for dressy events but make sure that they complement your outfit.
5. Match Your Watch's Formality With Your Outfit's Formality
To help you understand how you can effectively match your watch's formality with your outfit's formality, you need to know the different watch types. The 2 common watch categories are digital and analog watches:
Analog Watches
Have faces with an hour hand and a minute hand
Include numbers or markers that display the time in a 12-hour format
More classic rather than formal
You can use them as casual everyday accessories aside from pairing them with formal and business attire
Digital Watches
Equipped with an LED face or an LCD display that will show you the current time in numeric format.
Typically have plastic or rubber straps
Include fitness/sport tracker types of watches that are best paired with athletic clothes
You can pair them with any type of clothes
Tips to Match Your Outfit's Formality With Your Watch Type
Now that you have understood the different watch types, you can now easily figure out which types go best with different dress codes:
All watch types are suitable for casual clothes (jeans, tees, polo shirts, etc.) except for dress watches. If you are going to do some physical exercises, we recommend wearing field watches.
Sharp casual clothes include leather shoes, sport coats without ties, dark denim, button-down shirts, and others. These are clothes you usually wear on dates or on more casual workplaces. Timepieces with large faces and more watch complications are more appropriate with sharp casual attires. You can wear field, racing, and pilot watches.
For business dresses, choose classic and simple silver or gold watches with thin dials and limited complications. Classic dress watches are suitable for dark conservative suits.
Conclusion
Choosing an accessory for your attire is a crucial process, especially when you are going to formal events. Even if you have a posture, poise, and style that can grab everyone's attention, one wrong accessory can destroy your get-up. If you want to make a good first impression, take your time in selecting the right timepiece for your outfit. Hopefully, the tips we gave here will be able to help you find a watch that best matches your style.
Also Read- Who Makes Clothes for Fashion Nova?