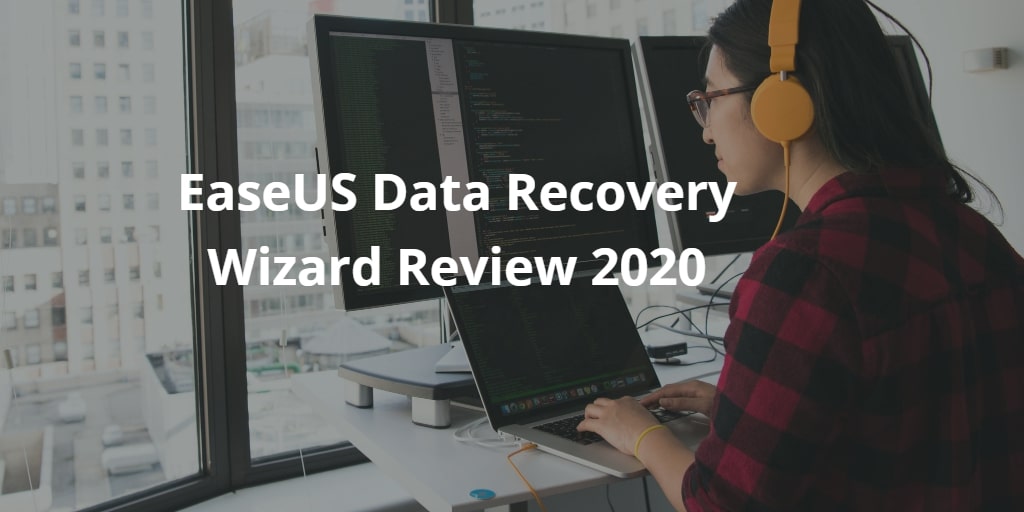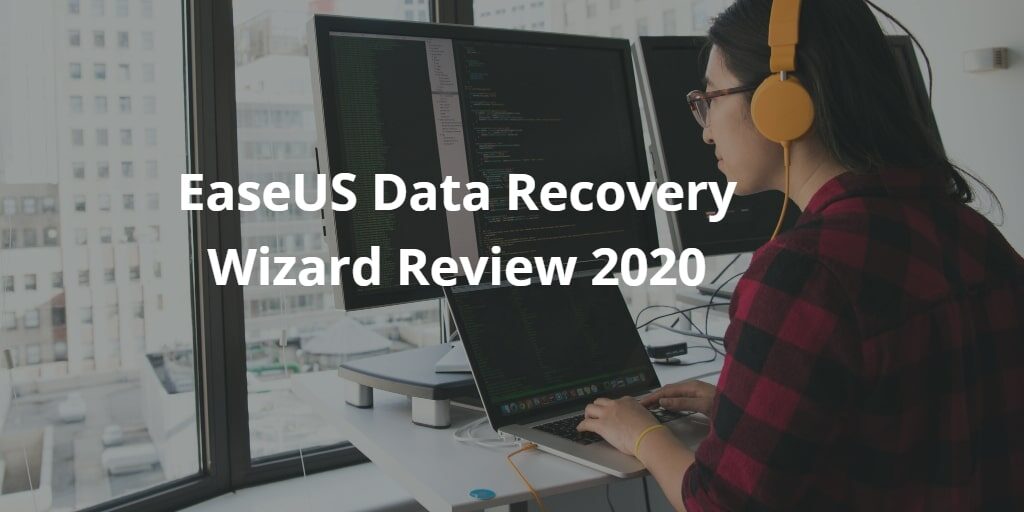 If the software is as good as some users have put it, then IT professionals will find it impressive. However, the tool has also been reported to have a few flaws, which is expected with any new technology. But, the flaws should not outdo the positives. 
EaseUS Data Recovery Wizard Review 2020
EaseUS produces powerful data utilities that meet IT gurus needs and are easy for anyone to use. It is available for both Windows and macOS, and the tool will help you recover any data you deleted accidentally or files you once erased. Users can select the free data recovery software or a paid plan depending on their needs.
The software can access non-mounting, raw or corrupt file partitions in your PC and it can also retrieve files from servers and RAID storage for advanced users. 
Generally, the user experience appears to be the best recovery tool, and it rounds up as the best file recovery software so far. However, the software has downsides that place it behind Stellar or Prosoft Engineering. The software can only carry out scans only in partitions. 
EaseUS Data Recovery Wizard Features
The EaseUS software has advanced features like the standard lost file retrieval tools that are straightforward and adequate, facilitating the rapid retrieval of lost files.
The features in the EaseUS Data Recovery Wizard Pro license are impressive, but a few things are noticeably missing. The EaseUS missing features are in separate software packages.
These missing features are hard drive cloning, creating a bootable disc or USB to use when a PC fails to start. The software cannot add new recoverable data and retrieve files from optical storages like CDs or DVDs.
Windows users can retrieve files from formatted storage devices, corrupted or inaccessible files from a damaged drive or external storage. They can use a quick or deep scan mode, and the salvaged files can be retrieved as the scan process goes on. It has a file previewer for the user to authenticate the recovered file before restoration. 
On the other hand, the macOS version has specific features like retrieving files from any Mac-based device, smart disk monitoring, iTunes backup recovery, and Time Machine backup retrieval.
The EaseUS supports these file types:
Documents like word, Excel, Powerpoint, and PDF
Images are JPEG, PNG, RAW, Photoshop, and Illustrator
Audio files are MP3, WAV, AIFF, AAC, and Ogg
Videos like MPEG-4, QuickTime, AVI, and WMV will be recovered
Archive files like zip, Gzip, RAR, and Stuffit
And here are the file systems supported by EaseUS:
In Windows: FAT, NTFS, while on mac it supports HFS, HFS+, and removal storage is ExFat.
EaseUS Recovery Software Plans and Pricing
Users who need to retrieve lost, hidden, or deleted data of up to 2GB can download the EaseUS, free data recovery software to use with basic hard drives. There is another subscription option for a month costing the US $52.46.
Windows users have three different plans for a month, annual, or for a lifetime. Unlimited data recovery pro license costs $69.95, $99.95, or 149.95, respectively. If your system crashes, there is an advanced monthly plan starting from $99.90, and it includes the ability to boot using a downloadable WinPE.
Meanwhile, Mac users have an unlimited Pro version that starts from $89.95 monthly with more tools like remote assistance, iTunes retrieval, and the creation of a bootable drive.
EaseUs Client Setup, Performance, and Efficiency
Downloading and installing the EaseUS Windows version was fast, and the set did not require special tech knowledge. The user interface is tidy than any other known data retrieval software. It is modern, attractive, and friendly, even for first-time users.
The retrieved files are also presented in a navigation panel that sorts them according to their former locations and type. 
A quick scan will take less than a minute to recover files of up to 2GB. It does not take up much space, so you should not worry about running it alongside other software. On the other hand, a deep scan took longer, which is expected, but it is the fastest to compare this software to others. 
Also, the software was running in the background without drawing computer resources. You will be able to preview the retrieved files during the scan to determine files' integrity before you save them back. A deep scan retrieves files that were deleted years ago in good shape. Both windows and mac users will find this tool useful as it supports all file types on both OS. 
Conclusion
EaseUS Data Recovery Wizard Pro is the best choice for those who don't mind its budget. Those with the basic needs of small files will also find the free data recovery software plan from EaseUS effective. The experience with this software is impressive for a quick or deep scan.
The flexibility of this tool allows file retrieval from HDDs, SSDs, RAID storage, servers, and movable drives. The separate tools like drive cloning are also useful even though it is independent. All said and done, the tool is perfect for professionals or individual users, and it is valuable if you add it to your toolkit.