While gazing upon the title of the article we would like to ask a question to you. What do you prefer between a healthy body or a fatty body? If the answer comes to a healthy body then how can you define the healthy body? Are you a health concern individual? How can you differentiate between a fit body and a healthy body?
If you found yourself answering any of the questions asked above. Then we caught you. We know that you are an individual with a keen interest in living a healthy life. 
If you are already aware of all the facts regarding nutrition and health or else you found yourself naive here. This article is going to be comfortable with both kinds of individuals. With the help of this article, we can solve your numerous problems related to a nutritional diet. 
Allow us to draw your attention to our point of discussion today. We will be concentrating upon the dietary supplements that can fulfill your daily vegetable intake.
How can you relate yourself to the topic?
While talking about ourselves these days, we got to know that most of us are so engrossed in our work schedule that we don't have time to feed us properly. People nowadays are too busy in their work schedule while earning bread, on the contrary, we have forgotten to eat that bread properly.
A healthy body is a cause of your success. You can only work with the help of your body. Whatever profession you have been chosen for or whatever kind of studies you are doing. All our concern is related to a nutritional diet and how one can be fully fit as well as can have a healthy mind and body. 
Related to that we will help you to know whether the green powder is suitable for you or not. Numerous dietary supplements claim to be the best of all. But usually, we don't know the real scientific facts behind the materials prepared for fulfilling your daily diet. 
Green powder is also one of the supplements included in our daily diet in place of green vegetables. Furthermore, this is one of the solutions to cover the problem of taking daily vegetables due to any of the reasons. We will help you to know how body supplements like green powder are going to help your body or not.
What is meant by Green Powder?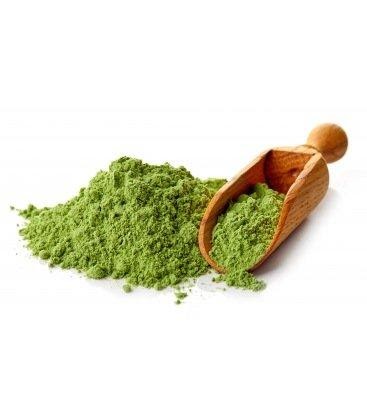 As we have already discussed, you may have gained an outline of green powder. More concisely green powder is a dietary supplement to fulfill the intake of vegetables. It acts as an alternative to taking enough vegetables in our daily diet. This is more suitable for the people who really can't stand the vegetable in your diet. Then you can think about having green powder.
The green powder can be taken by mixing it into a soluble liquid such as water and milk. It is in green color as the name States and may have a grassy taste. To avoid the grassy test companies added additional natural substitutes of sugar to improvise the flavor. 
What does Green Powder Contain?
As already told to you, it is a blend of many vegetables but some additional sugar. But for more convenience, we are going to enlist most of the vegetables that are used to prepare green powder.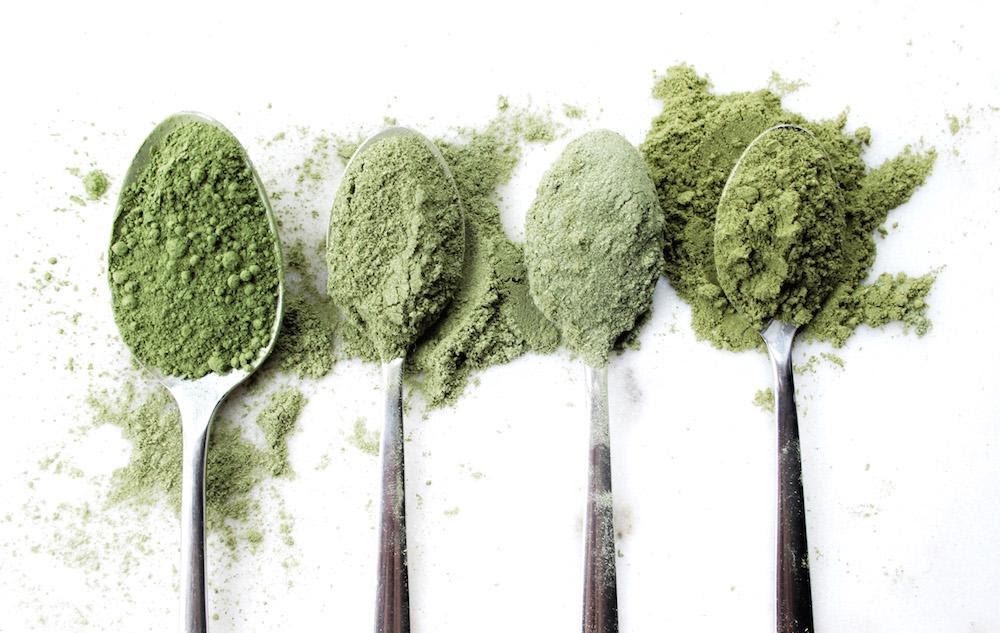 Green leafy vegetables like parsley, collards, kale, spinach.
Seaweeds such as kelp, dulse, chlorella, spirulina
More vegetables like beet, green cabbage, carrots, broccoli, tomato
Green grasses like barley, wheat, alfalfa, wheat, oat
Antioxidant fruits such as acai berry, raspberry, blueberry
Extra source of fiber-containing apple fiber, inulin, rice bran
Sugar substitutes like extract of monk fruit and stevia leaf
Mushrooms such as extracts like Maitake and shiitake
Probiotics contain like Bifidobacterium lactis, L. Acidophilus
Source of nutrition such as extract of grape seed, ginkgo Biloba, green tea
Natural herbs like basil, milk thistle, Echinacea
Digestive enzymes of plants contain protease, papain, lipase, cellulose
The green powders are prepared using the above-mentioned supplements by drawing it up and then grinding it into powder. Additionally, some of the ingredients may be juiced, dehydrating at or maybe certain components of the ingredient can be extracted.
Some of the natural vitamin sources of food can also be added into the grain powder such as sprout or fermented items. Searching for a natural source of vitamins can help in breaking down the complex compounds with the absorption of minerals in it.
As we have already mentioned, the green powders are made of vegetables so they are purely vegan because they are organically created. You need to read the label of the product to gain more knowledge about it.
Nutritional value of the Ingredients
Usually, the ingredients in the green powder may vary according to brand the nutritional value may differ between the different kinds of products. We are going to mention the nutritional value of 2 tablespoons of green powder.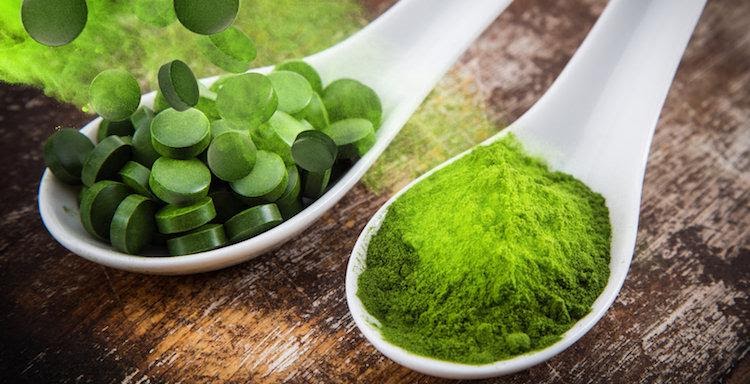 40 calories
0.5 grams of fat
7-gram carbs
2-gram dietary fiber
1 gram sugar
2-gram protein
2% sodium of the reference daily intake
80% of RDI as vitamin A
60% of areas vitamin K
80% of RDI as vitamin C
5% of RDI as calcium
20% of RDI as iron
100% of RDI as Iodine
70% of RDi as selenium
60% of RDI as Chromium
5% Potassium
Usually, the green powder is of low calorie but you can mix it with something other than water then it may add calories. It doesn't contain all the above-mentioned vitamins and minerals every time.
Green Powder is not going to Disappoint You
Green powder is a source of overall wellness when it is combined with a healthy lifestyle and diet. You can give a try to green powders if you are a concern person who is already having a proper healthy diet as well as pursuing healthy exercises.
Choosing green powder to fill the vegetable intake in the diet as it is a source of mineral and vitamins that can act as a support to the immunity of your body. If you are interested in trying out one, We recommend reading a green powder product review at dailyachiever.
Moreover, the green powder also contains probiotics that can sufficiently support the immune function as well as the digestive system of the human body. Getting into more in-depth green powders have been utilized under testing experimentation in numerous small studies. 
The results can be variant according to the formulation of the supplement as well as the brand producing it. We will prefer using the green powder in a limited manner under the guidance of any nutritionist.
Benefits of Green Powder
You are going to find the exact answer here in the below-mentioned content. Some of the basic reasons how it can worth your money are going to be enlisted here.
Using a green powder supplement can balance your digestive system.
It can boost your level of energy.
The power of versatility can be seen while having them.
It is convenient to use.
It can be easily absorbed so that you can get the most of the nutrients as well as minerals.
An aid to chronic disease.
It is highly concentrated and thick.
It can reduce inflammation power.
Acts as a skin glowing supplement.
It enhances the loss of fat in the human body.
It is going to be an investment for you.
Not expensive at all.
It enhances exercise performance.
Exercises endurance.
Disadvantages of Green Powder
Using superfood supplements cannot act as a full replacement of original and fresh food. It can act as an alternative but still cannot compete with the source of vitamins and minerals which we found in the real vegetables we take. The use of green powder can affect your diet.
Any prepared material or powder cannot fulfill the exact nutritional value of the original fruits and vegetables. Excessive usage of green powder or any such supplement materials can reduce the holding immunity power of your body by flushing out the excess water-soluble vitamins. High doses of green powder can significantly enhance the risk of lung cancer.
Final Verdict
We have tried to cover all the variety of information regarding the usage of green powder. Starting from its basic definition to its advantages and disadvantages. We have already enlisted all the nutritional value as well as the amount of the ingredients in it. Now, it is all dependent upon you to have it or not. 
Excess of anything can result in a negative impact. The negative kind of impact will not be tolerated by your body so you need to be aware of all the factors associated while having green powder. We will suggest you to before buying the green powder you need to discuss it with your primary care provider. 
One thing you need to take care of the green powder is that it is a substitute you don't have to fully depend upon it in your life. You should go through the nutritional label of the particular green powder provided by any brand. Do not make it a main source of Nutrition. It can be taken into additional nutritional quantity.
Also Read- The Best Juices To Drink For Added Nutrients