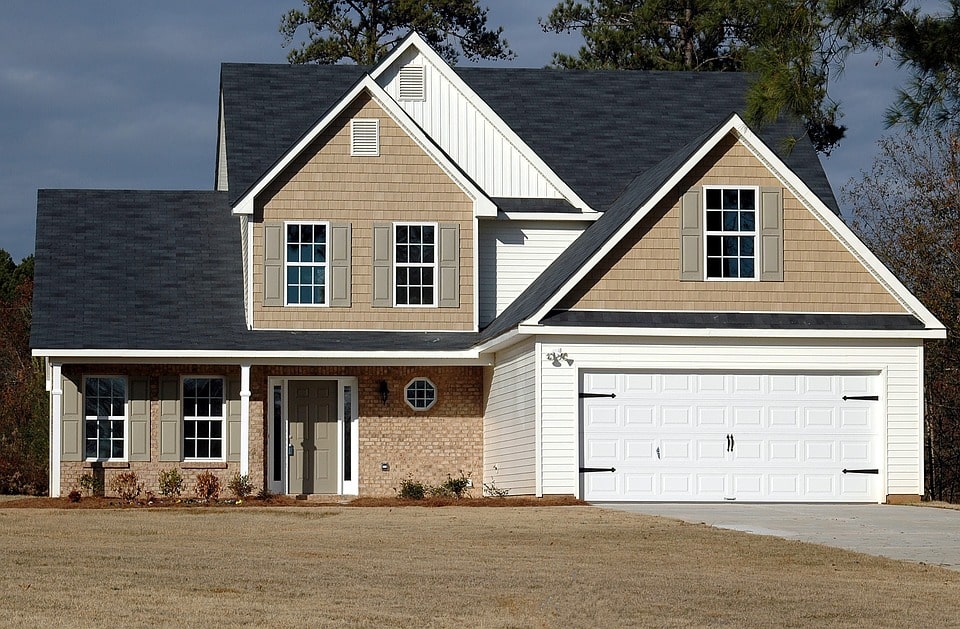 HGTV has made house flipping almost look fun. Who wouldn't love to turn an 'ugly duckling' into a 'beautiful swan' and then make a hefty profit, right? 
It sounds glamorous, and sometimes it is, but setting up your house flipping business behind the scenes is important before you will be able to start the 'fun' part of renovating homes and create stunning homes that buyers will love.
Before you even start looking at homes and putting together plans, consider the following steps.
1. Create A Business Plan
Yes, buying real estate is a business. In fact, you should probably incorporate yourself or set up a business structure that takes the liability off your shoulders. Buying and selling real estate is financially risky since we're talking about a lot of money, so don't take any chances. Set up your business structure and then create a business plan that clearly establishes your goals.
This is where you set your vision – what's your long-term goal for the business? Using that vision creates a step-by-step plan that walks you through the process and helps you to stay accountable.
Include research on your competition, how you'll set yourself apart from them, how you'll handle homes that sit in your inventory, and what you'll do when capital is low. Leave no stone unturned here.
2. Get Proper Licensing And Insurance
Check with your state – are there any licenses you need? Permits are a given once you buy the house, but do you need anything beyond the standard business registration to start flipping houses? Each state is different and has different requirements. If you're unsure, consult with a business attorney before you jump in.
Don't forget about insurance too. Not only should the contractors that work on the home be insured, but you also need it for other purposes. Think about liability insurance, workmen's comp if you'll have employees and commercial insurance that protects you financially.
3. Build Your Team
Who will work on the houses when you buy them? Even if you do some of the work yourself, you'll likely need subcontractors for certain renovations and repairs. Many investors have a completely hands-off approach, only hiring professionals to do the work rather than putting in their own time.
Find licensed and experienced contractors in your area. Make sure you vet them accordingly. If they've never worked on a fix and flip, you may want to look elsewhere. Investors work on a much faster timeline, as they want to reduce their carrying costs, which reduces their earnings. 
Think about who else may be on your team. Do you want a real estate agent to help you find homes as well as sell them? How will you finance the homes? You need a relationship with a reputable lender that can get you financing fast, especially when unique investment opportunities occur. Don't forget about attorneys and tax advisors as they both have their place in the process too.
4. Create Your Strategy
With all your pieces in place, you can create your strategy. What will your first purchase be? Do you want a home that needs minor repairs and mostly cosmetic changes? That's a great way to start, getting your feet wet and determining how the process works.
Take notes throughout the project. What would you do differently the next time? What worked great and what showed up somewhat upside down? Did you have enough emergency funds handy for those unexpected repairs? Did you sell the home as fast as you hoped? Did you enjoy the process or were there things you wished happened a little differently?
5. Buy Your First House
Once you've crossed everything off your list, it's time to dive in headfirst. Remember your strategies and the professionals you said you'd use for the process. Lean on your support team, don't try to do this alone or you may end up costing yourself more money in the long-run. 
One of the most important parts of the process will be to secure financing. For example, if you were to find a suitable property in Connecticut, it would make sense to use a reputable hard money lender. Most successful property flippers use hard money loans, primarily because it's much more difficult to get a loan from a bank to complete a fix and flip. 
As you build a portfolio and experience, you'll gain experience. You'll see what works and what doesn't. You'll even see which areas are the best to invest in and which may leave you with less than desired profits.
Bottom Line
Take the time to create your strategy before you buy your first investment home. Fixing and flipping homes is exciting, but it only works when you have a plan. Do your legwork, find reputable professionals to join your team, and see how much fun you can have flipping houses and creating a successful business that requires only a little bit of your time and brings in great profits when it's done right.