When most think of an upcoming camping trip, we think of packing all of the essentials. Essentials such as a toothbrush, extra blankets, bottled water, and maybe even the ingredients to make some tasty s'mores by the campfire are all obvious choices of things to pack for the trip.
We are often not prepared to handle unforeseen circumstances that can be handled by simply having access to a power source, such as a generator. Research your options through Generator Place Melbourne.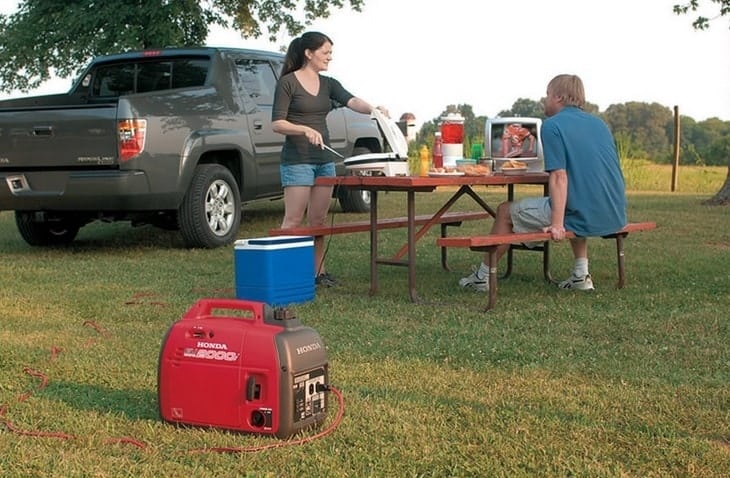 Generators of all sizes and capacities are available to handle your camping needs. Once you go camping with a generator, you'll never leave home without it again!
YOUR DINING OPTIONS INCREASE TREMENDOUSLY
There are only so many options for eating out of a can or roasting food over the campfire. Speaking of the campfire, there is the threat of unpredictable weather, such as rain, that can make it impossible to cook.
With a generator, you can operate a mini-fridge, rather than just relying on a cooler to keep your perishables fresh. You can also enjoy the convenience of a hot plate to cook your food on, a blender to make your morning smoothies and a mini microwave to reheat any leftovers. Not only will this open the window for more nutritious options, but it is also a great benefit for those with dietary restrictions.
BE PREPARED FOR EMERGENCIES
Let's be honest, as much as we love the idea of living totally off the grid for a weekend or more, sometimes it's just not feasible. Maybe you have a sick relative back home or need to do an occasional check-in with the sitter. Emergencies happen, and with a generator, you can keep your cell phone charged at all times. We definitely do not wish for emergencies, but as the old saying goes, better safe than sorry.
BODY HEAT REGULATOR
One thing about camping is that no matter what the weather offers, you have to find a way to regulate your body temperature. With a generator, you are able to run a fan to cool you down in hot weather or a space heater to warm you up on those chilly nights. It is difficult, sometimes even impossible to get a good night's rest if you're too cold too hot.
CAR TROUBLE
Picture this, you're having the time of your life, camping and breathing in the fresh outdoors. You have accomplished your goal of escaping the daily stress by unwinding for the weekend. You awaken refreshed and rested Monday morning prepared to go home, just to find out that your car battery died.
A portable vehicle jump starter can be charged by the generator, ensuring that even if no one is around to assist, you can give yourself a boost with no outside assistance.
ENTERTAINMENT
One of the main goals for camping is to get some relaxation. You may not always feel like partaking in a full day's worth of physical activity and exploring.
You can set up a television or projector and have a relaxing movie night by the campfire. Bring some DVDs or gaming consoles, and just enjoy each other's company.
LIFE SUPPORT
Many people are forced to forfeit camping trips due to not having access to essentials that they need for health reasons. With a generator, one can keep an operating oxygen tank charged for when they want to take a scenic walk or a boat ride for fishing.
Also, for those with asthma, there can be many triggers during a camping trip such as a high pollen count, animals, or even certain greenery. Asthmatics can take their breathing treatments through a nebulizer which will be powered by a generator.
For those with mobility issues, the concern for how they will power up an electric wheelchair will no longer be an issue.
No longer will loved ones have to be left behind due to potential health concerns.
Camping trips are about unwinding, enjoying the company and companionship of your friends or loved ones, or even just getting away for a solo trip to unwind. Why not take a few extra measures to make sure that your excursion is as enjoyable and comfortable as possible?
Camping doesn't always have to be totally off the grid. Whether you want to cook up a full-course dinner, have a movie night with friends, or have a comfortable night's sleep under the fan, a generator will take your camping experience to another level!