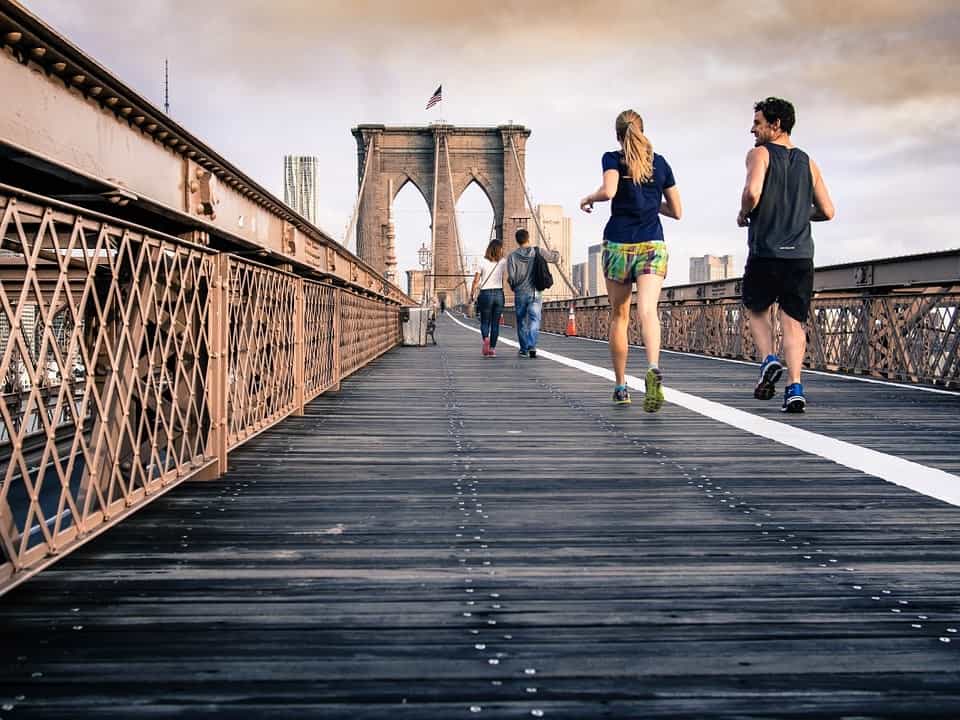 In today's world, it's not easy to keep maintain our body fit. I mean there are many factors that make our body unfit.
To keep your body intoxicated, you need to take care of the body both physically and mentally.
Many people think that there is the only way to keep your body fit that is going to the gym and do the workout.
Yeah I mean, prior in the past my thinking was the same.
But then I observe my body and understand that to keep your physical body fit, first you need to focus on your mental health.
Everybody even at the age of 60 wants to stay young, fit but does it tough?
At the end of this article, you savvy about how you keep your mind and body fit comfortably.
Getting started:
How does your mental health affect the physical body?
What is the solution to the mental health problem?
How to keep your body physically fit?
Which food should you eat to become a beast?
Conclusion
How does your mental health affect the physical body?
There can be various possible reasons from which our mind could disturb. Some of the most common are depression, family issues, financial issues, relationship, etc.
Having these problems makes you lazy, sad, unhappy, alone, etc which makes your mood worse. 
If you're unhappy from inside so there is a very strong chance that one day you focus towards gym breaks apart.
I guess if I explain with real examples, then it will be more clear to you.
Example 1:
One of my high school friends will always be a sportsperson and highly interested in outdoor activities. He was even more active and fitter than me.
But as in college life, there are many problems a teenager might tackle. And it affects strongly on both their mind and health.
One problem that my friend had been facing is the relationship with his girlfriend.
He was so attached to that girl, but after their break-up, he breaks apart.
I mean, he started smoking, drinking, etc. All these lead to poor health.
But as of now, he recovered and got control over their mental problems which makes him happy. Now he spends 4-5 hours a day in a gym.
Example 2:
This is also one of my real-life experiences that were happening with my elder cousin.
I mean, my cousin was very freaked out 1 year ago due to financial crises. He had lost his job in the past year and then he had started a business that miserably failed.
I still remember how scary to see him by going through this phase.
Because of this problem, he started losing himself, start alcohol, drugs, etc. 
He lost 10 kg in a month which made him very weak both physically and mentally.
What is the solution to the mental health problem?
 There is only one solution to our mental illness that is change yourself. I mean, change your lifestyle, your routine, your bad habits.
Start focusing on your dream goal of your life.
Slow down the rates of cigarette week by week. I know it's tough but if my brother and friends did it, you can also do it.
Practicing yoga or some simple meditation which helps to cleanse intoxicants from you're a body.
Involved in any physical activity like camping, fishing, jogging, etc.
Asap you feel good, go back to your gym start lifting and burn some calories. Not to forget you can lose weight and become fit without going to gym also if you have no money for membership.
Within 2-3 weeks of doing these things, you see the biggest change in your personality.
How to keep your body physically fit?
Now you're amazingly mentally fit, it's time to focus on the physical body.
Consider this nutrition chart in mind and make sure you're having enough nutrients in a day.

If not start eating proteins, consume vitamins and minerals. More importantly not over-consuming nutrients which is bad for health.
Increase your limit day by day, week by week.
Have you followed some best nutritionist on youtube?
If not go now, they provide amazing tips.
Along with the gym, some activities like proper sleep also help you energetic and active all the time.
Note: Consult your trainer or any nutritionist before go for any protein/whey.
Studies show that an adult needs to sleep at least 6-8 hours a day. 
The good digestive system also one of the factors of the factor that makes you healthier.
Avoid food items like Burger, pizza, hot dogs, etc. Rather try eating healthy food items like soup, green veggies, etc. you can make use of instant pot multicooker to make tasty and healthy recipes instantly when your body requires energy to get it in shape in the long term.
I am never said that you should cut off this food from your plate. It's good to have one time at least a week.
If you have a dog than great, you don't need any companion while jogging.
Make sure to run at least 20 minutes which helps in boost up stamina and increasing the flow of blood to muscles.
Which food should you eat to become a beast?
Don't miss out on these high-calorie dishes which are rich in nutrients, I can share with you right now.
1. Chocolate peanut butter dump cake:
Type: Veg
What nutrients should you get?
Calories: 8865
Carbs: 1036.7 g
Fat: 504.9 g
Protein: 142.3 g
Which kitchen cookware required to cook this?
Microwave or oven.
2. Chicken curry with rice:
Type: Non-veg
Method: Slow cooker or rice cooker.
Nutrients intake:
Calories: 359
Carbs: 18.3 g
Fat: 12.7 g
Protein: 41.5 g
3. Garlic cheeseburgers:
Type: Veg
Cookware requires: microwave or oven
Nutrients intake:
Calories: 3287
Carbs: 224.5 g
Fat: 173.8 g
Protein: 197.5 g
4. Lemon zest shrimp over spaghetti:
Type: Non-veg
Nutrients intake:
Calories: 1723
Carbs: 239.3 g
Fat: 58.3 g
Protein: 72.2 g
Although there are many more dishes you could find on the internet. 
And always remember, don't forget to take fruits which is a good source of vitamins and minerals, Please find the above nutrition chart to know more.
Conclusion:
At last, I would like to say try to improve mental health first then focus on physical fitness.
Eat healthily, and conquer the gym and be strong.
Try to avoid junk food as much as possible.
Also Read- How To Start and Maintain A Simple Fitness Routine