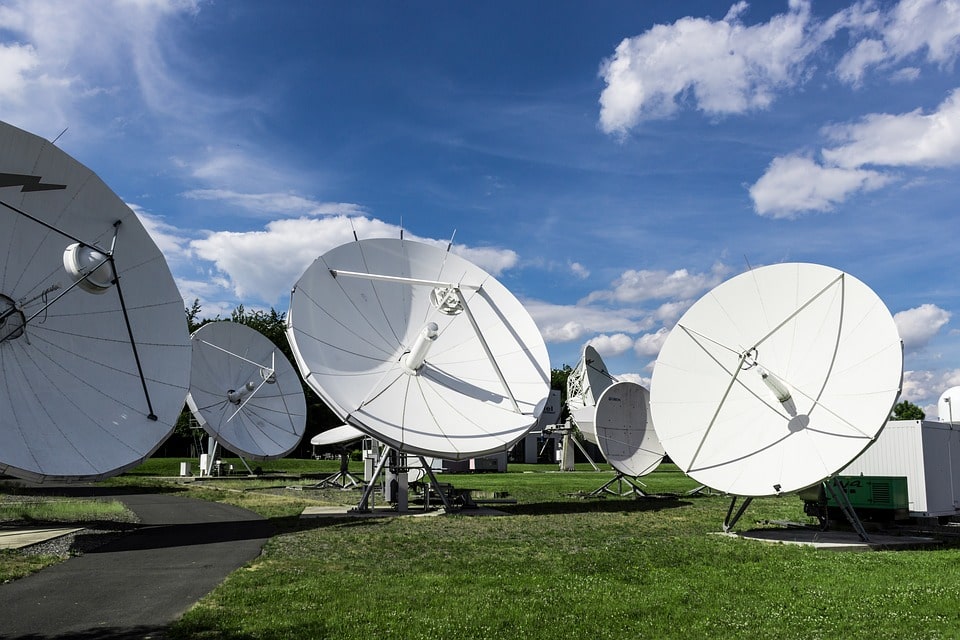 From watching the big game on Sunday with your friends to the late-night TV show binge, television has become a major staple in societies around the world and a significant part of home life for many people. A good, strong TV signal is crucial to ensuring a smooth and entertaining experience.
But if your antenna is acting up, it can put a big damper on anyone wanting to catch their favorite programs.
Obviously, the quickest and most convenient way for anyone to fix their TV antenna would be to simply hire a technician, but there are some DIY methods to fix it themselves.
Fixing an antenna can seem like a difficult endeavor for people who aren't familiar with it, but with a few tips and tricks, you can be back to watching your shows in no time. Here are 5 tips for repairing your TV antenna.
Components You May Need
Depending on what the issue is with your TV antenna, you might require some additional parts such as:
Signal Amplifier or Booster

An RF Cable

A New Antenna

Ladder
Tip 1: Check Your Connections
One of the most common causes of dropping signal and bad reception is bad connections between the TV antenna and the converter. So you can first check your converter box for any loose connections and if you find that there aren't any, then you can move to the actual antenna itself.
With an abundance of caution, you can climb up to your roof, or wherever you have your antenna placed, and start checking for any problematic connections the cables and the antenna.
Tip 2: Find a Better Position
Due to the fact that antennas are usually placed outside, a higher placement of the because it could help increase the signal strength. That's why there is a rule of thumb that the higher the antenna is, the better and stronger the signal will be. A minimum of 30 feet is recommended to achieve good reception.
Tip 3: Check and Replace The RF Cable
Another issue that can arise with antennas has to do with the RF cable. Unplug the cable and see if there is any sort of damage to it. Oftentimes, due to moisture, the connections will become corroded. Since RF cables are a form of coaxial cables that can send radio frequency signals, corrosion can prevent the signal from being transmitted. If it is damaged, then it's recommended that you replace the cable with a new one.
Tip 4: Check and Replace the Splitters
The splitters being used for the cables could be the source of the bad reception if the connections are weak or the splitters are not working properly. These splitters can be found wherever the cables lead which is usually on the side of the house or in the basement/utility room.
Similar to the RF cable, you check for any damage or lose connections as well. Line splitter testers are sold which you can use in order to test for any signal loss, but if you'd rather be safe than sorry, replacing the splitters would be an option.
Tip 5: Install a Signal Amplifier
Just like any signal, the strength of the signal can be affected or hindered by many different factors. So one of the simplest ways to overcome a lot of these issues is to simply boost your signal strength. The best way to do this would be by installing a TV signal booster or amplifier.
These amplifiers can help overcome any sort of signal loss that might be caused by cable resistance or the usage of multiple TVs. They can also help stabilize the signal for better consistency and reliable reception.
With these tips, you may be able to fix your antenna in no time. But if these tips don't work for you or you'd just rather not bother, Signal Solutions in Sunshine Coast can provide all of the professional help you need for any TV antenna issues.
Autobiography
Lisa Eclesworth is a notable and influential lifestyle writer. She is a mom of two and a successful homemaker. She loves to cook and create beautiful projects with her family. She writes informative and fun articles that her readers love and enjoy. You can directly connect with her on email – lisa@lisaeclesworth.com 
Also Read- Project Free TV: 6 Best Alternatives to ProjectFreeTv