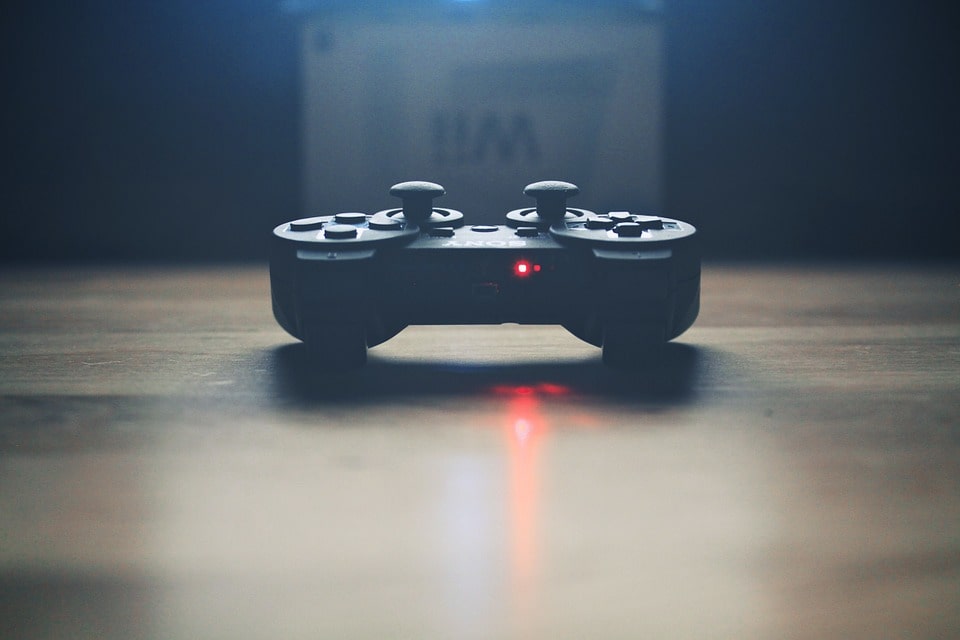 Competitive gaming spent the 2010s transforming itself from an obscure hobby into a cultural phenomenon. The scene is now awash with multimillionaire stars, celebrity investors and legions of passionate fans. Just how big can it become in the roaring 2020s and beyond? These are our five bold predictions for the future of esports:
Esports Will Become Bigger Than Traditional Sports
The number of people that identify as esports fans shot up to 453.8 million in 2019, according to Newzoo. That includes 201.2 million esports enthusiasts and 252.6 million occasional viewers, with both categories experiencing double-digit growth compared to the previous years.
Those are astonishing figures when you consider that esports was a niche, somewhat geeky pursuit a decade ago. The competitive gaming scene gained 119 million viewers around the world between 2017 and 2019. Newzoo forecasts ongoing 14% compound annual growth in the years ahead, predicting that there will be 645 million esports fans by 2022.
That would leave esports ahead of baseball, golf, basketball and American football in the popularity stakes, according to online stats. Soccer has an anticipated 3.5 billion fans and cricket has 2.5 million devotees, so the competitive gaming scene has some way to go before it can eclipse traditional sports entirely.
However, youngsters often prefer esports to the likes of soccer, cricket, and baseball, as they have grown up with technology and they identify with the star gamers. Many traditional sports are seeing their fan bases dwindle, while esports like Overwatch and Arena are enjoying tremendous growth.
The esports scene is a lot more dynamic, with new and exciting games constantly being developed. It is at the forefront of technological developments, so it will continue to captivate fans through innovation. One day pro gaming will be more popular than traditional sports.
AR may bring the two together in intriguing ways, but the writing is on the wall for classic sports leagues. That is why all the big teams are investing heavily in esports.
Gamers Will Become Billionaires
The prize money on offer at the top esports tournaments has been soaring in recent years. The International 2019 offered $34.3 million in prize money, while there was $30 million up for grabs at last year's Fortnite World Cup.
As a result, more than 80 gamers have already become millionaires through prize money alone, and that figure is sure to balloon in the years ahead. Pro gamers are also paid handsome salaries by the leading franchises, and sponsorship deals are increasing all the time.
Yet the largest potential revenue stream for gamers comes from monetizing their streaming channels. Last year, Mixer paid Ninja a reported $100 million to abandon Twitch and stream exclusively on its platform. He was also paid lavish sums simply to play Apex Legends and share his exploits with his community.
These star streamers have huge followings and the tech giants recognize the value in securing their services. The battle is on to dominate the space, and the most popular streamers will be able to command increasingly large sums for their efforts, just like film stars, singers and anyone else in the entertainment business.
Brands will continue throwing money at the scene too. Competitive gaming is extremely popular among young adults and teenagers. Brand owners often struggle to communicate with youngsters, as they do not always consume traditional media, so they are increasingly sponsoring the esports scene in order to appear relevant and get their messages across.
It could prove to be a veritable goldmine for the leading lights. The traditional sports scene has already yielded a few billionaires – Tiger Woods, Michael Jordan, Floyd Mayweather – and esports will eventually follow suit.
YouTube Will Overtake Twitch as the Number One Streaming Platform
Twitch has reigned supreme as the number one streaming platform for the video gaming sector ever since it launched in 2011. Amazon's decision to purchase the firm for almost $1 billion in 2014 was extremely shrewd and farsighted, as it is now worth several times that.
Google launched YouTube Gaming in August 2015, and it has had to content itself with the number two spot ever since. However, it is growing increasingly aggressive as it bids to seize the mantle from Twitch.
Its recent deal with Activision Blizzard to become the exclusive streaming platform for Overwatch, Call of Duty and Hearthstone is a potential game-changer. We can expect more deals with that ilk in the future.
Google can offer gaming publishers unprecedented access to cutting edge AI, which could become the dominant technology of the future, making it an extremely attractive partner for publishers.
Microsoft's Mixer and Facebook Gaming are now battling for market share too, and Google will have to be bold to win this brewing war of the tech giants. The strength of the overall YouTube platform, the wealth of big data it holds and its reliable global footprint should allow it to see off competition from Amazon, Microsoft, and Facebook and emerge as the market leader in the future.
League of Legends Will Maintain Its Dominance
LoL was launched in 2009 and it has spent the last 11 years establishing itself as the number one sport in the world. It regularly tops the viewing charts, and there is a huge amount of interest in the big leagues in China, Korea, Europe, and North America, plus smaller leagues elsewhere and massive international tournaments.
If you check out the best esports odds here, you will note that LoL is the first game mentioned and it offers a wealth of matches taking place around the world on a daily basis.
The challenge for publisher Riot Games is to maintain its market-leading position as ambitious rivals continue to provide a ferocious challenge. Yet LoL looks well placed to thrive for the next 10 years for a number of reasons.
MOBA games are easier to watch than any other genre of the video game, making them ideal esports. LoL has already seen off most of its competitors, and only Dota 2 remains standing. That game offers higher prize purses, but LoL is a lot more popular.
It has a huge fan base and it keeps them happy by constantly updating and developing the game, taking advantage of technological developments and constantly offering fresh and interesting experiences.
It may not be around forever, but its reign should continue for some time yet. Riot is poised to launch a fighting game, a management sim, a digital card game, an animated series and a mobile offering, all under the LoL umbrella, which should ensure it maintains its impressive longevity.
VR Will Transform the Viewing Experience
Right now the leading esports are played using a gaming PC or a console. That will all change in the future as virtual reality and augmented technology improves. There will soon be no need for bulky hardware, and esports should become a more engaging experience for viewers.
VR can also transport viewers from their living rooms to the stadium where the action is taking place, helping them soak up the atmosphere as if they were really there.
Right now we are only scratching the surface of what is possible with VR, but now Google, Facebook et al are in an arms race as they bid to dominate the space, so the technology will improve leaps and bounds in the years ahead. Several sectors will be transformed, but gaming will be at the forefront of it, and esports will be totally transformed in 10 years' time.
By that point, the gaming industry will probably be worth $600 billion, smartphones will start to be phased out, cloud technology will rule the roost and AI will dazzle everyone. Esports will emerge as the most popular form of entertainment in the world and traditional sports will seem positively quaint.
Also Read- Profile Revealed: Who is the Average Gamer?