Home swimming pool designs have evolved significantly over the past few decades, with owners becoming increasingly more creative with their ideas. This has led some people to struggle with ways to differentiate their pool from others.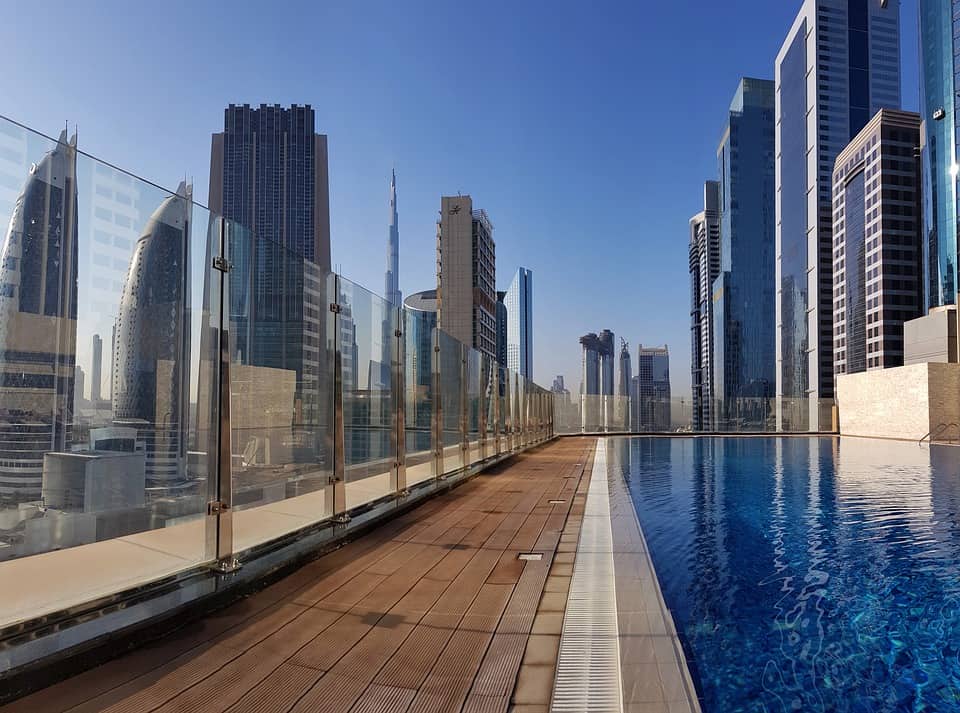 One way that you might be able to be through the use of glass fencing. There are a variety of companies that specialize in this, such as Glass Pool Fencing WoodGlassGroup. While many of these firms will be able to design for your space, you'll still need a general idea of what you want.
Since this is one of the more difficult parts of the process, many people might need some inspiration. There are a few things that could help get your creative juices flowing and have you enjoying your pool in no time.
10 Best Glass Swimming Pool Design Ideas
1. Have An Island
When many people think of a pool, they naturally think of a solid block of water. To help differentiate from this, try adding an island. This can be designed in a variety of ways, with the island being used for a few purposes.
Similar to your fencing, this could also be made with high-strength glass so that it doesn't take away from the rest of the design.
2. Bondi Bath Inspiration
If you happen to live next to an ocean, then you could consider some Bondi Bath inspiration. To do it simply, have your glass fencing, and walls, placed between your pool and the sea to give it a flowing look.
3. Bring The Outside In
With indoor pools, you'll have a large amount of privacy. This doesn't mean that you'll need to shut out nature. Consider having glass walls and fencing to add a unique effect to the pool. Properly designed, this can still ensure your privacy.
4. Stack Infinity Pools
Infinity pools can look great when well-designed. To build on this, why not consider stacking them? This can be helpful if you're adding a kids area to the pool, as the smallest one could be kids-only, leaving you to enjoy the rest while keeping an eye on them.
5. Experiment With Shape
Many people think inside the box when designing a pool and have it square or rectangle-shaped. Try switching this up by having your pool curved or circular to add a nice touch to the design. This can help a lot when you have a limited amount of space.
6. Build A Seating Area
Enjoying your pool doesn't have to be just about swimming. Instead, you could add an in-pool seating area. Coupled with a glass fence, you could feel as though you're walking on water while you take in the sun.
7. Have The Right Lighting
Lighting can play a large role in how your pool looks. Instead of going with more standard lights, think about having them built into your pool or even your fences. This can add a unique touch while still being functional.
8. Add Some Decorations
Decorations can make or break a swimming pool's look. If you're adding either an island or an in-pool seating area, then you'll be able to enhance the look by adding some contrast from the rest of the area.
9. Try Some Greenery
Like decorations, greenery can add a nice touch to a pool. This doesn't mean that you'll need to hire a landscaper, as a few potted plants should do the trick. For an added flavor, try placing them on your pool's island.
10. Add Pops Of Color
Just because you're installing glass fencing doesn't mean you shouldn't be able to add splashes of color. This can be in the design of the pool itself or with the addition of some decorative pieces. This will add a unique flavor to the area without the need for too much effort.
Conclusion
Sometimes less is more, so you should put some thought into spacing the colors out. Placement can be a large factor in this, so think carefully.
A lot of the above can depend on the space, and the budget that you have available. With a bit of proper planning and some help from a professional designer, however, you'll have a well-designed pool in no time.
With how large the financial investment can be, as well as how long you'll spend there, it's worth ensuring that you put the time and effort into making it as high-quality as possible.
Also Read- 9 Amazing Things You Wouldn't Have Guessed About Professional Carpet Cleaner