The Federal Motor Carrier Safety Administration (FMCSA) has implemented a vigorous Compliance, Safety, and Accountability (CSA) program to identify high-risk drivers operating commercial motor vehicles. The main objective of the CSA program is to prevent any incidents on road through proactive intervention and to hold drivers operating commercial motor vehicles accountable.
In order for this to be effective, the FMCSA also implemented the Safety Measurement System (SMS) which combines data from roadside inspections, state-reported crashes and investigation results for the last 24 months. The data is updated at the end of every month and will be assigned to your United States Department of Transportation (USDOT) number.
According to the CSA guidelines, the Safety Measurement System considers the following.
The total number of inspections and safety violations.
The severity of crashes occurred and safety violations.
When a safety violation has occurred recently, the events are weighted more heavily.
When critical violations are found during investigations.
The number of commercial motor vehicles operating.
The number of miles traveled of commercial motor vehicles.
How are CSA Scores Calculated by the FMCSA?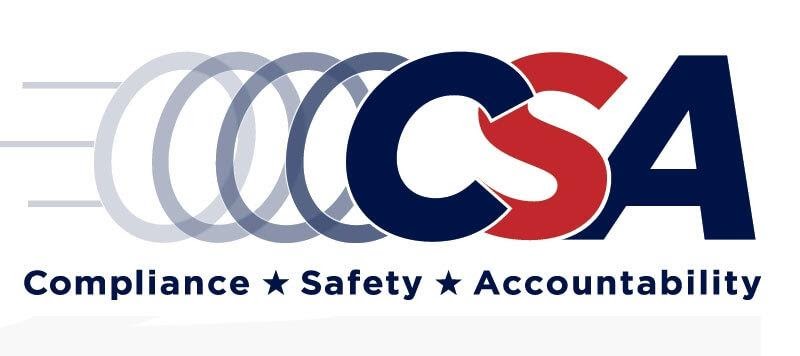 The CSA scores are calculated based on the number of violations. However, the Behavior Analysis and Safety Improvement Categories (BASIC) violations hold more weight than others. These violation points and the calculation method are listed below.
The 10-point Violations
Speeding in a construction zone.
Reckless driving.
The driver is found with illegal substances in their possession.
Going 15 miles per hour or more, above the speed limit.
Operating a commercial vehicle while under fatigue or physically ill.
Operating a commercial vehicle after committing HOS violations.
And Operating a commercial vehicle while texting or using mobile devices.
The 8-point Violations
The driver does not have a commercial driver's license.
Driver is unqualified to operate a commercial motor vehicle. 
The 7-point Violations
Failing to use a seat belt while the vehicle is in motion. 
Pressuring drivers to operate over 11 hours in a day.
Inaccurate information entered on Record Of Duty Status (RODS).
Speeding from 11 to 14 miles per hour over the limit.
11, 14 and 60-hour rule violations (HOS compliance).
Not providing necessary documents upon request.
The 6-point Violations
Operating a commercial motor vehicle with reflectors, turn signals, fog lamps and vehicle registration concealed.
The vehicle has an inoperable or malfunctioning tail lamp, headlights, brake lamps or indicator signals.
The 5-point Violations
Improper lane changing or overtaking in prohibited zones.
Failure to comply with traffic signals and traffic control devices.
Equipping a commercial motor vehicle with a radar detector.
Tailgating or following too close to the vehicle in front.
Failing to report a malfunction of ELD or GPS devices.
Scheduling a route where the vehicle is being operated above the speed limit.
Failing to stop or slow down at a railroad crossing.
Now, these violations are time and severity weighted. This means that the violations are multiplied depending on how recently it occurred, as listed below. 
For violations that occurred within the last 6 months, multiply by 3. 
Violations that occurred within the last 6 to 12 months, multiply by 2.
For violations that occurred within the last 12 to 24 months, there is no need to multiply.
What are the Behavior Analysis and Safety Improvement Categories?
The FMCSA collects the data and categorizes them into Behavior Analysis and Safety Improvement Categories (BASIC), some of which are listed as follows.
Driver Fitness
It covers all driving records such as Commercial Drivers' License (CDL), driver qualifications, state driving records, annual driving records, medical certificates and more.
Vehicle Maintenance
It covers vehicle defects and malfunctions, pre-trip and post-trip vehicle inspections, maintenance issues such as improper storage of cargo, inoperable brake lights, indicators, and hazard lights, worn tires and more. 
Hazardous Materials Compliance
It is concerned with transporting hazardous materials safely. The way that hazmat vehicles mark, label, package and load their cargo should meet compliance.
Hours Of Service (HOS) Compliance
It covers the FMCSA's regulations including misrepresentation of Record Of Duty Status and operating commercial vehicles beyond the HOS allowed.
Controlled Substances
It covers drivers who operate commercial motor vehicles while under the influence of drugs or alcohol. This also includes possession of alcoholic beverages in the cabin and the abuse of prescription medication.
What is Telematics?
In layman's terms, telematics is a crash-resistant black box that records vehicle-related information. Telematics can help you increase productivity and keep track of fleet vehicles by providing real-time location data, rerouting around high traffic zones, summoning roadside assistance, automatically calling the police and other medical emergency services. In case of an accident and can transmit the coordinates of a stolen vehicle at the press of a button.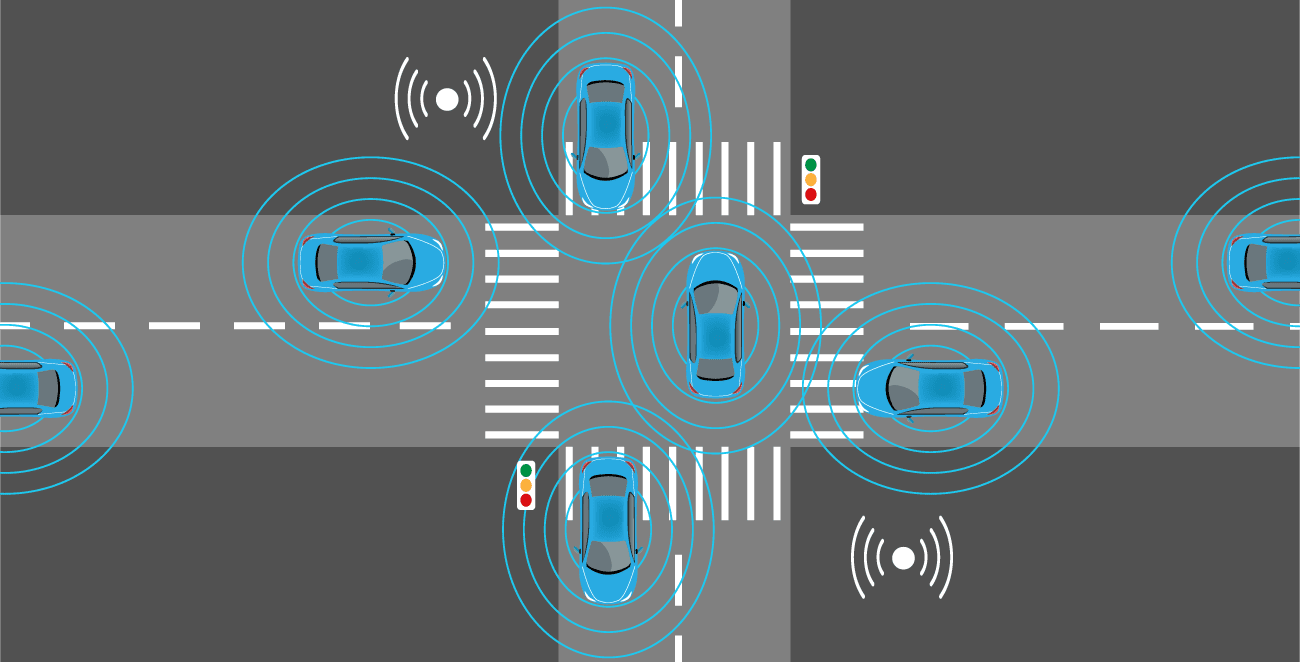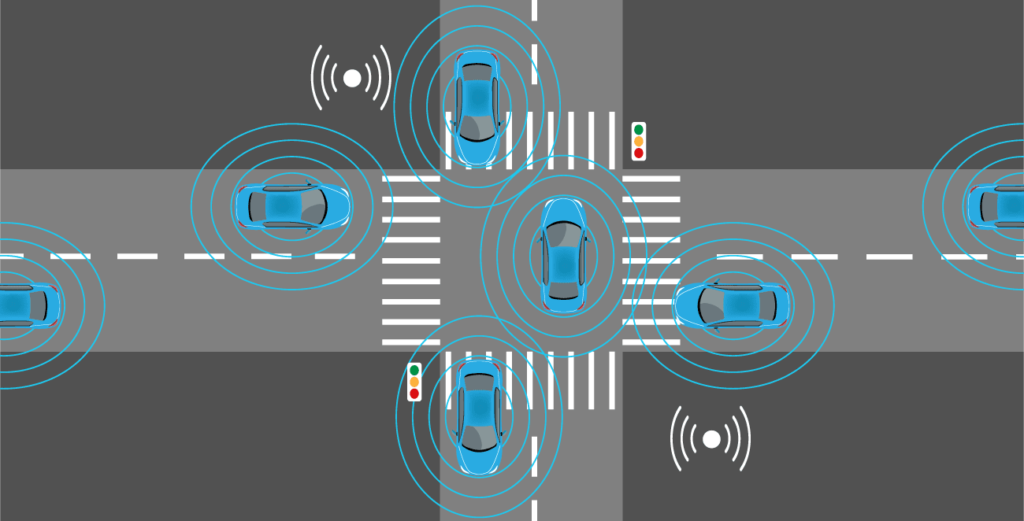 What are the Core Services of Telematics?
Automatic Collision Alerts 
Automatic Collision Alerts (ACA) are also referred to as Emergency Crash Notifications. An extremely beneficial feature. As the name implies, ACA can automatically notify the dispatchers and other concerned authorities. When an accident occurs, the embedded modem is protected and will continue to work even in severe conditions.
This sends a collision alert to the call center which then relays it to the fleet dispatchers at the base. The chances of ACA not being received is extremely rare as It uses land-based cell towers instead of satellites to communicate. 
Emergency Assistance
The driver of the commercial motor vehicle can also press an SOS button to summon medical services in the event of an emergency that is not collision-related. This is mostly located above the rearview mirror. 
Roadside Assistance 
In the event of a vehicle breakdown relating to mechanical faults, electrical malfunction or a punctured tire, the driver can use the Help button, located next to the SOS button or on the headliner. Through embedded GPS, accurate vehicle location data will be transmitted.
Vehicle Diagnostics (Health Report)
An option to receive a detailed health report of the commercial vehicle through email can be enabled. This can help in avoiding breakdowns by examining the diagnostics and replacing vehicle parts that are deteriorating.
If you are transporting valuable cargo, installing telematics devices on your vehicles can boost security and can be a boon in the event of theft. The additional features of telematics can aid your commercial vehicles, from precise navigation and communication to improved safety and security.
Also Read- The Need for Naturalization Attorney [Best Guide-2020]